Construction begins for new Nashville International Airport retail programme
Fraport USA marks the beginning of construction on a new retail programme at Nashville airport, with the first shops and restaurants set to open in 2020.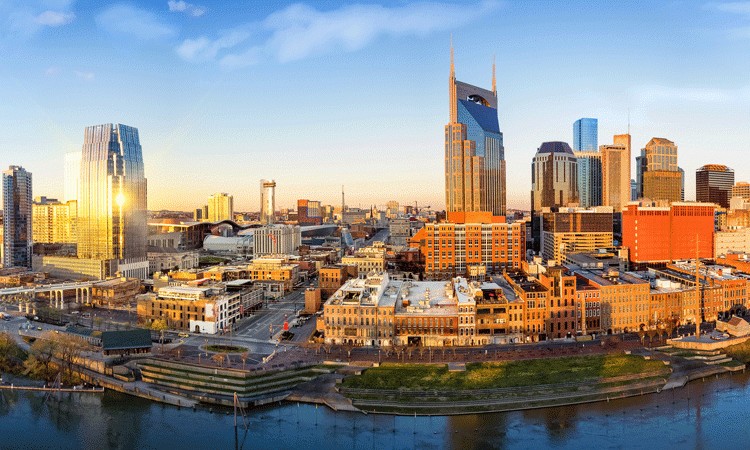 Officials from Fraport USA and Nashville International Airport (BNA) have begun the creation of an extensive retail space at the airport, with an intended 90 spaces open by completion in 2023, spanning more than 133,000ft2.
The innovative programme will emphasise 'local flavour and flair', and will feature space for shops, restaurants, service outlets, seating and entertainment. Leases have already been agreed for more than 60 of the expected available locations – representing more than 66 per cent of the future concession space – with the aim of approximately 50 stores opening during 2020. There has been a heavy focus on the participation of local businesses and restaurateurs, including a range of small, minority and female-owned businesses.
Ben Zandi, Fraport USA's President and CEO, said: "We are launching a visible transformation to the retail concessions programme at Nashville International Airport. Our goal is to bring a big, bold taste of Nashville directly to the airport and its millions of visitors. We are thrilled to deliver this iconic programme featuring diverse local operators and showcasing the best of Nashville and its region – alongside popular national brands."
Nashville International Airport's President and CEO, Doug Kreulen, said: "As passenger traffic continues to increase dramatically at BNA, we have sought to improve the overall airport experience with a new and improved concessions programme. In particular, we welcome Fraport's commitment to a concessions environment that embraces the authentic Nashville culinary scene and draws upon local ownership and participation. We look forward to the full implementation of the new programme as we move forward with our expansion plan at BNA."