Toulon Hyères Airport to undergo major runway upgrade
As one of France's three combined civil and military airports, Toulon Hyères requires day-to-day coordination between the VINCI Airports teams and the naval air base.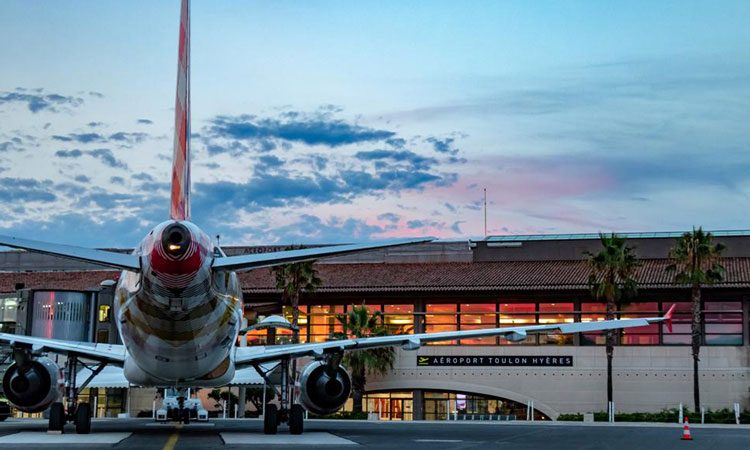 Work has launched at Toulon Hyères to upgrade the airport's runways and runway lighting system.
The investment by its operator, VINCI Airports, is the largest seen at the airport since it was built in 1967, amounting to €27.5 million, which includes €6.9 million in public funding.
The upgrade works comprise of three main areas, namely renovation of the runways and taxiways, refurbishment of the airport's runway lighting system and work to bring the airport into compliance with the French water law.
The work will be carried out by a joint venture bringing together the TP Spada (Eurovia) and Degreane (VINCI Energies) companies.
The investment forms part of a wider programme by VINCI Airports which began in 2015 with the aim of boosting the appeal of the region through realising Toulon Hyères' potential. Since then, four new route destinations have been added, specifically Lille, Nantes and Strasbourg in France, as well as Antwerp, Geneva and Southampton.
The airport has also been actively working to become greener, and particularly to reduce its carbon footprint. This work was recognised in September of this year with Toulon Hyères achieving ISO 14001 certification.
A ceremony was held at the airport to launch the work, attended by Xavier Huillard, Chairman and Chief Executive Officer of VINCI, Commodore Laurent Hemmer, Deputy Mediterranean Area Commander, Nicolas Notebaert, Chief Executive Officer of VINCI Concessions and President of VINCI Airports, and Yves Tatibouet, Southeast Civil Aviation Safety Director (DGAC).
Speaking at the ceremony, Nicolas Notebaert commented: "The launch of this programme reflects our commitment to the naval air base and the DGAC to expand the Toulon Hyères airport and make it the gateway to the Var and thus boost the department's prestige, in close and positive consultation with our local economic and tourist industry partners."
VINCI Airports began operating the airport in 2015 under a 25-year French government concession awarded by the Direction Générale de l'Aviation Civile (DGAC – civil aviation authority) and the French Ministry of the Armed Forces (Navy).