SITA's new bag management technology welcomed at Singapore Changi Airport
SATS has invested in the latest bag management technology from SITA to manage the 15 million bags it handles each year…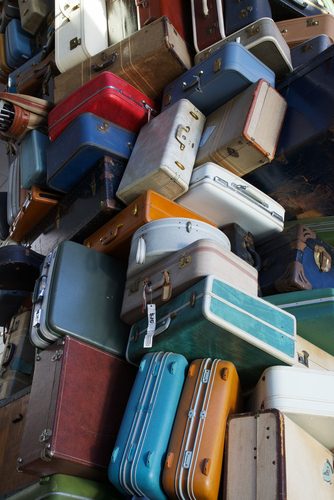 SATS, the leading gateway services and food solutions provider at Singapore Changi Airport, has invested in the latest bag management technology from global IT provider SITA to manage the 15 million bags it handles each year. SATS is one of the first to deploy the new version of SITA's BagManager which builds on the trusted solution that is already in operation at more than 120 airports worldwide.
SITA's baggage technology eliminates flight delays caused by loading issues and ensures that the ground handler knows where all bags are on an aircraft so they can be removed quickly if the passenger fails to board. The new version of BagManager, which is in operation in Singapore and ten other airports across the globe, can be implemented very quickly and requires less system downtime. Upgrades are also installed more efficiently. Its browser-based user interface improves daily productivity allowing bags to be managed efficiently.
Denis Marie, SATS' Senior Vice President of Apron Services, said: "We have been using SITA BagManager at Changi Airport for eight years. The new version not only provides us with an improved baggage management solution, it is also more user-friendly and cost-effective."
Ilya Gutlin, SITA President, Asia Pacific, said, "SITA BagManager is used by some of the world's busiest airports, processing around 150 million bags each year. The fact that SATS has chosen to implement the latest version at Singapore Changi Airport is a significant boost and I have no doubt other ground handlers and airports will follow suit."
SITA's Baggage Management portfolio is the air transport industry's most advanced and comprehensive solution, delivering end-to-end baggage tracking, management and tracing. It is also fully integrated with SITA's baggage tracing service WorldTracer. The adoption of such sophisticated technologies by airlines and airports in recent years has played a significant role in reducing the number of mishandled bags across the globe.
The SITA 2012 Baggage Report,the industry's annual report on baggage handling, reported the best-ever results for baggage handling in 2011 with a 20% reduction in mishandled bags while passenger numbers grew 6.9%. This represented a cost saving of US$650 million for airlines. The report includes information for all air transport industry stakeholders about the latest facts, figures and trends related to global baggage processing and management.
Related airports
Related organisations
Related people