Is UTM the answer to safe, shared airspace between drones and aircraft?
Connected Places Catapult aims to help the aviation industry capture the potential of commercial drones whilst maintaining the necessarily stringent levels of safety.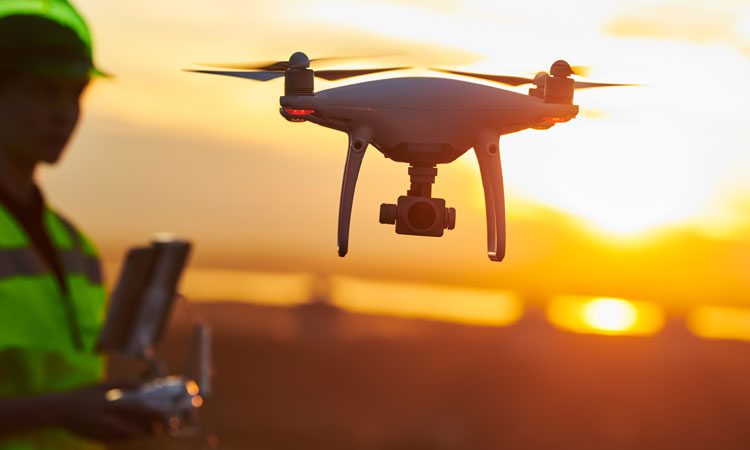 A new report from the Connected Places Catapult (CPC) has attempted to show one way in which the safety dilemmas concerning drones might be achieved.
The report lays the groundwork for an Unmanned Aircraft Systems Traffic Management (UTM) to allow commercial drone usage in the UK alongside traditional manned aircraft.
It is a result of a year-long Department for Transport sponsored project, working alongside NATS, Altitude Angel, ANRA Technologies, Cranfield University, the Satellite Applications Catapult and Thales UK. It includes the architecture for an open access UTM system and scenarios for important aspects such as managing permissions to fly drones in restricted airspace and multiple drone operations in uncontrolled airspace. 
There is huge global opportunity for countries who can successfully accommodate commercial drone operations which can fly 'beyond line of sight' of the user alongside other aircraft. As drone technology develops in areas such as automation, and operators become more numerous and sophisticated, new opportunities are emerging in areas such as infrastructure inspection, drone deliveries, agriculture and even personal transport. It is thought the sector could be worth £127 billion globally.
Preparation has already begun on the next phase of the project. The CPC, along with Altitude Angel ANRA Technologies, GE Aviation and AiRXOS, NATS, Snowflake Software Systems and Thales will run a series of technical workshops in order to mature the development of the Open-Access UTM framework to enable demonstrations of future operational use of UTM.  
The CPC has called for industry-wide collaboration to pull the necessary elements together to enable drones to operate commercially in the UK alongside all other aircraft – especially given that Europe and the U.S. have already made progress in this area.
Mark Westwood, Chief Technology Officer, Connected Places Catapult, explained: "As the technology matures, twin pressures of increasingly widespread drone usage independent of a nationally agreed framework, and a strong desire within the industry to investigate the art of the possible, are driving an urgent need for a coordinated approach across stakeholders in government, businesses and regulators. 
"We need to make sure the UK is ready to accommodate this quickly emerging industry and UTM is recognised as a vital component to facilitate the safe and efficient integration of unmanned vehicles into the airspace. We're hoping actors from across multiple sectors will engage with our research and future aspects of the project to get the job done so the UK drone industry can flourish."