AITS 2019: Addressing the threats to aviation security
Roadmap for drones, staff training, standardisation, human super recognisers, regulatory landscapes and future thinking are just some of the topics being covered in day two of AITS' security stream.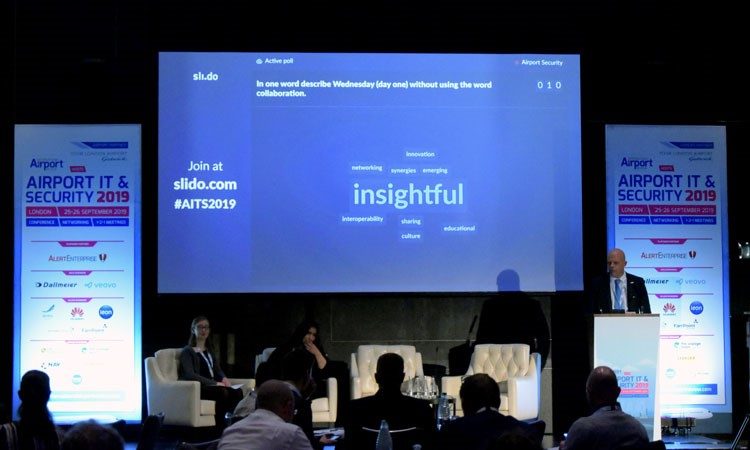 Day two of 2019's Airport IT & Security conference has begun, with a Chair's opening address from Stephen Ackroyd, Senior Lecturer in Aviation Security at Buckinghamshire New University.
Highlighting the need for the "industry to feed back to academia", Ackroyd represents the true meaning of collaboration: The chosen keyword from day one of the conference.
Reinforcing the theme of collaboration, AITS welcomed the Department for Transport (DfT) to present the regulatory perspective regarding the safe use of drones for the first presentation of day two in the Security Stream. With "perpetrators showing an increased interest in using drones", Dimple Shah, Head of Counter Drones Policy, Aviation Directorate, UK DfT, detailed how the "UK has started to lead the way" in sharing best practice with the industry.
Rosanna Thomson, Lead on Drone Policy at UK DfT also stressed the importance of "facilitating the positive use of drones" saying they "ensure the safety of airspace".
Following DfT, Damien Trower, Head of Airport Security, Gatwick Airport addressed the need to create a "roadmap to address the threats", identifying how "people need to understand the threat of drones" and "prioritise and allocate security" accordingly.
Regarding the drone disturbance at Gatwick in December 2018, Trower told the AITS audience that the key takeaways from the incident were:
Develop inter agency relationships
Beware of 'snake oil' sales
Effective communication is essential.
Further insights in the drone sector, Narita Airport's security approaches and efficient staff training are only a few of the topics left to be covered at Airport IT & Security – it's most definitely worth staying until the end!