San Francisco Airport endures runway closure as reconstruction begins
San Francisco Airport has reduced flight movements by 13 per cent to avoid delays while the airport's runway is closed for 20 days for a new base layer to be constructed.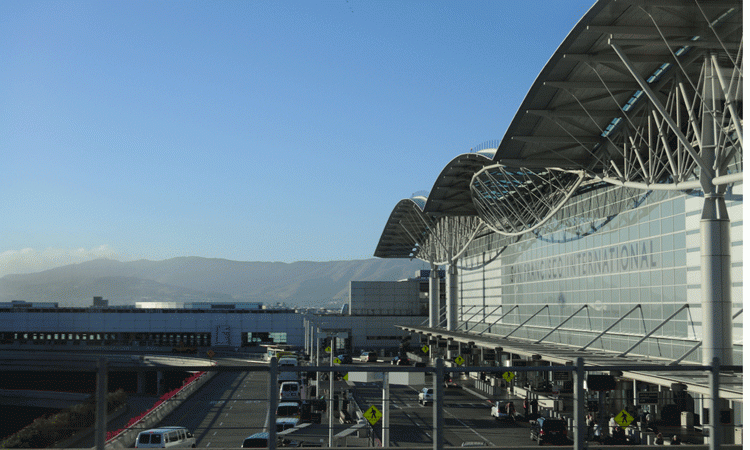 San Francisco International Airport (SFO) has closed Runway 28L for 20 days to construct a new base layer below the runway surface.
As soon as the runway was closed construction crews immediately began the process of removing the existing runway layers to create a new base layer below the surface. The runway is expected to reopen at the end of September 2019. The project is federally-funded with the total cost expected to be in excess of $16 million.
During this 20-day period, SFO expects an increase in traffic volume at the intersection of Millbrae Avenue and Old Bayshore Highway, as construction trucks traverse this area to access the runway construction site to remove old pavement and deliver materials to create the new base layer and runway surface. At the peak of construction activities, up to 600 truck deliveries are expected in a 24-hour period.
Traffic control, via construction flaggers and/or SFO Airport Police, will be in place during this construction activity, and some lane closures may occur to facilitate this work. SFO staff have briefed the City of Millbrae on this anticipated activity. Drivers travelling through the area are advised to plan accordingly, by allowing extra time to travel in this area or take alternate routes.
SFO's Night-time Preferential Runway Use programme aims to maximise flights over water and minimise flights over land and populated areas during night-time hours. During the 20-day closure of Runway 28L, the programme, which normally operates between the hours of 22:00 and 07:00, will conclude an hour early, at 06:00. This move will allow for the increased usage of Runways 1L and 1R for departing flights, which will help mitigate the length of delays throughout the day, including the cascading delay effect that impacts surrounding communities in the late evening hours. Concluding this programme an hour earlier than normal is expected to affect approximately 26 flights per day during the Runway 28L closure. 
With voluntary schedule adjustments in place, flight delays are expected to average 30-45 minutes, with some flights experiencing maximum delays of approximately two hours. SFO has recommended that travellers opt for early morning flights before 09:00 PDT during this period, as delays are expected to begin after 09:00 PDT each day during the closure, and continue for the remainder of the day. Both domestic and international flights may be affected by this activity, with short-haul flights being most affected. 
The closure is being conducted to construct a new base for Runway 28L, one of two runways used primarily for arriving flights, in the area where it intersects with Runway 1L and 1R, which are primarily used for departing flights. These runway intersections are the most heavily-travelled areas of the entire runway system at SFO, with more than 68 per cent of all flights crossing these intersections.
The total length of Runway 28L is 11,381 feet. The project will reconstruct a 1,900-foot section of Runway 28L, replace lighting and drainage infrastructure, and overlay a 600-foot section of Runway 1L.
SFO repaved the entire top layer of Runway 28L in spring 2017. During this project, core sampling and ground-penetrating radar indicated that the base layer was showing signs of fatigue cracking due to the large amount of aircraft activity in this area. This issue required additional investigation and engineering that could not be addressed at that time. SFO staff have evaluated multiple options and concluded that the best long-term solution is to excavate the section of Runway 28L at the intersection of 1L and 1R to reconstruct the pavement structure, comprised of a cementitious aggregate base and a top asphalt surface.
Related airports
Related regions