David Wilson
Managing Partner of daa International.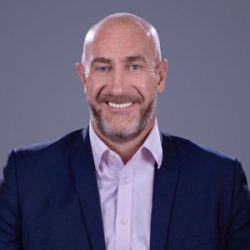 David Wilson is a Managing Partner – Aviation of daa International, based in Vancouver.
Previously David served as Chief Operating Officer of Oman Airports Management Company. He was accountable for the ORAT programme and preparedness for the future operation of New Muscat International Airport. He was also responsible for the strategic plan for operating all civil airports in the Sultanate of Oman.
David has spent over 28 years in the aviation industry, following several years serving in the British Army.
David spent 13 years in the Rescue & Firefighting Service prior to moving discipline into Airside Operations in 2006 and was appointed Head of Airside Operations at London Gatwick in 2008.
During his time at Gatwick, he managed major organizational change, such as the sale of Gatwick from BAA to Global Infrastructure Partners (GIP) in December 2009.
David became Chief Operating Officer at Edinburgh Airport in June 2012 following the sale of the airport from BAA to GIP. He left Edinburgh Airport in August 2015 to set up his own business, providing consultancy services to the aviation sector, however, he moved back into Airport Operations in May 2016 when he joined Mumbai International Airport as Chief Operating Officer.
David is a Fellow of the Royal Aeronautical Society, studied Tourism and Destination Leadership at Edinburgh Napier University and has represented ACI at many industry stakeholder working groups on matters relating to Airport Operations, Air Traffic Management and the Licensing of Aerodromes.