Being safe on the ground
Posted: 6 June 2012 | Günther Mätschnigg, IATA Senior Vice President, Safety, Operations and Infrastructure | No comments yet
Although the role of ground handling is fundamental to safe and reliable airline operations, historically it has not received as much attention as other areas of the business that directly influence revenues and costs. This may be owing to a number of factors. When airlines did everything in-house, the need to isolate and analyse operations around the aircraft for purposes of assessing risks and potential damage were lost in between different silos of the airline.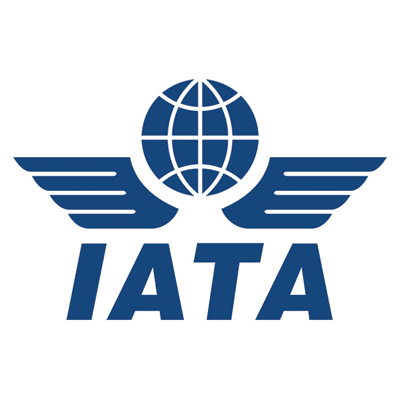 Today, third party handling is the norm – very different from the 75 per cent airline/25 per cent handler ratio back in 1988 when the first formal meeting of the IATA Ground Handling Council occurred. This transformation, which is part of a larger industry restructuring in which airlines moved away from activities seen as 'non-core', did not really re-focus management attention on the activity taking place on the ramp, which has now become a contractual relationship with a third party.
More recently, however, ground operations has received increasing attention, especially since the advantages of improving safety and reducing damage to aircraft and ground vehicles were estimated at around $4 billion a year. In a world of diminishing profit margins, increasing fuel prices and intense competition with its associated effect on revenue growth, it certainly makes sense to look at every opportunity to reduce costs and boost efficiency without compromising safety and levels of service. Additionally, as cost recovery no longer takes place internally, it has become much more apparent just how much ground operations, and even more so, inadequately performed ground operations, are costing airlines and ground service providers (GSPs).
Still, the long legacy of inadequate attention paid to ground handling and ground damage is proving difficult to reverse. Allocating responsibility and apportioning cost for damage inflicted on aircraft while on the ground has always been difficult. Moreover, there may be significant differences in the levels of service and expertise offered at the world's airports by various GSPs. The fact that there is often very little choice of GSPs at some airports merely adds to the problems.
These issues are especially difficult to solve in the present economic environment and continual efforts by airlines to drive down costs has put pressure on GSPs as well. When less than satisfactory service is delivered, airlines are less inclined to pay top price for the service, and so the downward spiral continues. To create a new paradigm, IATA developed an audit programme for ground handlers in 2008; the IATA Safety Audit for Ground Operations (ISAGO).
The ISAGO programme is based on the same principles as the highly successful IATA Operational Safety Audit (IOSA) and since its inception has secured increasing support among the world's airlines, airports and ground handlers with over 135 entities on the current ISAGO registry.
Following this, IATA decided to develop a standard Ground Operations Manual – a project which kicked-off in April 2010 and culminated in the recent release of the first edition of the IATA Ground Operations Manual (IGOM) in April 2012.
To support these initiatives, IATA recently established a ground operations department. The new IATA ground operations team was created to help co-ordinate outreach to all aviation stakeholders engaged in ground handling operations (the Ground Handling Committee), and to develop an industry agenda to better improve safety and efficiency. The committee will guide the further development and implementation of the IGOM and ISAGO. The recent creation of the Ground Damage Database (GDDB) will enable stakeholders to apply a data-driven approach to identifying and responding to the most important ground damage priorities.
Regulatory support for ISAGO and IGOM has been encouraging. Furthermore, both have been endorsed as acceptable means of compliance with the new EU guidelines for airside regulation by the European Civil Aviation Conference. Airports also have a vital role to play in the improvement of ground operations and IATA worked hard to get airports to buy-in to the concept of having GSPs audited and registered. It is envisioned that ISAGO could even be a point of differentiation among airports and so far, good progress is being made with the sector. As IGOM and ISAGO together change the face of ground handling, IATA expects ground damage and the provision of ground services to improve, resulting in real benefits to all of the stakeholders.
It is still early days for IATA's ground operations, and while it is clear that there is a huge amount of work to do, the result will be a true silo breaker as this group revitalises and integrates traditional publications and distinct programs into a cohesive industry service. Finally, IATA is proactively developing the means of providing an integrated approach to developing realistic and practical industry solutions by 'putting it all together' in a truly meaningful way.
Putting it all together
Old hands in the ground handling game will be familiar with the IATA Airport Handling Manual (AHM). Now in its 32nd edition, the AHM has become the worldwide reference for all things 'ramp' and 'ramp related'. The core of the manual has always been the Standard Ground Handling Agreement (SGHA) and this document – with its formal revisions every five years – remains the industry benchmark for the relations between ground service providers and airlines.
The rather informal group of people making up the Aviation Ground Services Agreement working group (AGSA) who sat down to establish the IGHC 25 years ago, set out to formalise matters at a time when airlines were starting to divest themselves of their in-house ground handling departments in favour of outsourcing arrangements. Over the years, in response to the outsourcing trend, IATA's involvement has increased and more working groups were added to the original group and their work added to the growing number of chapters in the AHM. In this way, the Airside Safety Group (ASG), the Ground Support Equipment and Environment working group (GSEE) and the Load Control and Aircraft Movement working group (LCAM) were added to the AGSA group. Less visible, but no less important, are the periodic updates and inputs from other sectors such as passenger, baggage and cargo who also contribute to the AHM.
About the author
Günther Mätschnigg, Senior Vice President, Safety, Operations & Infrastructure, joined IATA in September 1999. Before joining IATA, Mr. Matschnigg spent five years as Vice President Maintenance Organisation for Austrian Airlines. Prior to that, he served fifteen years as Deputy Head of Technical and Operational Affairs in the Federal Ministry of Transport and spent one year as General Manager of ÖFAG – Aerotechnik in Salzburg and Graz.
Mr. Matschnigg has served extensively on various conferences and committees. He was also a Member of the JAA Maintenance Committee for a period of ten years, one year as Chairman. For the past 20 years Mr. Matschnigg has given lectures at the Technical University in Vienna and since 2008 as Visiting Professor at the Civil Aviation University of China.
Mr. Matschnigg has a degree in Mechanical Engineering and Economics from the Technical University in Vienna, holds an ICAO Type I Maintenance Engineer Licence as well as a Commercial pilots licence. He flew as Pilot in Command for Charter Air.
Issue
Related topics
Related organisations