Airport showcase: Oman Airport, striving to be the best
The last few years has seen an incredible period of maturing and growth in the aviation sector in Oman. Oman Airports has opened three airports in three years, with the start of operations at the new Salalah Airport in June 2015, the opening of the new Muscat International Airport in March 2018, and the opening of the new Duqm airport in September 2018.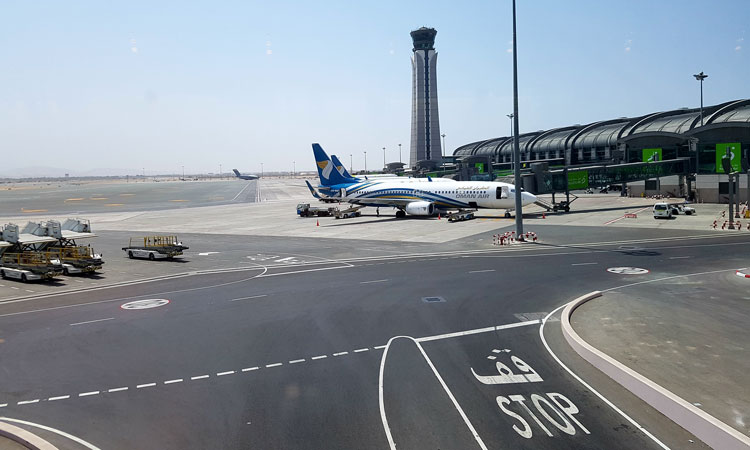 The travel and tourism sector in Oman has seen tremendous growth as a result of the opening of the new Muscat International Airport. Between January and October 2018, the total number of flights arriving there was 89,368, a 5.2 per cent increase from last year, while the number of passengers has increased by 10.5 per cent from 2017, reaching 11,705,440. By end of 2018, the total number of passengers flying into the airport is expected to have reached a record 16,000,000.
Muscat International Airport is performing better than many other airports in the Middle East, especially during these challenging times in the region. The opening of the new 580,000m2 Muscat International Airport facility has helped us to achieve an increase in revenue. Our new retail and duty free offer a wonderful product portfolio which can compete with the best airports globally. Passenger experience has also improved significantly since opening the new airport and our satisfaction scores have improved across multiple indicators, reflecting passenger satisfaction with the new airport infrastructure and services offered. Q3 scores in the ACI-ASQ survey (an airport benchmark quality survey) have ranked Muscat Airport 20th Best Airport in the world in the 5-15 million passengers airport category.
The new airport has the capacity to serve 20 million passengers per year, but with expansion potential to serve 75 million. At Oman Airports we are committed to playing a pivotal role in realising the government's ambitious national logistics strategy and becoming one of the top 20 airports in the world by 2020. The facility was designed and constructed to the highest standards of quality and service, meeting IATA's classification for top airports. As a result, it was voted Best New Middle East Tourism Development Project at the World Travel Awards, just four weeks after starting its operations.
Salalah Airport, which was opened in 2015, is also performing very well and experienced a record-breaking Khareef season this year, with over 630,000 tourists visiting the region, compared to around 470,000 in the same period in 2017. Salalah has been ranked 6th Best Airport in Q3 in the under two million passengers category, based on ACI-ASQ results. Salalah is also ranked number two out of all airports in the Middle East.
There has been steady growth in Muscat in our cargo market in the last 12 months too, helped by the opening of a new cargo facility in March 2018, with a capacity of up to 380,000 tonnes. This is a targeted growth area for Oman Airports over the coming years, and we will be working closely with our national stakeholders and international partners to continue to improve and manage the cargo market in Oman. As well as striving to ensure that all new airport developments incorporate state-of-the-art infrastructure and facilities to passengers, Oman Airports is raising the bar on customer experience and raising the expectations of its stakeholders and customers by investing heavily in new technologies and exploring innovative approaches, both in terms of systems and processes.
We've also been investing heavily in our human capital. Our people have a great sense of pride in representing their country and are an absolutely vital part of our success. Like many top companies around the world, Oman Airports has been exploring how our culture drives our performance and have been actively promoting colleague engagement and supporting leadership development, so our people can truly invest themselves when they come to work. Over the last 18 months we've seen this focus deliver considerable benefits across all areas of our business.