Aerospace sector cleared for take-off in Fairfax County
With political uncertainty rife around the globe, Gerald L. Gordon, President and CEO of the Fairfax County Economic Development Authority, tells us why Fairfax County is the place to be for emerging aeronautic businesses.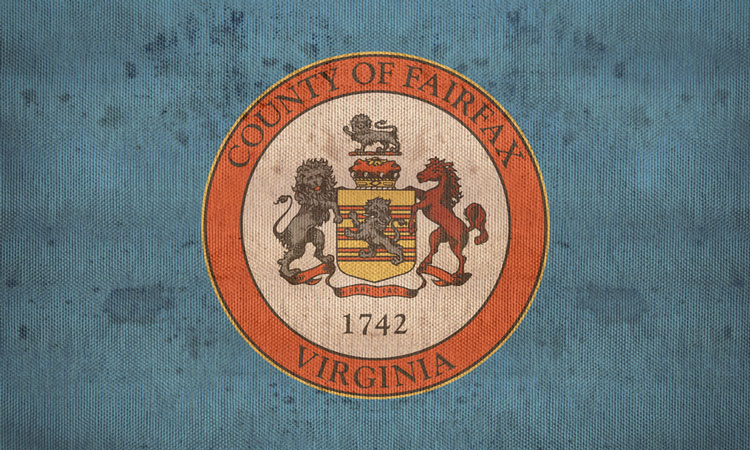 Many aerospace and defence companies in the United Kingdom are looking to invest in the United States. I would argue that the best place for companies to invest is Fairfax County, Virginia, and this has been proven time and time again. In fact, when Virginia Governor, Ralph Northam, visited the 2018 Farnborough Airshow in July 2018, he made the same assertion as he met with many international companies to discuss desirable business location advantages. He also discussed the existing partnerships between Fairfax County and currently established companies, all the while emphasising the message that "Virginia is open for business"!
As the President and CEO of the Fairfax County Economic Development Authority (FCEDA), I have seen firsthand the longstanding commitment that Fairfax County has to the success of British companies located in the county. The FCEDA has worked to build a partnership with the United Kingdom, which has helped more than 60 British companies establish a presence in Fairfax County. Investments by British aerospace and defense firms in Fairfax County has soared, and now the United Kingdom claims the second highest number of companies in the county with many recognisable brands such as BAE Systems Inc., Rolls Royce, Inmarsat Government, Serco, and British Standards Institution (BSI), who create the standards for aerospace companies with U.S. headquarters.
In 2002, BAE Systems Inc. opened a new headquarters for its Integrated Systems business unit and has since established several additional operations facilities within the county. Upon experiencing the advantages that Fairfax County has to offer, in 2008 Rolls-Royce, not only relocated its U.S. headquarters to Fairfax County, but it also consolidated many of its operations sectors in its Reston, Virginia, headquarters.
The advantages that Fairfax County offers are clear, with the proximity to major customers such as the Department of Defense (DoD), the U.S. Federal Government, and access to global markets through Washington Dulles International Airport. Huge contracts from the DoD and the U.S. Federal Government are awarded regularly, and as home to nine of the top 10 aerospace and defence firms in the U.S. securing over $13 billion in defense contracts, Fairfax County's international-friendly market is in a league of its own.
In the face of uncertainty relating to current political disruptions like Brexit, and the United States' recent interest in renegotiating trade deals, Foreign Direct Investment (FDI) is a forcing factor in stabilising global economies. FDI allows companies to diversify portfolios, take advantage of manufacturing near their customers, and capitalise on tertiary free trade agreements, of which the United States has 20. The United States, and particularly Virginia, remains both an incubator and facilitator for international business growth. According to the Organisation for International Investment (OFII), international companies employ 182,400 U.S. workers in Virginia, 49,200 of which are in the manufacturing sector. Along with France and Japan, the United Kingdom is one of the top three countries that employ the largest number of Virginians.
Additionally, Fairfax County is a wonderful place to live. It boasts a high standard of living, offers businesses a state-of-the-art telecommunications infrastructure, has a vibrant investment capital community, a highly skilled and well-educated workforce and a great education system. There are ample opportunities for small businesses and major corporations to relocate, expand or launch in Fairfax County and the FCEDA is here to help.
Our investment in the United Kingdom is long-term, as evidenced by our continued participation in the Farnborough Airshow. Our offices, including our London office, serve as a resource for British companies interested in doing business in the United States and looking for the best location from which to operate. From seminars on new sector opportunities, to one-on-one counselling session with individual firms, the FCEDA works hand-in-hand with businesses to make the relocation process easy and painless.