ATC/ATM in-depth focus – Remote towers: A new era of ATC
The Irish Aviation Authority (IAA) safely and efficiently provided air traffic control services to over 1.1 million flights in 2016. Peter Kearney, Director of ATM Operations and Strategy, reveals the excellent results of recent remote tower technology trials which represent the world's first trial of multiple tower remote operations by a single air traffic controller.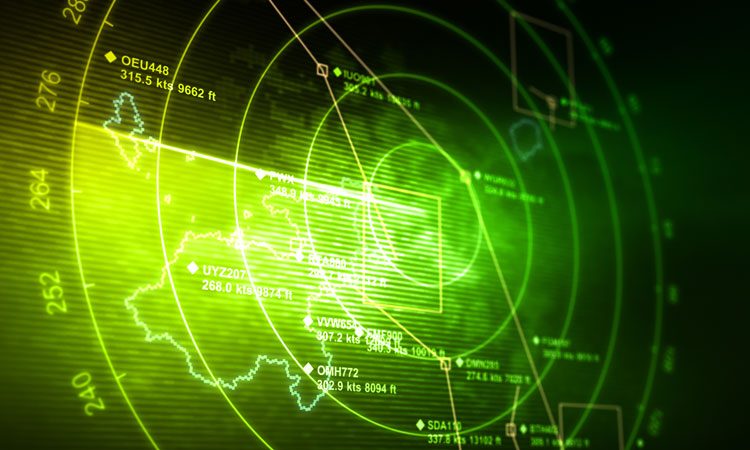 IAA is a commercial semi-state company employing approximately 650 people at six locations around Ireland. It is responsible for the provision of air traffic management and related services in Irish controlled airspace, as well as the safety and security regulation of the Irish civil aviation industry. The IAA is one of the leanest air navigation service providers in Europe and has consistently maintained the lowest user charges across Europe. According to the latest EUROCONTROL ACE Report 2016, the total cost of service provision in Ireland is 30 per cent lower than the European average, while productivity is 30 per cent higher than the European average.
The IAA has a strong tradition of being innovative with delivering cost efficiency, improved safety and higher productivity levels. With this in mind, we are delighted with the outcome of our recent Remote Tower technology trials. This work represents the world's first trial of multiple tower remote operations by a single air traffic controller.
The IAA currently provides air traffic management (ATM) services at three Irish airports: Dublin, Cork and Shannon. The IAA sees Cork and Shannon airports as potentially being suitable for the provision of ATM services via an operationally proven, regulatory approved, remotely operated tower solution.
Cork
Cork airport is a H24 international airport serving the domestic and European market with aircraft up to medium-weight category, such as Boeing 737 and Airbus 320. Total movements in 2013 were 42,000. It also hosts a flight training organisation with in excess of 200 student pilots and an offshore gas-field service helicopter. There are two crossing runways: the main runway (17/35) is 2,194m in length and is equipped at both ends with Instrument Landing Systems (ILS). The shorter cross runway (1,310m) is used mainly by smaller general aviation aircraft. Total aircraft movements in 2015 were 41,503.
Shannon
Shannon is a H24 international airport serving the domestic, European and American Continent markets and accommodating all aircraft types and weight categories. It hosts three wide-body aircraft maintenance organisations, a SAR helicopter, and is a major diversion aerodrome for transatlantic air traffic. Its single runway (06/24) is 3,199m long and is instrumented at both ends with an ILS. Total aircraft movements in 2015 were 23,294.
In 2016 the IAA, working to build upon the single remote tower operation by Swedish ANSP LFV, along with a consortium of stakeholders, validated the SESAR JU concept of remote tower technology through a series of operational trials (based on over 50 demonstrations). These highly successful trials validated single air traffic controller operation of multiple remote towers.
In March 2016 the IAA completed the system installation, which was supplied by Saab. This was composed of the following three main elements:
Remote towers, sensors and cameras at Cork and Shannon airports
A Remote Tower Centre in Dublin
Network connectivity between the remote sites at Shannon and Cork and the Centralised Control Room in Dublin.
Validating the system through operational trials
From June to August 2016 the IAA worked to validate the system through operational trials that tested the bounds of remote tower technology. Trials started with low volume traffic levels to emulate nighttime operations at Shannon and Cork. Traffic levels were then progressively increased throughout the trials to investigate the level of air traffic that can be safely handled. These trials validated the single controller operation of multiple remote towers in a live air traffic environment, this we believe is a world first.
Following these trials, the IAA firmly believes that tower services at multiple airports can be safely provided by a single air traffic controller remotely. With carefully designed procedures, it will almost certainly be possible to allow one controller to simultaneously provide ATM services for more than one low volume aerodrome. This would be subject of course to successful completion of safety assessments, regulatory approval and appropriate stakeholder consultation.
Significant safety benefits
In addition to cost control, the IAA demonstrated the significant safety benefits from the enhanced visual displays offered by the Remote Tower Centre. These include integrated track and label information, as well as the ability to digitally enhance imagery.
There are many critical areas to be addressed and these trials are a significant milestone in proving the reliability and integrity of these systems. Remote tower technology will play a vital role in the future of air traffic service provision for aerodromes across the world, including Ireland.
This technology is still at a relatively early stage of development, with only a few operational implementations at isolated airports with few movements. Remotely-operated towers do offer significant potential to assist air navigation service providers to reduce and control their costs in line with airline and European Commission expectations, without negatively impacting on safety and/or service delivery. This potential is greatest at smaller, less busy regional airports where the volume of traffic is likely to be insufficient to cover the costs of service provision at a user charge that is sustainable from the customers' perspective. Furthermore, remotely-operated towers may also provide a solution for busier airports in terms of effectively managing operations at night time and other periods of low traffic. The potential of remotely operated towers will, however, only be realised if safety and operational reliability are guaranteed. To this end, early regulatory approval in Europe is required.
The IAA wishes to thank the SJU, our consortium partners, the Dublin Airport Authority and Stobart air as well as all of our other customers for the support and encouragement received with this highly innovative project. This project has been an enabler, whereby future Tower service provision may be achieved in a Tower Control Centre environment with associated flexibility, safety and productivity improvements. 
Biography
Peter Kearney is Director of ATM Operation and Strategy at the Irish Aviation Authority. He holds an MSc in Human Factors and Safety Assessment in Aeronautics from Cranfield University, BSc (hons) Business Management from Trinity College Dublin and a Hdip in Hotel Management from Dublin Institute of Technology. Peter has 17 years aviation experience with the IAA as an air traffic controller, manager and since 2012 as Director of Operations and Strategy. During this time Peter has represented the IAA at international fora including ICAO, CANSO, and EUROCONTROL. With a keen interest in aviation Peter is a qualified helicopter pilot and is also a board member of the Irish Historic Flight Foundation, a charity whose aim is to preserve and restore aircraft with historic importance to Ireland.