TBS at Heathrow and beyond
Can the implementation of air traffic controller tools increase the resilience and capacity of airports? Andy Shand, General Manager for Customer Affairs at NATS believes so and in this article he showcases the proven use of Time Based Separation (TBS) at London Heathrow – the world's busiest two-runway international airport – to explain why.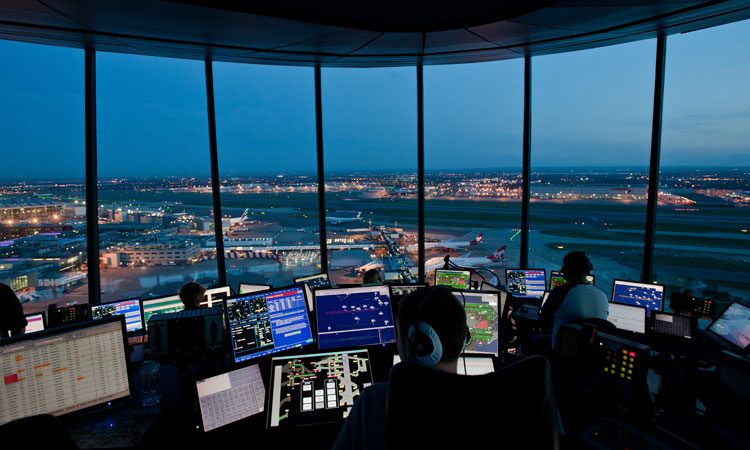 Since it was introduced in March 2015, Time Based Separation (TBS) has radically improved the performance of arrivals into Heathrow Airport. It has removed more than half of the delays that occur due to strong winds and improved the resilience of the operation, delivering a far more consistent landing rate in all wind conditions. Later in 2017 the tools will also be able to add more tactical landing capacity as we implement the next stage in its development.
The overall benefits of TBS on final approach have so far exceeded expectations and resulted in the following positive outcomes:
115,000 minutes of airborne holding time saved per annum
62 per cent reduction in air traffic flow management (ATFM) delays due to headwinds
An average of 0.8 extra movements per hour in all wind conditions
An average of 2.6 extra movements per hour with a headwind of greater than 20 knots – and on particularly windy days we recover as much as five or six landings; so much so that headwinds no longer feature as a cause of tactical flight cancellations
Despite aircraft being closer together in headwinds, we have seen 30% fewer spacing related go-arounds and a 30 per cent reduction in reported Wake Encounters below 6,000ft.
The TBS concept was originally developed through the SESAR research and development programme but was fast-tracked by NATS and our technology partner Leidos in response to a key operational requirement by Heathrow. Consequently it became operational three years earlier than originally planned. The airport, airlines and Civil Aviation Authority (CAA) were all directly involved from the start of the process, which led to a seamless introduction into service in March 2015. The success of the implementation was largely down to the cooperative collaboration of NATS, Heathrow Airport and the airlines; working together enabled the benefits to be delivered.
Key to success
Key to the success was the detailed analysis and measurements of wake turbulence at Heathrow Airport between 2008 and 2013 using Light Detection and Ranging (LIDAR) laser-ranging equipment on loan from EUROCONTROL. Completed as part of the SESAR programme, this measured 150,000 aircraft tracks from two different glideslope locations and proved definitively that as wind speed increases, wake decays more rapidly. This dataset was a crucial enabler in making the safety case to allow aircraft to be closer together on final approach than with traditional distance based separation.
Another vital element was the ability to know with certainty what the actual wind conditions are on final approach. Using traditional met data was not sufficient, so we developed the 'Glide Slope Wind Condition Service' which provides accurate and real-time information on wind derived directly from aircraft Mode-S data transmissions. This was tested for over a year before entry into service and is proven to be very accurate as it is updated for every aircraft flying the approach.
Air traffic controllers were also heavily involved in the development of the TBS tool
We needed a means of translating time based spacing into a visual indicator for the controllers to use that would dynamically adjust based on the prevailing conditions. The tools do not dictate how the aircraft are sequenced, rather they adapt to what the controller is doing. Essentially, this allows the controller to optimise the service, rather than do the job for them.
TBS went from initial trials in January 2015 to operational service on 24 March 2015, after which time it has been in continuous use at Heathrow, in all weather conditions.
Seventeen airports
But it's not only at Heathrow that TBS will be delivering outstanding results. In fact, under EU law and the SESAR Joint Undertaking's 'Pilot Common Project', 17 airports are legally required to implement TBS by the start of 2024, including London Gatwick, Manchester, Dublin and many of the busy airports in mainland Europe.
TBS not only benefits capacity constrained airports and those that experience strong winds – it can also deliver extra resilience and capacity for airports that may not be operating at 98%, but have capacity constraints at peak times or have a demanding mix of traffic. 
Continued collaboration between NATS and Heathrow
Building on the success of TBS, at the end of 2017 the collaboration between NATS and Heathrow will continue as the first phase of 'enhanced TBS' (eTBS) is introduced at Heathrow – the first airport to have this system in operation1.
This will provide additional runway resilience, by utilising the European Wake Vortex Re-categorisation programme (RECAT EU) – a new, more optimised categorisation of wake vortex separation developed by Eurocontrol – together with a new controller tool called Optimised Runway Delivery (ORD). We have been completing final simulations and expect eTBS to deliver between 0.5 and 1 additional movements per hour in all wind conditions at the airport, further improving operational resilience.
This is not the end of the story
The next step after eTBS will be the move to Static Pairwise Separation, which involves the complete disregard of wake vortex categories altogether in favour of individually tailoring the separation between each pair of aircraft. This will more accurately reflect the safe wake separations required for each aircraft pair and will reduce unnecessary excess separation. With Pairwise, we expect to unlock even more capacity and accommodate an additional 2-3 landings,, thereby truly making the most of current runway capacity.
Refining separation standards can provide significant benefits at busy airports such as Heathrow. By optimising the safe separation of aircraft, controllers can help to reduce delays and cancellations caused by poor weather conditions and reduce the need for stack holding, thus saving fuel and reducing environmental impacts.
With a typical 12-18-month implementation period, airports that want to implement TBS can benefit from the huge amount of work that has gone into establishing TBS at Heathrow over the past few years. A proven safety case; a modular system that works with equipment from various manufacturers and relatively inexpensive – TBS is easy for controllers to adapt to and requires minimal training due to its simplicity.
Still a unique tool and a world first, TBS is just one of a set of 'Intelligent Approach' tools available to airports. Building on the success of TBS, NATS and Leidos have worked collaboratively to develop a set of tools that cater for converging or dependent runway operations and low visibility conditions that require no change to ground infrastructure, runways or airport facilities. Intelligent Approach allows air traffic control to safely optimise arrival spacing in all conditions and for all runway configurations, benefiting airport capacity, safety and resilience.
Work is also ongoing as part of SESAR 2020 looking at how wake vortex separations can be optimised for departures. This involves the reclassification of wake vortex categories for departures specifically, as well as looking at weather dependent separations, the development of an 'Optimised Separation Delivery' tool for controllers and 'differential rotation points' – reducing separation between two aircraft with different climb gradients.
Encouraging
What is perhaps most encouraging about TBS/Intelligent Approach and all of the developments being made in separation distances between aircraft is that they do not require investment in ground infrastructure. In busy cities when space is at a premium and airports are already constrained, tools such as TBS provide a valuable solution to many of the problems faced and can be implemented quickly, delivering additional resilience and capacity from the first day of implementation. As demand for air travel grows, innovative concepts such as TBS will become ever more essential and the success seen at Heathrow over the past two years is proof of what is possible.
Reference
Biography
Andy Shand is General Manager for Customer Affairs for NATS and also Co-Chair of the UK cross industry Future Airspace Strategy Industry Implementation Group which brings together all aviation stakeholders involved in deploying SESAR in the UK. Andy was project sponsor for the Time Based Separation project at London Heathrow and remains heavily involved in the development of the Intelligent Approach concepts and tools. Prior to joining NATS, Andy worked for British Airways for 28 years in various roles including flight operations management, engineering and new aircraft delivery. He was also Chairman of a number of industry groups related to SESAR, Air Traffic Management and aircraft avionics.