Endless opportunities – virtual reality for passenger experience
In this article, Nikolas Jaeger, CEO and founder of Inflight VR, talks about the potential of virtual reality (VR) to transform passenger experience. Mr Jaeger will be speaking about VR and AR in customer experience at IATA's upcoming Aviation Virtual & Augmented Reality Summit.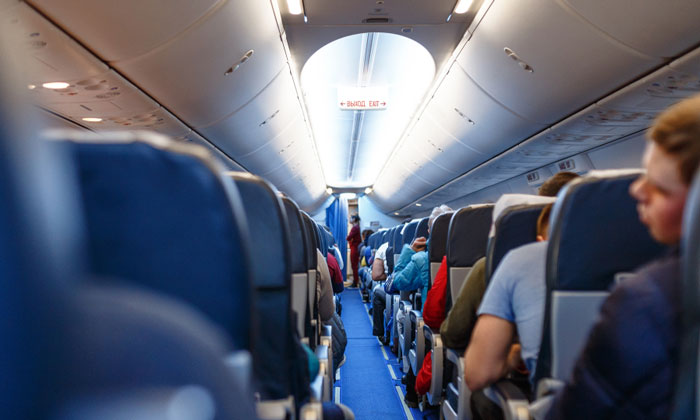 IN FLIGHT ENTERTAINMENT: Many VR offerings have thus far focused on how it can be used by staff
The vision of Inflight VR is to enhance the passenger end to end travel experience through VR and AR technology. With the trend of more and more people travelling, the loser is the average traveller. Long lines, less space in the cabin and a lack of entertainment is not uncommon these days. To solve that problem Inflight VR has built a VR based inflight entertainment (IFE) system. By simply putting on a VR headset, the passenger can visually and psychologically escape the cabin environment and immersive him- or herself into any kind of 3D world: from concerts to movie cinemas, to virtual city tours, anything is possible. Like this the passenger is not only entertained in a completely new way, but also feels more comfortable through more perceived space. 
With our VR IFE system we solve the problems that arise when using VR in a cabin environment and guarantee safe VR consumption on board. We select and adjust the right content for the cabin environment, we smartly restrict body movements and manage the interactions to ensure no neighbouring passengers get bothered, and with our cabin management system (CMS) we enable constant interaction between the cabin crew and the immersed passengers to create situational awareness.
While improving the passenger experience is great, where it becomes really interesting for the airlines is that with our VR IFE platform we also drive the ancillary revenue streams for the carriers. Imagine shopping in a 3D mall, booking hotel rooms you just virtually walked through or buying a ticket to a show you just witnessed as being in first row. Opportunities here are endless.
With our VR entertainment platform we are building a strategic bridge between the captive audience of the airline and the third party vendors of goods and services. I strongly believe that the buying behaviour of the future passenger will change and the aircraft cabin will become a productive environment where passengers will book their next trip and accommodation, do their seasonal shopping or reserve a table of their favourite restaurant at their destination. Why not be productive during what otherwise would be "lost" time and VR will make it possible. Clearly, this also has implications for the airports. For example when passengers are enabled to buy goods and services offered at the airports while still being in the air, sales and logistical planning will increase immensely. Larger stocks will be necessary, passengers will pick up their goods on their way home or request the products to be sent to their home, just to name a few. 
VR is becoming a major consumer trend and it will also be a major trend in the aviation industry. It is a great opportunity but that doesn't mean it comes without any challenges. All stakeholders should be aware and prepare for this trend in order to make good use of all the benefits that VR brings with it.
To find out more about IATA's upcoming summit, click here.