Security In-Depth Focus 2017
Protecting passengers, airport staff, airport infrastructure and aircraft from malicious harm, crime and other threats is a constant battle that our industry must combat. In this in-depth focus, we explore the latest in crisis management and communication techniques, and how the threat to civil aviation continues to evolve.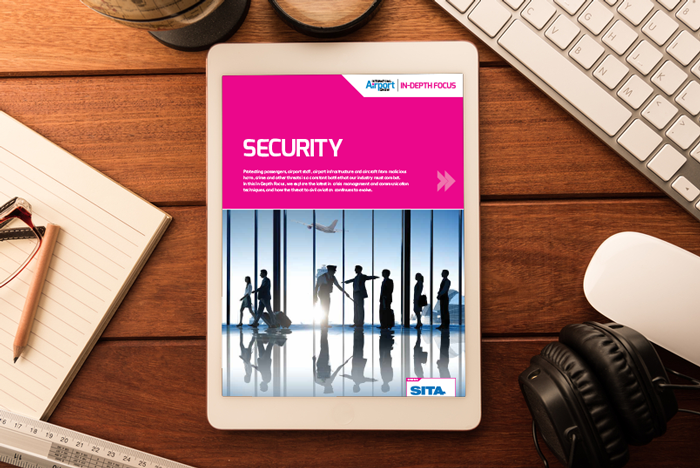 Matthew Vaughan, Director of Aviation Services at IATA, explores the events surrounding the public threat from personal electronic devices (PEDs) and looks at the questions and challenges raised by the implementation of unilateral measures of an extraterritorial nature.
Andy Blackwell, former Head of Security with Virgin Atlantic and now a Registered Independent Security Consultant specialising in Transport Security, provides insights into the enduring and evolving threats to civil aviation based on analysis of events during the first six months of 2017.
Roni Tidhar, Head of International Consulting, Security and Safety at Ben-Gurion Airport, explores some key factors that every airport director or manager must address and take further action on as the civil aviation industry continues to deal with the threat of terrorist attacks.
Thomas Lau Christensen, Safety and Crisis Manager at Copenhagen Airport, explains how the airport is actively working to restructure its crisis management set-up to ensure correct and up-to-date procedures are in place should an unexpected event occur.