The future of airport retail | IATA Consulting
Marnix Groot and Johan Schölvinck, of IATA Consulting, provide an overview of the current trends and developments in this area.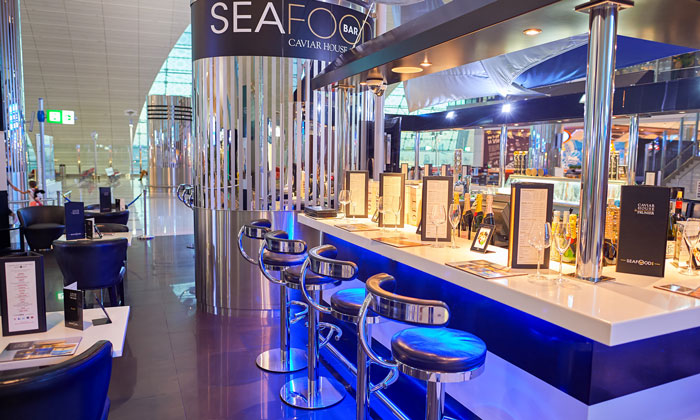 Airports have globally embraced the importance of the F&B market
The range of non-aviation business and income sources at an airport is wide, covering retail, food and beverage, parking, landside real-estate and other services. Still the full non-aviation business potential is often not realised at airports.
Airport strategy
Future-proofing At the ACI Europe Commercial & Retail conference on 3-5 April 2017 in Nice, ACI Europe secretary-general Olivier Jankovec pointed out that the key strategic direction for European airports is "futureproofing". One of the ways to build resilience and create agility is to address shifting behaviour from consumers who:
Want meaningful experiences, not just products / brands
Purchase anytime, anyplace, anywhere
Are savvy in digitally comparing prices
Are constantly online, longing for attention and are part of online communities
Easily become heavy buyers if peer pressure, social media and the story say it's cool to spend.
This shift in consumer behaviour has been addressed in airline operations as well, which have been transformed over the past 10 years to improve efficiency; becoming customer service-driven and passenger-centric. This has led to widespread adoption of self-service processes and ongoing, continual improvements which lead us closer to the ultimate vision of a truly seamless and secure process. In doing so, passenger demands for airport facilities are shifting. The industry remains committed to improving passenger processes, seeking opportunities for processes to happen off -airport (in both a physical and digital, virtual sense). Going forward passengers will be offered even more choice and control and, if they wish, will be able to tailor the entire journey when booking to fl y, including the use of airport facilities. This will also impact the commercial areas of the airport.
Developments per sector
Taking all the above into consideration, let's have a closer look at the developments within these airport commercial sectors.
More F&B space is needed at airports, and as such the square metre planning formulas are changing – "eating is the new shopping"
Duty-free retail The duty- and tax-free retail (shopping) industry remains the most important player. According to Generation Research, around $60 billion in gross sales was generated at airports around the world in 2015. However, threats are abundant. Political instability, challenging economic conditions, terrorist attacks, online retail competition and shifting consumer behaviour all have the potential to diminish the opportunities of increasing traffic on the back of growing tourism. Despite this, global duty-free retailers have strengthened their position to grasp the opportunities presented by integrating horizontally and vertically. DUFRY has become the world's number one travel retail company (with 24% of the market) by horizontally integrating through take-overs of World Duty Free and the Nuance Group. When airports and retailers form a joint-venture, this is a kind of vertical integration between landlord and tenant.
Recent examples are joint ventures between Heinemann (world no. 5) and Fraport (Frankfurt Airport), and Lagardère Travel Retail (world no. 4) and China Duty Free Group (the liquor and tobacco concession at Hong Kong International Airport). The strategy behind these integration moves by duty-free companies is two-fold:
Risk reduction: longer contracts, equity involvement of airports or other local stakeholders, and more geographical spread
Economies of scale in procurement, logistics and marketing (notably consumer data collection and its use).
Looking at performance, from 2005 to 2016, global duty free sales growth outstripped passenger growth. Average sales per passenger also grew faster between 2005-2010 but stabilised between 2010-2016 (Table 1).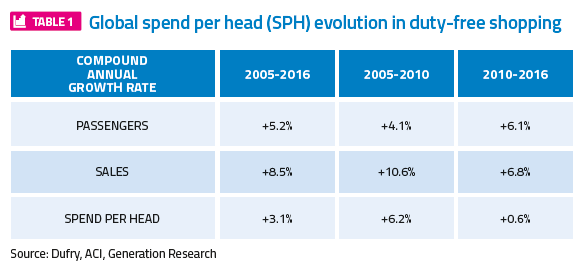 Car parking
This remains the number one revenue source within the non-aviation business for regional and smaller airports; and the number two at larger international airports after duty- and tax-free retailing. Car parking has become more sophisticated and segmented through pre-booked parking, valet parking, premium space parking through membership or loyalty programmes, and car cleaning and repair services. Parking structures can be outsourced to third-party companies who finance, build and operate them, sometimes in combination with car rental operations.
Food & beverage
F&B is the new star at airports. It was once the orphan child with mediocre generic-looking restaurants without excitement serving plain food. It is now a magnet rather than an afterthought in airport planning and customer expectation, with more than 50% of passengers eating and drinking at airprorts. F&B concepts have become more modern and sophisticated. Local brands make the airport stand out and superior quality is expected. Celebrity chef-led restaurants are popping up everywhere. In a recent presentation, HMSHost International CEO Walter Seib commented that consumers want experiences and stories; their F&B needs are shifting towards more 'meaningful' food. According to him, more F&B space is needed at airports, and as such the square metre planning formulas are changing – "eating is the new shopping".
Landside real estate: On-airport hotels
This is a huge sector. Landside real estate business can range from a simple office building at a small airport to an entire airport city with hotels, business centres and even residential housing at large international hubs. To keep it simple, whether an airport generates revenue from its landside area depends on the:
Availability of land within the airport perimeter
Risk appetite and investment capacity of the airport
Profile of the airport and its airlines
Profile of its passengers
Connectivity with, and the size of the surrounding city and region.
The largest common denominator is an airport hotel. Mid-sized airports of 5-10 million passengers per annum are now doing what mega-airports did before: invest in or develop a 3, 4 or 5 star hotel. Sometimes only the land is sold and the airport shares in the hotel revenues. More often the airport takes some sort of investment and development role. This gives them more control and revenues but an obviously higher risk. Airport hotel deals have recently been developed at Toulouse, Oslo and Budapest Airports to name just a few.
Advertising
Global brands love the exposure to high-income 'eyeballs' moving around airports, and the airport advertising industry is growing along with traffic growth. More digital media are the trend, allowing more flexibility and personalised messaging. Copenhagen Airport was the first to go 100% digital with its media partner Dansk reklame Film in 2015. Elsewhere, closer partnerships between airports, retailers, brands and media companies are the trend. Industry leader JCDecaux is notably experienced in developing joint ventures with its airport partners such as Aéroports de Paris.
Car rental
The airport car rental market is not considered a 'sexy' business from a consumer point of view. However, for airports it generates average income of $1-4 income per departing passenger, with Europe topping the list and the Americas coming second, according to industry sources. The car rental market has been in a state of flux as more and more airports build, or are planning, consolidated car rental facilities. While airport officials are aiming to reduce traffic and make room for airport expansion, these new large facilities offer rental car companies the opportunity to expand. On-airport operations are mostly occupied by the top brands such as Hertz, Avis, Budget, Sixt, Enterprise and Alamo.
Currency exchange/banking
This business is a mega-industry which has not become less profitable in a supposed cashless, all digital payment economy. Many more tourists travel the world in need of foreign cash – as global players like Travelex, Global Exchange and Novacambios will happily testify. Another not so glamarous but important airport financial service is the tax refund market, where tourists line up to get locally paid VAT reimbursed. Global Blue is a major player here.
Trends
Luxury fashion, beauty and liquor brands remained popular during the recent economic crisis with affluent travellers from China, the Middle East, India, Russia and Brazil continuing to buy Louis Vuitton bags and Hermès clothes at airport stores. Aeroporti di Roma CEO Ugo de Carolis revealed to the ACI Europe Commercial & Retail conference delegates in Nice on 4 April 2017 that the average spend in the Rome Fiumicino luxury fashion precinct is €500. Italian and French megabrands are being sought the world over. For example, a unique crystal diamond-studded bottle of very rare Scottish whisky priced at €250,000 was sold at the opening of Amsterdam Schiphol Airport's luxury liquor store in October 2013. In contrast to this, observers note that travellers with a small purse (seniors, backpackers, migrant workers, etc.) are being overlooked at airports. So many millions travel around the globe without finding a simple, useful and affordable product. They may be seduced by a 'loss-leader' i.e. a promotion of a nice and very sharply-priced gift hopefully convincing the buyer to buy something else too. The impression of airport F&B being too expensive is well-spread and understandable given the high costs of operating airport restaurants. Research has revealed that passengers project the cost of easily comparable products like coffee, water and sandwiches on to the entire airport's product offer. If a cup of coffee is reasonably priced, it signals a perceived affordability of duty- and tax- free goods.
Pop-up stores
A definite trend in the regular retail channels is the popularity of pop-up stores. This is a great opportunity for airports to be more dynamic and introduce fresh brands and ideas more often. Airports may view it as logistically too complicated but help is just around the corner. The 'AirBnb of pop-up stores', www.wearepopup.com, is a platform and network which connects thousands of space owners with innovative brands in fashion, F&B, art, beauty, education and community. Spaces offered are shop corners or shelves or entire retail units. Forward-thinking airports could learn from this development.
The digital wave
'Digital' is all around us – it is creating new business and disrupting existing ones every single day. It creates new ways to communicate, new expectations and new opportunities. But it is also creating new dependencies on super-large cybergiants – are you a slave of Facebook? Creating new customer behaviour impacts everything, including spending at airports. At a recent conference, Tony Whittaker, Leader of the disruptive technology group, Travel & Transportation of Unisys, spoke about the Millennials (born 1980-2000) now outnumbering the Babyboomers (1946-1964). Millennials like rich, informative content and share experiences. They communicate with pictures not words, love crowdsourcing and 'friction-free mobility'. Once convinced, they buy high-quality goods. So what should airports do to successfully engage with their customers and improve their experience? According to Whittaker, they should:
Get to know their customers
Recognise and respond to changing demographics
Augment reality to drive engagement
Offer one-click micro-services such as fast-track service, walk-up lounge access and F&B ordering
Transform from retailing to fulfilment
Build an engaging experience behind every sale
Partner with airlines and other airports to increase engagement, loyalty and revenue.
From an airline point of view, IATA's transformational projects New Distribution Capability (NDC) and ONE order will empower airline retailing and merchandising. This provides opportunities to add into flight bookings additional customer-centric added value services, which potentially could be airport services and other products. Additionally, passenger communications are also on track for dramatic improvements. Providing passengers with trusted, accurate and real-time information from all operators throughout their journey will reduce the travel stress. Passengers with an accurate sense of how much spare time they have are more relaxed. Improved tools to navigate the airport via their own smart phone offer a prime opportunity to capture additional retail sales via e-commerce platforms or in stores.
The future of airport retail
The threat of Google, Amazon, Facebook, Alibaba or any of the other digital moguls stealing the business before the traditional 'trinity' of airport-retailer-brand gets its digital act together, is bigger than ever. More duty-free pre-ordering and home delivery may be an answer. Brands and packaging unique to the airport channel may be another. Frequent flyer lock-in with loyalty schemes and continuous personalised digital engagement is a third. And as explained above: bringing airlines to the party. From an airport point of view, their precious square meters must be insured against a potential drop in traditional 'bricks and clicks' physical retail transations. Will they look for global brands establishing brand stores at their traffic junctions? All show and no physical sales in return for a guaranteed, say 10-year ultra-high lease? If this vision comes true, travel retailers beware. However, industry watchers predict that international travellers will always remain thrilled being at airports and display a measure of irrational exuberance. Or remain travel-stressed, in which case they buy a compensation gift and undergo 'retail therapy'. The future of airport non-aviation business is exciting and dynamic.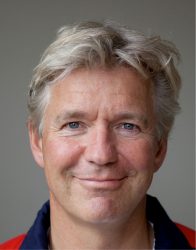 JOHAN SCHÖLVINCK of IATA Consulting helps airports to improve their non-aviation revenues. He has 24 years of high-level experience (as an airport manager and consultant) in commercial and real estate planning and development. Johan is also the founder and owner of Market Square Consult, a boutique consultancy in airport commercial space and travel retail solutions. He has helped airports with their non-aviation strategy in (among others) Amsterdam, New York JFK T4, Jakarta, Jersey, Shenzhen, Sint Maarten, Taipei, Viracopos, Moscow Domodedovo and has recently helped the airport of Istanbul New Airport to achieve its commercial ambitions. Johan has worked in all corners of the world, has presented at numerous conferences on the topic of airport retail/non-aviation income, and has designed and delivered many courses on the subject. He is widely regarded as one of the world's top airport commercial advisors.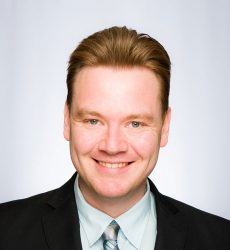 MARNIX (MAX) GROOT joined IATA in 2014 as Manager of Business Development and Marketing for Consulting Services. Before joining IATA, Marnix worked at Lufthansa Consulting, NACO Netherlands Airport Consultants and Amsterdam Schiphol Airport. He has worked on airport retail and airport city projects in Beijing, Chengdu, Chongqing, Shanghai, Shenzhen, Tianjin, Urumqi and Xiamen in the P.R.C. Born and raised in the Netherlands, Marnix has lived in Xiamen, Beijing, Frankfurt, Johannesburg and is currently based in Montreal. He holds a Master's Degree in Human Geography from the University of Amsterdam and speaks Dutch, English, German, French and Mandarin Chinese.
Issue
Related organisations