The role of architecture in elevating passenger experience
We speak exclusively to, Karl Traeger, Principal and Aviation Leader at Architectus on the relationship between airport architecture and the passenger.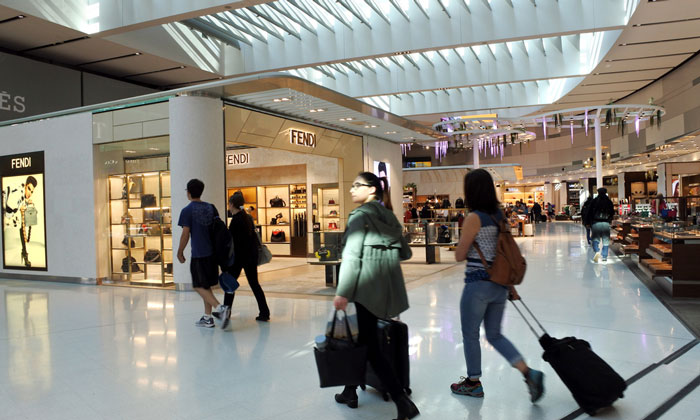 How might architecture enhance the airline passenger's journey?
The role of architecture in the passenger journey may be summarised as taking a holistic view of the total passenger journey experience. High-quality architecture at airports interprets and curates the complex network of operational facilities, commercial spaces and sense of place requirements into a seamless experience. The most successful designs consider the intertwined journeys of different passenger types and carefully curate the journey according specific requirements.
Done well, this simultaneously satisfies both the airlines' desire to track their passengers and brand the passenger experience, and the airport's desire to produce calm environments that optimise passenger processing and maximise non-aero revenue. The overlay of the interpretation of sense of place and cultural references, as integrated into the design of airports both subtly and overtly, is an important function of airport architecture.
Which are the main challenges that airports and airlines face regarding their architecture and design?
One of the greatest challenges in airport design is being able to keep pace with the rapid growth in passenger numbers and technological advancement of our time, in both the size of aircraft and security sophistication.  No sooner have you completed the upgrade of a facility or space than it needs further modification to increase capacity or improve functionality.  A consistent and competing issue is the desire of the airport to produce common user facilities to rationalise operational requirements, while the full-service airlines may prefer to develop bespoke spaces and facilities.
Could you talk us through the Soekarno Hatta International Airport Terminal 3 design process?
"In the design of contemporary airports, beyond maximising operational efficiency and commercial return, it becomes imperative to create an authentic cultural interpretation that can evolve over time. The Soekarno Hatta International Airport Terminal 3 was designed with this at front of mind, celebrating Indonesia's national unity and cultural diversity. The brief was to design a terminal that would be a model of efficiency, helping to cope with the dramatic increases in international air travel to Indonesia and in domestic travel across the Archipelago, while providing a sense of space and memorable passenger experiences. To execute this, we had a large team of designers from Jakarta, Singapore and Australia who conducted workshops and presentations delving into specific areas of design, including demand and capacity, facilities and functional planning, emigration, immigration and visa-on-arrival areas and more. We've seen the fruits of these workshops come to life within the language of the gigantic space, which also serves as a gallery for the curation and display of Indonesia's diverse experiences, while featuring a green space to showcase the country's vibrant landscape."
Which specific solutions are Australian airports exploring in order to accommodate a year on year surge in international travellers?
The Australian Bureau of Statistics puts the current trend estimate for short-term arrivals into Australian Airports at 9.9 per cent higher now that this time last year.  In response to the steady increase in international passenger numbers at Australian airports, International reclaim and arrivals spaces are getting an overdue makeover, with the implementation of new technology set to improve the passenger journey.
We are currently working on the upgrade of Sydney Airport's Terminal 1 arrivals concourses and reclaim areas to improve the overall quality of the arrivals experience into Sydney. Lounges are expanding and upgrading. We are also working on the Seamless Transfer products for improving minimum connection times and journey experience for transferring passengers. Airports and airlines recognise the importance of providing genuine seamless transfer for international to domestic flights and back again.
Why are airports so key to providing a gateway to a nation and its tourism?
Airports are literally the gateway to a nation. They're a focused point of entry and first impressions are important in colouring the entire experience of a country. The opportunity exists, more than ever, to dynamically represent a sense of place, the icons of a nation and what is happening around the country at that moment.  Airports are curating the passenger journey experience with ever increasing sophistication and integrating static art artwork with digital displays.
What are you most excited about moving into 2017?
I'm most excited about consolidating Architectus' airport design services at Australian airports.  There is an incredible range of projects coming up in which to be involved and contribute to.  There's a real thrill that comes from working with multiple stakeholders on projects that blend such a mix of constrained operational and highly technical environments, commercial rigour and a hospitality overlay, all balanced with social and cultural interpretation, and I'm looking forward to working on some exciting upcoming projects.