Taking charge during a terrorist attack: Implementing avoidance
In the second of a four-part series, Bart Brands, leading security analyst unpacks the AAEA method to ascertain how best individuals can take charge during a terrorist attack at an airport.

Implementing Avoidance. The AAEA-method applied
A.A.E.A stands for Awareness, Avoidance, Evasion and Attack
After first exploring Awareness, let's focus on the second element of my AAEA-method: Avoidance.
Before going into measures we can apply to implement Avoidance we should define what is meant with the term Avoidance.
Defining Avoidance
I have defined Avoidance in the AAEA-method as: "Refraining from unnecessary occupation or preventing to be in the vicinity of physical areas that pose a greater perceived threat or risk."
The basics
As explained in Awareness the basics: All travellers that use airports need to abide by a structure.  Entering the airport, check-in, ID  and security check and finally boarding. These procedures are necessary for efficient, safe and secure travel but also tend to become places where long lines of people gather waiting for their turn to progress through to the next step of their travels
Quick-wins
Avoidance of these higher risk areas seems easy enough and in part they are. When travelling you should try to avoid busy places, especially when not yet passed through security checkpoints. Long lines at for example, restaurants, restrooms and shops aren't mandatory locations that one needs to visit. Avoiding these is a quick-win when travelling through higher risk areas.
Necessary risk
When confronted with unavoidable obstacles, travellers need to pass through the following might help lowering the necessary risk. This is primarily done by lowering the time spent crossing these obstacles.
Avoid long lines and large gatherings of people
Avoiding long lines is one of the most effective ways of lowering risk. There are many ways of achieving this. You could choose to take earlier or later flights or wait for a moment when the line is at its shortest.
Avoiding large groups of people is also a great way of lowering risk. When something happens most people tend to panic and being caught in a large group of people is in itself a very dangerous prospect. Seemingly small incidents have led to hundreds of people being trampled to death. Large groups of people are also highly favoured targets of terrorists whose aim it is to kill and wound as many innocent people as they can.
Stay mobile
A big advantage of avoiding long lines and large gatherings is that you stay mobile. When travelling through higher risk areas, freedom of movement can save your life. Make sure that your direct environment is one in which you can move quickly. Using Awareness, detecting threats and possible ways of avoiding them is worthless when stuck in a long line of in the middle of hundreds of other travellers.
For policymakers
My AAEA-method is primarily focused on travellers but in implementing avoidance there are chances for policymakers. Preventing large groups of people from coming together can lower risks and casualties when something does occur. In assisting the mobility of travellers, airports can implement policies that invite or seduce travellers to part with their luggage as soon as they enter the airport or even before they enter.
Checkpoints
A big change can be made in the different checkpoint areas. By implementing new profiling and security intelligence techniques, lines could all but vanish.
Awareness and avoidance
In the first article exploring the AAEA-method I wrote that: "one should never underestimate the first and most important element of the AAEA-method, Awareness." Avoidance is always the next step and follows Awareness. You must first be aware of something to avoid it.
Read part one of the focus here and look out for the next instalment coming very soon…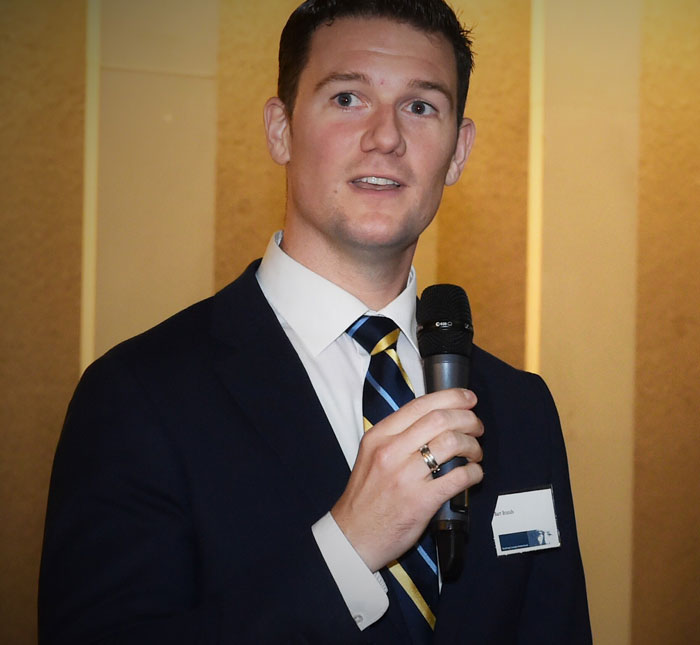 Bart Brands is a 35 year old Security expert and owner of '82 ADVISE. His company specialises in security (intelligence) and anti-terror training and advice. He has a degree in applied security sciences and is a former member of both the city council of The Hague and Provincial Parliament in South Holland. for more information you can contact Bart at www.bartbrands.com
Related topics
Related people