Is it right to segregate female passengers on planes?
Posted: 17 January 2017 | Roy Manuell, Digital Editor | 2 comments
In light of the news that Air India plans to separate female passengers on its flights we need to ask: is it the right thing to do…?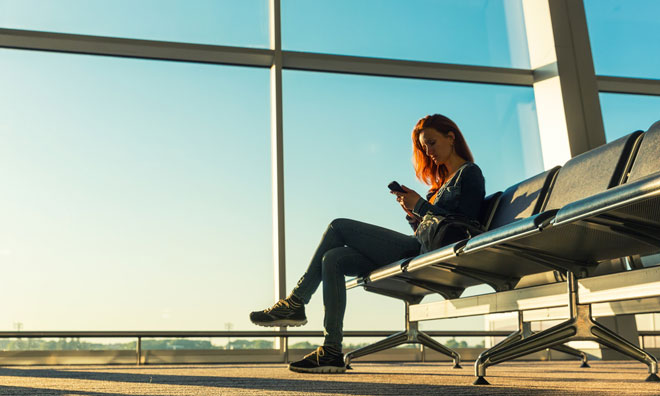 In light of the news that Air India plans to separate female passengers on its flights we need to ask: is it the right thing to do? 
This is a world first in that certain seats will be available only for female passengers on planes.
Air India are set to:
"Reserve two rows (or six seats) for women passengers only," Chairman and Managing Director Ashwani Lohani told The Hindu. There will be no additional charge for blocking such seats for women passengers.
Segregation on transportation methods has a long history and a very relevant present – from examples of social injustice such as in the case of Rosa Parks and her (and millions of others) subjection to racial segregation on buses as well as more recent measures taken in Japan to protect women from alleged groping. 
As stated by The Economist regarding a policy implemented for decades on the Tokyo metro:  
"In 2004, police said that 2,201 women had reported being inappropriately touched while riding the metro; one survey found that 64% of women in their 20s and 30s had experienced such a sexual assault."
"There have been recent measures taken in Tokyo to protect women from alleged groping…"
To put this Japanese example into the context of the move by Air India it is alleged that the airline's policy was sparked by one incident in particular. 
As the Indian newspaper The Hindu further explains:
"The move assumes significance, as it comes soon after an on-board incident in Air India's Mumbai-Newark flight late last month where a flyer reportedly groped a woman co-passenger. During the flight, a business class passenger changed his seat to sit next to a female passenger in the economy class and allegedly groped her when she fell asleep."
While I'm sure that we all unequivocally agree that this is a terrible incident and if occurring widespread, must strike fear into the hearts of many female passengers.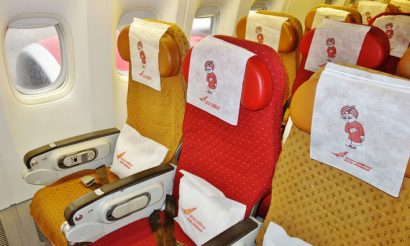 It should now be asked why was the man in question was not himself questioned on his motives for swapping seat.
That said however, as soon as we do this, we begin to approach dangerous territory in which the passenger must constantly explain himself or herself which then builds up a relationship of mistrust between provider and passenger.
In some cases swapping seats is necessary and perfectly practical. For example if a passenger with a minor physical injury requires slightly more leg room and then asks to be placed in a more appropriate and comfortable seat, this would represent a perfectly reasonable and grantable request. 
Equally, in the past some religious individuals have previously requested to be moved away from women as their faith prohibits contact with a non-related female and flights have been subsequently delayed and disrupted. 
Certainly, it is imperative that all passengers feel safe and comfortable when flying. A solution to the problem relating to the religious individual might be a clear, precise booking form prior to the flight that allows that individual to select preferences or rather musts when choosing his or her seat. Equally, airlines might have to become more selective and aware in their assigning of seats to lone women, perhaps placing them near to families. 
"It is imperative that all passengers feel safe and comfortable when flying…"
However, does this really solve the long term issue that women should be able to freely travel alone without fear in any situation and segregation as a solution is just an example of where society has failed in places to promote this equality of respect. 
Airlines and airports (as the issue does not solely affect airlines themselves) cannot affect the wider social attitudes of the few with a propensity to act as did the individual in the case of Air India, however, airlines can mitigate the consequences by becoming more aware of the worries and issues that women might be facing when travelling alone.
To conclude, perhaps segregation or similar policies in this case represent the right move, at least until we live in a world in which 'vulnerable' women are vulnerable no more.
Related topics
Related airlines