The Security Series: Key trends in border preclearance
Posted: 8 December 2016 | Solomon Wong; Karen Warnick-Elinan, InterVISTAS | No comments yet
Solomon Wong and Karen Warnick-Elinan of aviation, transportation and tourism consultancy, InterVISTAS, discuss the three major emerging trends that must be factored into future international air travel processes…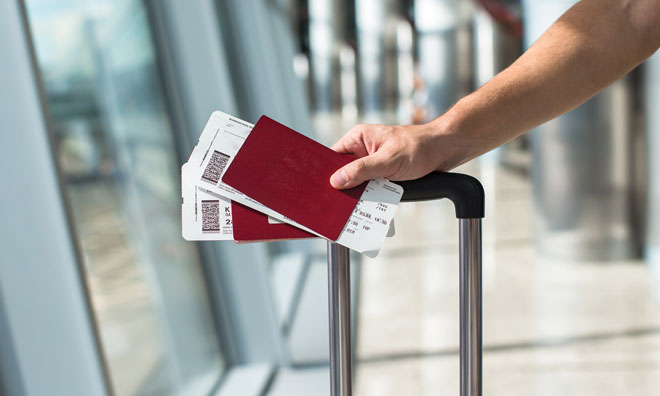 Welcome to 'The Security Series' from International Airport Review, featuring an extensive insight into matters of aviation and airport security with interviews and opinion pieces from key industry leaders and experts…
Airports around the world continue to experience the dramatic changes in passenger processing due to preclearance, which enables airports to risk manage passengers in real-time. Solomon Wong and Karen Warnick-Elinan of aviation, transportation and tourism consultancy, InterVISTAS, discuss the three major emerging trends that must be factored into future international air travel processes.
While clearing a passenger prior to boarding the aircraft is a sizeable change for some jurisdictions, the concept is not fundamentally different from the principles used in aviation security. Since the 1970s security screening has been implemented pre-departure in order to safeguard civil aviation against acts of unlawful interference. Despite the fact that border security is traditionally built to address unlawful entry into or out of a country and screen for illegal substances such as contraband and illegal arms, a dynamic threat environment is prompting governments to address and interdict more threats prior to departure.
The expansion of U.S. Preclearance
U.S.-based Preclearance is the most expansive form of pre-departure vetting that exists, with over 16 million passengers pre-cleared each year. The significance of Preclearance is moving all parts of customs and immigration vetting prior to departure – truly pushing U.S. border controls beyond its own border.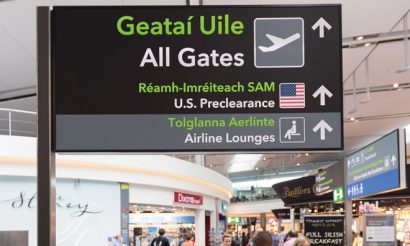 The first Preclearance site opened in Toronto in 1952 and expanded to a range of locations in Canada and the Caribbean through the 1980s. In the 1990s Shannon and Dublin in Ireland were added – initially with immigration inspections before those facilities were converted to full preclearance – in 2009-11. Overall, the existing sites are credited with allowing smoother journeys into the United States, particularly for those connecting to another flight at a U.S. airport.
There are also national security benefits for the model. With the preclearance techniques and technology available today, border officials are able to perform risk assessments on passengers at a distance. On a typical flight 2% of precleared passengers are sent to secondary inspection. Annually CBP estimates there are some 10,000 individuals prevented from boarding aircraft due to U.S. preclearance.
While U.S. preclearance was seen as a niche programme for select markets, the model was fundamentally changed with the implementation of preclearance at Abu Dhabi Airport in February 2014. Here, CBP is reimbursed for the vast majority of operating costs, including officer time and housing/education allowances.
CBP expanded this user-pay model with the announcement of Preclearance Expansion in 2014. An overwhelming number of airports have expressed interest in Preclearance, even with the spectre of paying for most of the CBP operations. The first round yielded 24 expressions of interest, with 10 selected for further consideration/negotiation. Punta Cana and Stockholm Arlanda are expected to open in 2017 and 2018, respectively. A second round concluded in October 2016 and will add 11 potential new sites to address increasing traffic to the United States.
Issues surrounding aviation security, however, remain. The level used for security screening in the country of origin is not equivalent to Transportation Security Administration (TSA) security screening. This is significant because border preclearance allows passengers direct access to connecting flights within the United States upon arrival, which means they do not go through any screening upon arrival. Although Canada and the U.S. have, after a decade of analyses and review, agreed upon security screening, others are still building an appropriate model. Shannon Airport in Ireland launched a trial in September 2016 that shows promise. Rather than having two separate screening areas– one to satisfy EU regulations and the other for TSA solutions – a single combined checkpoint is being trialled to eliminate the need for dual-screening, or re-screening in the United States.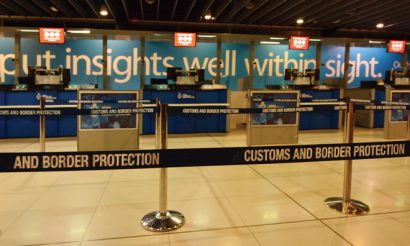 Whether CBP will reach its stated goal of 33% pre-cleared passengers by 2025 is questionable, but there is expected to be continued expansion of new sites built. In 2016 Canada and the U.S., subject to enabling legislation, affirmed a new agreement to allow further expansion. In October 2016 Toronto Billy Bishop Airport unveiled plans for a new preclearance facility.
Advanced data: Board/no-board
While the U.S. preclearance model requires the construction of facilities and processes to move border clearance to a foreign airport, a second and important trend is the use of electronic real-time clearance through airline and government data systems.
Advanced passenger information (API), passenger name records (PNR) and visa systems are data sources that have evolved significantly over the past two decades. Some data, such as PNR and advanced passenger information, comes from the airlines themselves, while other data comes from government agencies, such as visas and electronic travel authorisations. Governments around the world mandate what information they want to receive and when they are to receive it, however there are industry standards which are regulated by ICAO, IATA, the World Customs Organisation, as well as other agencies, that recommend standards in content, distribution and privacy.
PNR data, which is the reservation data generated in airline reservation systems, contains detailed information on the passenger(s) for that particular reservation. Above and beyond the standard flight number, origin and destination routing, the reservation data has the full name(s) of each passenger, address, form of payment, special requests, frequent flier information and could already hold travel document information. Privacy advocates have been most concerned about the sharing of data with other countries, as well as restricting the purpose of data usage. For example, under proposed implementation in the EU, PNR data could be processed 'only for the purposes of prevention, detection, investigation and prosecution of terrorist offences and certain types of serious transnational crime'.
API contains fewer data elements and includes identification details from the passport and basic flight information. A key development for preclearing travellers is the use of interactivity with API, which is generated from the airline or airport departure control systems. This data is available once the passenger checks into the flight and will link to the PNR data as well as capture the travel document data (usually passport) and confirm seat and baggage assignments. Each check in registration is unique to each passenger and will align with the individual flight. Therefore, the passengers reserved on the flight who check in are then confirmed on the flight manifest.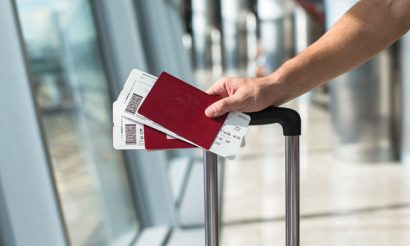 Typically, the API data is sent as a complete flight manifest once all passengers are checked in and the flight is ready to depart. With the interactive API (e.g., iAPI, APIS quick Query, Advance Passenger Processing) the same data is available for the passenger, not as a flight manifest but rather as an individual record.
There are over 15 countries that have a form of interactive API and more countries planning to implement systems to allow for pre-departure 'board/no-board' signals. Interactive API capabilities were first established in 1996 when the Australian Department of Immigration and Citizenship pioneered pre-travel authorisation. Passengers apply for Electronic Travel Authorization online and receive an immediate confirmation. At check-in, a board/no-board signal is confirmed in order to reduce the number of inadmissible individuals that board the aircraft.
The impact of visas and travel authorisations remains to be seen for governments. Today there are many countries that allow certain citizens to apply for visas electronically (e.g., Turkey's eVisas) or submit for a travel authorisation electronically (e.g., the Canadian ETA or U.S. ESTA). Passengers enter detailed information about their travel itinerary and their personal information and pay a fee for a one-time or multiple visit authorisations. This data is managed by the issuing country and is also available in advance of the passenger's journey.
The advanced data mentioned above is captured electronically and creates a preclearance of the passenger based on biographic data captured in advance. Advanced risk assessment of the passenger thus moves the immigration function away from the primary border and vetting may begin as early as the time when flights are booked.
What about checked baggage?
A third and emerging trend to deal with border preclearance is the handling of checked bags. While API addresses the potential issues related to an individual's biographical information, there are few models other than U.S. preclearance that help to deal with border issues associated with bags checked in with the airline.
While there are several countries, including Australia and New Zealand, that x-ray or hand-search 100% of bags on arrival, or pre-clear bags, there are new ideas emerging that look at the way freight and containers move across borders. At airports CBP is already using a decade-old innovation through Baggage Image Weight Identification System (BIWIS). According to CBP, with BIWIS travellers are not required to physically transport their checked baggage through the CBP inspection process. Instead, checked baggage is held in a designated preclearance area and made available for secondary inspection at the request of a CBP officer. Baggage is only loaded onto the aircraft once its owner clears inspection.
There may be additional advancements with imaging technologies relevant to future models of preclearance. Remote screening is already used extensively with the screening of ocean freight or rail/truck transport and is evolving in aviation security. One of the hallmarks of the IATA/ACI Smart Security model includes the implementation of remote screening in order to gain efficiencies for screeners reviewing x-ray images. While these types of applications are localised to an individual airport, there are developments in imaging used in healthcare that may have applications in aviation.
For example, Mobile Care (MoCa) for Remote Diagnosis and Screening was launched in 2009, including partners from MIT, General Electric and institutions throughout South East Asia.  Software was developed to allow transmission of any medical file – whether a photo, x-ray, audio or video file – in order to allow for a remote specialist to provide real-time diagnosis. MoCa was developed to allow for application, such as provision of screening for high-risk obstetrics in remote villages, in order to allow one specialist to view all forms of data to address maternal/neonatal mortality threats.
Conclusions
As different models of preclearance continue to expand around the world, the rapid expansion of U.S. preclearance and improvements in advance passenger and baggage data processing will promise to impact the kinds of processes implemented at airports across the globe.
While airports have a finite amount of space to accommodate new models, there will inevitably be demands to increase information sharing for joint risk assessment across borders, and between different threat areas (aviation security and border security).
To build improvements in processing and accommodate additional growth, airports, governments and airlines will need to continue to grow and optimise models in order to ensure that the kinds of threats being intercepted before flights also translate into improvements in the speed of air travel.
Biographies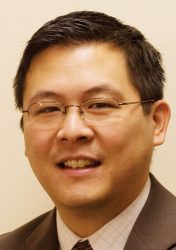 Solomon Wong is an Executive Vice President with InterVISTAS Consulting Inc. He has worked on consulting projects at 14 of the 15 preclearance sites in a range of policy, processes, connection time improvements and innovation.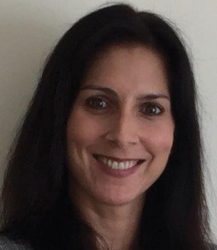 Karen Warnick-Elinan is Director of Policy and Process Facilitation at InterVISTAS Consulting Inc. and has a range of experience in technology deployment and  processing for a major technology integrator, including advance passenger information systems deployments.