Does the UK really need a 'Mega-Hub' airport?
Why were Heathrow and Gatwick the only feasible options? Why were so many others overlooked? Did the Davies report really consider the right options?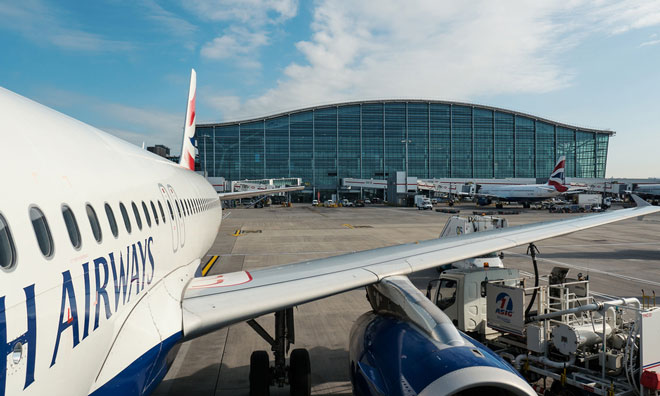 Article originally published 2 November 2016…
Well, at long last and after significant deliberation over the 'facts' presented by the Airport Commission in their final report, the decision has been made public and it's absolutely certain that nobody is in the minutest bit surprised by it.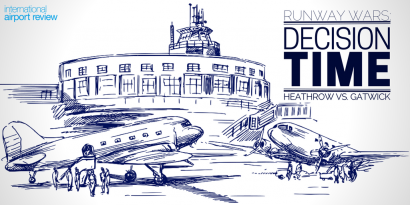 There's going to be a third runway at London's Heathrow Airport at some unspecified future time. After successive UK Governments spanning forty eight years have been incapable of making a concrete decision about this issue, we have an answer. Trouble is, it's about as palpable as the answer to the ultimate question of life, the universe and everything – it might as well be forty two.
Although decided, the project has now been placed in 'limbo' before the interminable process of public enquiries and objections begins, but they need to be heard and resolved before work can start. By way of comparison, the great pyramids at Giza were completed in less that half that time.
Sure, there are people asking if this was the right decision. By this we mean: was this the most judicious decision under the circumstances? It appears to many that 'short shrift' has been given to any and every alternative; but why?
It's about as palpable as the answer to the ultimate question of life, the universe and everything…
Our country has undergone some fundamental changes since the Airports Commission study was initiated, changes that have skewed the validity of their findings. We simply don't know how the 'butterfly effect' triggered by Brexit will influence Britain's status as an air carrier hub in the future. So before investing the thick end of £20 billion in what may turn out to be an albatross, doesn't it make sense to understand where UK aviation is going and why? Does the UK really need a 'Mega-Hub' airport? If so, then why should Heathrow automatically have the right to that status? Are there not more central locations that would better serve the majority of UK residents?
History
Since the 1920's there's been a bias towards airport capacity in the south east, a legacy that stems to when Croydon airport supported London's role as the 'hub' at the centre of the wheel of Empire, and perhaps as the inspiration for Asimov's Trantor?
It appears to many that 'short shrift' has been given to any and every alternative; but why?
This bias partly explains how the terms of reference were established for the Roskill Commission study in 1968, and its findings, which favoured either a new airport at Cublington, or the development of a site at Maplin Sands. Cublington was quickly scotched suggesting that some influential dignitary had a 'country seat' uncomfortably close to the intended location, resulting in strong lobbying for the second option.
Eventually the 'Maplin Development Act' of 1973 was passed, a sort of Pre-Boris, 'Boris Island' if you will. Unsurprisingly, the project hit the buffers in 1973 when the Oil Crisis permanently changed Britain's energy policy.
After that, not much happened until the sitting Labour Government explored a third runway option at Heathrow in the 2003 Aviation White Paper snappily entitled, 'The Future of Air Transport.' In line with British Parliamentary tradition, the Conservatives opposed the findings during the 2010 election run-up proving that in politics, little changes with time.
Does the UK really need a 'Mega-Hub' airport?
To their credit, the authors of the 2003 report, the Department for Transport, made a creditable job of forging an in-depth study of the regional airports, arriving at sensible conclusions, some of which have now been implemented, such as the runway extension at Birmingham International. Unfortunately, as no comparative demographic studies were made to establish where additional runway capacity would best serve the UK's population as a whole, an important opportunity to debunk the conventional 'South East Centric' thinking was squandered.
Airports Commission
The Airports Commission study was started in 2012, headed by Sir Howard Davies and accompanied by the usual retinue of academics, members of worshipful companies, plus a brace of railway and aviation experts.
What's astounding is that the Davies Commission, instead of building on the DfT's findings, mostly ignored them, thereby ruling out every airport north of Watford or west of Slough including candidates in the south east. Clearly it's impossible to arrive at a solution that would fulfil the countries needs and expectations without including regional airports, and they didn't. Then quite inexplicably the Commission bowed to external pressure, resulting in the resignation of the only commissioner with experience of the aviation industry.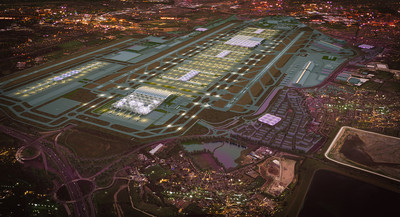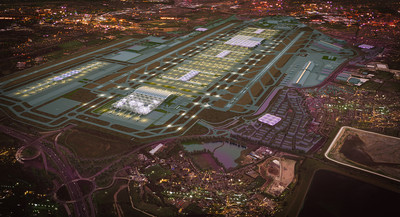 At this point, the Commission might as well have tossed a coin to decide the outcome as, while nobody doubted the sincerity of the remaining commissioners, their advisers only ever had one outcome in mind; expansion at Heathrow.
Inspired by 'Sir Humphrey Appleby' the data and findings of every enquiry were so fashioned that Heathrow came out at or near the top on all measurable criteria. While motions were seen to have been gone through and avenues appeared to have been thoroughly explored then dismissed as air transport blind alleys; we should wonder if there was truly ever a discussion about distributing capacity around the UK at all. Among Sir Humphrey's most famous quotes is, "the British public do not know anything about wasting public money. We are the experts."
The Airports Commissions findings are positive proof of this statement.
Summing up, by completely ignoring the option of developing Britain's regional airports or those underutilised airports around London and concentrated solely on the options at Gatwick and Heathrow, the Commission failed in its task.
It should also be noted that neither the Airports Commission nor the Department for Transport reports included the considerable number of former RAF and USAF air bases with very long runways which are presently being used for nothing better than storing hundreds of thousands of second-hand cars. They already have most of the infrastructure in place for an airport in terms of runways, taxiways and hard stands so they're simply lacking the terminals, passenger infrastructure and navigation aids in order to become active, and would cost a mere fraction of the budget for Heathrow's third runway.
Market
Those in favour of runway in the south east proudly spout figures like "Heathrow and Gatwick are a three hour public transport journey away from 70% of the UK's population," but then fail to mention that Birmingham and East Midlands are three hours away from almost 75% of the population. 
Using the same three hour yardstick, cities like Bradford, Leeds, Manchester and Liverpool are blessed with catchment areas encompassing about 57% of the UK's population. What those percentages prove is that regional airports are important, and in the case of the UK, they're chronically undervalued.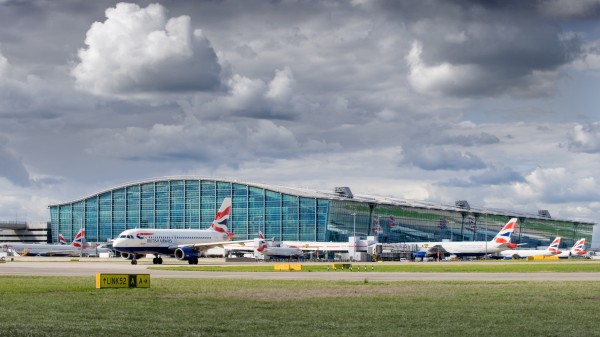 Looking across the Atlantic to cities like New York or Washington, there's no perception that these cities are in need of a "Mega-Hub" type airport; the idea simply isn't on their radar. New York city has five public airports, all owned by the PANYNJ, which don't directly compete with each other.
More truthfully they complement each other by providing a different type of service to each airline according to their needs, be they full service or low-cost airlines. Also, it's notable that most of the US's smaller cities also have full service International airports and that passengers aren't being obliged to trek to LAX or JFK every time they want to fly overseas.
The rise of the LCC's (Low Cost Carriers)
Some twenty years after Herb Kelleher first founded Southwest Airlines, a couple of European start-ups, having torn a few pages out of Southwest's 'Low Cost Carrier' play-book, began services. Their names? Ryanair and easyJet. Since then they've grown to become Europe's biggest scheduled air carriers, with a market shares approaching 50% of the total number of available seats.
The biggest beneficiaries of this market shift have been the underutilised regional and leisure airports such as Bristol, Exeter, Luton, Liverpool, Leeds Bradford etc. where their lack of congestion has meant faster transit times for passengers and quicker turnarounds for the airlines. As the LCC's mostly fly point-to-point and don't offer transfers to arriving passengers these secondary airports are a good fit for their business.          
What Sir Howard Missed
As mentioned, the Airports Commission report completely ignored the option of developing any of Britain's regional airports and concentrates solely on the option for a southern runway at Gatwick and two options at Heathrow.
So what did Sir Howard miss in his haste to validate Heathrow as the only option? 
Prestwick
With the exception of a comment in section 14.62 regarding devolution and that loathsome tax on travellers the 'Air Passenger Duty' being placed in the hands of the Scottish Government, the Airports Commission report makes absolutely no reference to the needs of Scotland's air travellers, except for where they might be transiting through Heathrow.
That really is a startling omission given the fact the Scots actually own Prestwick and Nicola Sturgeon had promised to "turn Prestwick around and make it a viable enterprise."
The Scottish Government, in the guise of Transport Secretary Keith Brown, has stated that the building of the third runway at Heathrow will bring "strategic and economic benefits to Scotland," somehow creating sixteen thousand Scottish jobs from four hundred miles away.
As Prestwick Airport belongs to Scotland, perhaps they should have pushed for a solution guaranteeing it's long term future and development without being tied to supporting the development of an airport in the south east.
Stansted
Although the Airports Commission report states in section 16.48 that Stansted's owners, Manchester Airports Group "believes it can develop its single runway to a capacity of around 40-45 million passengers per year."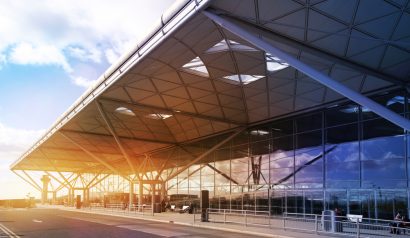 No mention is made of any additional runways, yet Internet sources show that a second parallel runway is under consideration? As there's little infrastructure surrounding the airport, and an existing crosswind runway that could be used to connect the old and new runways, Stansted should have been seriously considered in the Davies report.
Counting with an existing modern airport terminal with a built-in railway station, offering typical journey times of 50 minutes into London Liverpool Street, it's also close to the M11 providing direct links to London and to the north. In fact, it's the ideal spot for a second runway. But failed to get the support of the commission on the grounds of a lack of growth? Apparently once it has grown a little more, some future commission might consider it as an option for the next new runway in the south east.
Stansted should have been seriously considered in the Davies report.
Manston
While this airport struggled to attract passenger services when open, it was very popular with freight airlines, having a 9,000 ft runway and not much infrastructure around the area to cause inconvenience to. Also, Manston played a heroic role during the Battle of Britain in 1940 making it a site worth preserving for posterity. Given its lack of development the airport provided an open canvas for the creation of a new airport fully meeting its users expectations, and with a main railway line passing close to the eastern end of the runway, building a station and providing fast service to St Pancras in a little over an hour was a 'no brainer.' Tellingly, this project could have been brought to fruition for a fraction of the cost of the third runway at Heathrow, but sadly, Manston was not even considered by the Airports Commission as a possible option.
Others
As for the other London airports, and let's include Northolt in this group as I've seen it mentioned elsewhere as Heathrow's 'de facto' third runway; while they may be fine for short-haul European traffic, they're totally unsuitable for long-haul flights due to limited runway length, plus most of them are close to built-up areas which severely limits their expansion potential, as is the case with Heathrow itself. One exception is London City which aims to launch a direct service to New York in early 2017.
The Davies Commission Findings – Heathrow
Looking at Heathrow's management team, it's clear that there are plenty of talented people linked with the holding company, including Chairman Paul Deighton and CEO John Holland-Kaye, who bills himself as a facsimile of that fictional political rotter, Alan B'Stard.
Intriguingly, the list of Non Executive Directors includes such luminaries as Akbar Al Baker of Qatar Airlines, Benjamin Bao of CIC Capital Corporation (the State owned Chinese Investment company,) Chris Beale who's from the banking sector (Citigroup, Morgan Stanley and First Boston) plus various representatives from the French and Spanish Airport sectors. In addition there's a shareholding which was purchased in 2012 by the Qatar Holding Group.
It's notable that the holding company, while deeply committed to promoting Heathrow, has interests in other UK airports including Glasgow and Southampton. Their parent company is the Spanish conglomerate Ferrovial which also owns Amey Construction in the UK among its other interests.  
What's concerning about Heathrow's bid for the third runway are some of the claims being made for the benefits this project would allegedly generate if the project were to go ahead. It's questionable whether the public actually believes that this third runway will benefit the UK's economy to the tune of £61 billion within fifteen years, and further, that it will increase the number of employees at the airport by a factor of two within the same time-frame? By Ferrovial's own admission, Heathrow currently contributes £6.5 billion per year to the British economy with its two runways, therefore their claim that adding another runway will improve Heathrow's contribution by more than 83% while doubling employment should be closely questioned. It's really easy to make such bold claims when you're not being obliged to provide any supporting data.
After all, I could claim to be Horatio Nelson, but eventually someone will notice the extra arm…
Also, some of Transport Secretary Grayling's statements about this being "truly momentous" and it being a "decisive action to secure the UK's place in the global aviation market" are conveniently unsubstantiated. Further, his assertion that "a new runway at Heathrow will improve connectivity in the UK itself and boost our connections with the rest of the world" rings quite hollow since the Brexit vote.
Does the Government really believe that the people of Harmondsworth, the airports closest neighbours and if the Northwest Runway option goes ahead, soon to be 'compulsorily purchased' off their land will perceive that the commissions "Strategic Environmental Assessment" has taken into account their social and environmental deprivation?
The scheme will require the bulldozing of most, if not all of their town, plus most of the area between the M4 spur, Bath Road and the current Airport Perimeter Road. Once construction begins, neighbours at the western end of the new runway such as the concrete works and a logistics yard will need rehousing at great expense, not to mention either burying the M25 or building a 'hump' halfway down the runway to accommodate it. Their estimation of £18 Billion for a budget seems unrealistic for the scope of work required, especially once the project hits unforeseen problems.
Another issue that needs to be addressed is, just how cost effective Heathrow is for airlines from an operational standpoint? When evaluating operational costs such as landing and passenger handling fees it seems hard to justify Heathrow's popularity when it costs airlines almost four times as much to operate an aircraft from there than it does to operate from Stansted. In comparison, Hollywood International Airport in Fort Lauderdale would charge around one seventh of Heathrow's fees for the same operation with the same passenger complement.
At present, Heathrow is operating at around 97% of maximum capacity therefore any congestion at the gates or on the runways has a catastrophic 'knock-on' effect on its operations. Also, there are some practices at the airport that might be considered unsavoury such as the tradition of 'Slot Trading' which effectively means airlines paying millions of pounds for the right to use the airport, which is of course anti competitive and quite irregular. There have even been cases where struggling airlines have been bought simply for their Heathrow slots, British Midland being an excellent example.
Gatwick Challenges
In terms of the complexity of the project, Gatwick's proposal would have made for another simple to implement project. There are fewer neighbours to inconvenience with the main local population centres like Horley to the north and Crawley to the south quite distant from any potential noise problems, and the remainder being mostly villages and hamlets that would be slightly affected, but are far enough away from the aircraft noise footprint to minimise the intrusion.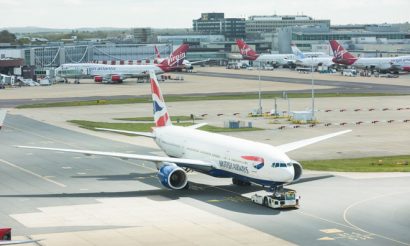 From the operational point of view, Gatwick's handling charges are about one third of those charged by Heathrow for the same type of aircraft and passenger complement, which makes this insistence on the third runway at LHR all the more mystifying.
Conclusions
There's little doubt that Heathrow is going to be the most expensive option to implement by far and it's the unfortunate travellers who'll be paying the price for many decades to come. Heathrow is the option that will disrupt more lives, especially in neighbouring towns, necessitating the installation of sound deadening materials and special glazing in thousands of homes around the area. It will impact millions of motorists on the M25 who'll have to suffer the long-term inconvenience of the public works needed for the runway to pass over the London Ring-Road. Many of the hotels and rental car offices located on the existing airport perimeter road will be obstructing the glide path and run-off areas of the new runway and will also need to be demolished, requiring investment to replace the lost hotel rooms.
There are probably thousands of other hidden costs that will only surface if the project ever gets under way, and will push the eighteen billion pound forecast way north of that figure. Include the fact that there are no tangible benefits to be gained from the project at all, and certainly not £61 billions worth, or are we to believe in intangibles?
Question is, why has this solution been put forward with so much vigour as the only option for the UK?
Why have those in charge of directing policy completely ignored the needs of the vast majority of UK residents to focus on this 'prime' project? Who really stands to gain from the implementation of this proposal, because clearly it's not the British public, nor the visitors passing through our airports. A quick look through the list of non executive directors of Heathrow Airport Holdings might just provide some pointers with respect to potential investors who will be expecting a handsome return from this project, and they won't be interested in investing in the UK's regional airports where services are sorely needed, but returns won't match those of Heathrow.
So in reality, after forty eight years of political chicanery, the Airports Commission report isn't so much about meeting the UK's runway capacity nor its travellers needs; it appears to have much more to do with providing an attractive investment opportunity to principally foreign investors. No need to ask who'll be footing the bill for this investment long term…
If things we're not so, then the additional capacity could have been thriftily obtained by developing an existing site, and the ideal option would have been to use the existing Manston airport. After upgrading the road network, inaugurating a rail connection to St. Pancras and building a terminal designed for utility rather than flowing symmetry; the form owing more to the design genius of a Le Corbusier than to Luis Vidal or heaven forbid, George Gilbert Scott.
The total project cost would have been less than £5 billions and would have given this historic site a new lease of life, and the south east its additional runway. Instead, the current owners, having systematically stripped the airport of aviation assets, have plans to break-up the runway and turn the site into another faceless industrial estate. What a loss to the UK's aviation sector.
Conclusion
Interesting that Heathrow are convinced there'll be a 'Brexit Boost' an initiative that they believe will add three additional aircraft movements per hour every year. The current behaviour of the British economy points more to a 'Brexit Bust!'
Cynics will say that this is the reason why the newly announced decision has been temporarily shelved while awaiting the fall out from Brexit. In that case, why announce anything at all? 
The whole manner in which the Heathrow 3rd runway proposal has been jury rigged gives the distinct impression that its architects maybe had prior knowledge that it would win whatever the results of the Davies Commission. That changing conditions have earmarked this project as a possible long-term failure, has knocked the shine off it for those looking to invest.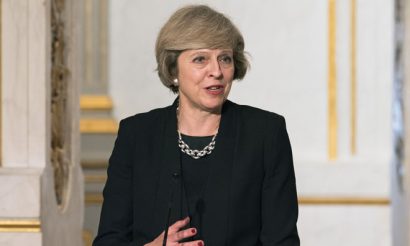 It'll be interesting to see how the Whitehall mandarins explain this away, conscious of the fact that they've wasted decades of valuable time and billions of pounds of the taxpayers money planning this enterprise. I think that we should all feel profoundly defrauded by this outcome as it has always had more to do with 'prestige' than with meeting Britain's actual air transport needs.
Hopefully, heads will roll, but I'm not holding my breath…
With many thanks to Steven Woolgrove Allan, General Manager at Trailing Edge Technologies E.U.
Related topics
Related airports