Interview Spotlight: Tony Chapman, Rockwell Collins
Tony Chapman, Senior Director of Global Airports Product Management & Strategic Programmes, looks at Rockwell Collins' cloud solutions for airports…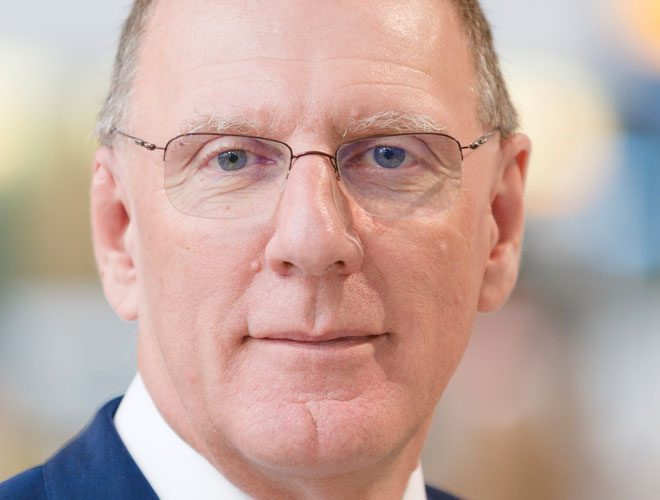 A global leader in aviation electronics and communication, Rockwell Collins has been at the forefront of some of the most revolutionary changes in the airport and aviation industry. Tony Chapman, Senior Director of Global Airports Product Management & Strategic Programmes, looks at Rockwell Collins' cloud solutions for airports.
Can you provide an overview of Rockwell Collins' cloud solution
We have developed a specific cloud solution for desk-based passenger processing. We will introduce further cloud solutions for other products in our portfolio over the coming year and more, but in this case we are re-engineering our vMUSE product such that the same solution can be installed in the cloud and on premise, and will only use resources as and when those resources are required.
How is cloud-based technology revolutionising the airport industry?
By allowing technology to be installed in the cloud resources are only used as they're needed so we can provide the same features and functionality to smaller airports as tier one and tier two airports currently enjoy. So, these airports now have the flexibility of operations that they wouldn't have had previously.
What benefits can be achieved by deploying cloud technology?
The use of cloud technology lowers the costs; there is no hardware required on site and the support is much simpler. The installation of a new vMUSE workstation takes all of 10 minutes with no technical knowledge needed so the infrastructure cost is reduced by not having to have hardware on site. The installation and support cost is reduced because the system is much simpler to install. Complex vMUSE knowledge isn't required in order to install the system, and it's capable of being supported from a single global portal that can be supported from anywhere in the world by our support teams. This is how regional airports are given the same flexibility as hub airports in terms of operation.
How can cloud solutions help passenger flow through the airport?
A cloud solution of its own doesn't necessarily help passenger flow through the airport as it doesn't change any functionality that's available, but it does allow the same systems that are available for tier one airports to be deployed at smaller. In a larger airport, we can support irregular operations, whether that be queue busting at airports, during irregular operations, we can take the solutions to the passenger at off site facilities such as hotels rather than the passenger having to come to the solution.
How important is it for the solution to be easily adapted to meet various airports' requirements?
To emphasise the point above, the same architecture, the same solution and the same support processes are now available to small airports as large hub airports have previously enjoyed, but without needing the onsite hardware and specialist knowledge in order to support it. So it doesn't matter whether an airline is flying one flight a day to Stornoway, or hundreds of flights a day out of Heathrow, they can have the same solution available to their agents.
How has the solution been received in the industry to date?
In general the industry is overcoming its nervousness of cloud solutions, which is often caused by not having infrastructure on-site where they can see the actual hardware, and the lights blinking, and moving it to a cloud where they can't. That's often driven by airlines, or airports, using other cloud solutions for all sorts of functions, including their back office functions, payroll, and the like. So, they're moving from back office support functions to prime business critical systems.
How do you envisage the future of airport operations now that the cloud has taken hold, and seamless travel is so high on all airport agendas?
This technology allows for a seamless service from departure to arrival. We can apply the same solutions from the departing to the arrival airport. Therefore, the passenger record could be seamless, across the entire passenger journey. The real-life limitations are usually non-technical like data sharing across borders, and so on.
Tony Chapman has worked in the aviation IT Industry for over 28 years and joined ARINC, in February 2003 as the Airports Systems Product Manager within the EMEA region.
After holding the positions of Engineering Director, Director of Product Development and Senior Director of Integrated Travel Solutions, he is now Senior Director, Product Management & Strategic Programmes for the Global Airports business. Tony started his aviation career with Pan Am as a financial systems developer and then moved to technical systems support, transitioning to United Airlines as Senior Technical Support Analyst and later the EMEA Regional Manager responsible for all IT related systems. He has a degree in Mechanical Engineering and is a Chartered Engineer and a member of the British Computer Society