Innovation Insight: Sonja Strand, General Manager, Honeywell
Sonja Strand, General Manager for Honeywell's global airports business, highlights the importance of integrated operations…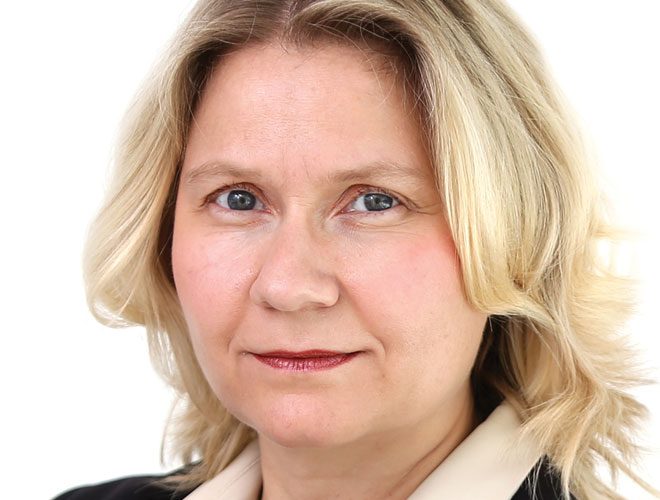 Honeywell's approach to airports is holistic; providing solutions for landside, terminal and airside by leveraging the breadth of its technology portfolio.
"Our technologies help achieve smoother traffic flow at airports, and we have multiple systems to facilitate operations on runways and taxiways," explains Sonja Strand, General Manager for Honeywell's global airports business.
"To date, Honeywell's airside solutions have been implemented in more than 200 airports across the globe."
Honeywell's airside solutions are related to safety, productivity and efficiency, and include airfield ground lighting systems, visual docking guidance systems, the advanced surface movement guidance and control system (A-SMGCS), and ground traffic management (GTM).
"Honeywell is known to deliver reliability and resilience in operations – be it on the field or in the tower – so airports can control traffic in compliance with demanding safety rules and regulatory requirements, as well as increasing traffic, all with the same infrastructure," says Sonja.
It's crucial for airports to integrate their operations to promote increased safety, efficiency and comfort in order to enhance the passenger experience. Sonja explains: "Integrated operations can help optimise the flow of traffic, avoid safety issues on the runway, and enable more efficient airport facility management. There are many operational limitations at airports that can be addressed using technology that provides end-to-end solutions. Integrating operational systems and processes also generates real-time information, which can then be acted upon more effectively. Such systems help airports concentrate on value added tasks, while simplifying procedures and reducing reaction time. They also disseminate information more efficiently to all stakeholders in any situation, such as critical emergency situations or delays."
This end-to-end integration of operational systems is complex and very few companies are able to demonstrate that they have the implementation and integration capability, as well as the technology for an airport.
Integration can also help airports meet their targets and maximise their existing infrastructure and capacity by increasing operational efficiency. As an example, at Dubai International and a major international airport based in Asia, 'Follow the Greens' technology helps guide aircraft to and from the runway quickly and safely using green lights that help pilots navigate through a complex network of taxiways, even in the case of reduced visibility. This helps reduce taxi times, saves fuel and emissions and generates additional savings through reduced lighting and operational costs.
Integrated and more holistic operating systems also help to benefit the passenger experience.
"The aim is for all passengers to have a smooth experience with minimal delays. Honeywell has solutions to control and manage unexpected situations both landside and airside. With our technology, an airport is able to monitor what is going on from a single point of control and manage the situation accordingly; reducing the impact of issues on traffic flow and passengers," says Sonja.
"Our Command and Control Suite (CCS) solution allows airport operations to get real-time information from various systems across an entire airport. CCS integrates complex data from different subsystems – such as access and climate control, fire and life safety systems – through a unique interface that can be easily used for operations and for managing incidents."
On the airside, Honeywell's integrated surface management platform lets controllers and engineering teams manage everything related to airport traffic and infrastructure, allowing them to control more traffic in a safer way
With Honeywell's solutions, an airport can model its landside and airside operations according to specific requirements. "Using a building management system such as Honeywell's Enterprise Buildings Integrator (EBI), security, safety, control and energy systems can be managed from one control point. We demonstrated this during the Airport Show 2016 using our CCS, which is the visual interface for EBI. Using that combined system, the airport can be monitored globally through an intuitive touch-screen interface that presents data in realtime from multiple systems across the airport," reveals Sonja.
"Honeywell also displayed advanced airside solutions at the Airport Show 2016. The system manages ground traffic and the ground-based augmentation system (GBAS) so aircraft can land using precise GPS. The benefits are three-fold: pilots experience improved safety and precision; airlines see reduced fuel costs; and airports get improved safety and multiple approaches to help better manage higher traffic volumes."
Many airports are under strain, trying to cope with the continued increase in air traffic, and for these the implementation of GTM can help improve operations. The deployment at Dubai International Airport is one such example, as Sonja explains: "Already the world's busiest international airport, Dubai is on a remarkable growth path. Honeywell's technology is helping to manage increased flight traffic and unlock its full capacity by leveraging smart technologies that improve safety, increase operational efficiency, limit environmental impact and deliver improved cost effectiveness.
"To deploy an end-to-end GTM solution is not a simple task. First, it is mandatory to have a high-end single lamp control and monitoring system on the ground – correctly designed, installed and performing well. The other key element is a core software platform that integrates with specific field equipment and information systems at the airport. All this information, including surveillance, needs to be available in the right place at the right moment without any delay."
Sonja Strand serves as general manager of Honeywell Building Solutions' Global Airports Business and is based in Dubai, U.A.E.
Sonja has served in a variety of management roles, most recently as global director of airport lighting at Hella, and chairperson of the Board of Hella Induperm A/S. Sonja also worked as a senior consultant at BearingPoint where she was responsible for process optimisations at airports and airlines, and has earlier career experience in airport operations in Germany.