Time to deliver: A foreword from Thomas Reynaert to Issue #5 2016
Thomas Reynaert, Managing Director of Airlines for Europe, provides an overview of three of the association's major policy issues…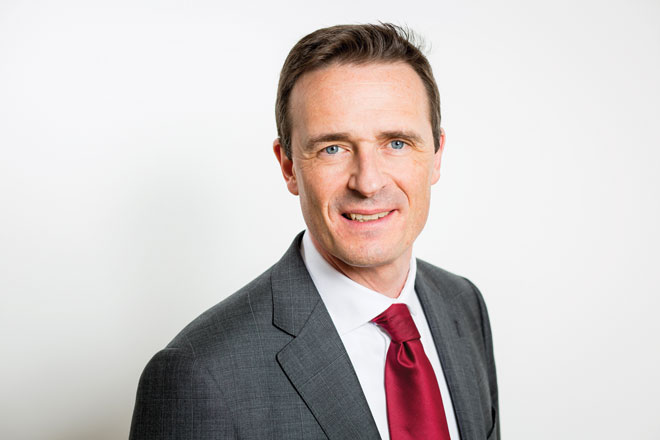 The launch of the EU's new Aviation Strategy has been the determining topic from the beginning of this year.
The Commissioner's statement to make 2016 the 'year of delivery' is an important move and should give the aviation sector the appropriate standing within the transport segment and ultimately will benefit all European consumers.
Airlines for Europe (A4E) was launched in January 2016 and in just a few months has built a solid reputation in Brussels. Our strategy is continuing to focus on top priorities such as lowe-ring the cost of the EU's main airports through better regulation; removing unreasonable taxes; and delivering a reliable, safe and efficient airspace as well as minimising the impact of air traffic control (ATC) strikes.
Just a few weeks ago, PwC presented worrying numbers about the overall impact of ATC strikes between 2010 and 2015: European Union GDP reduced by €9.5 billion, 167 ATC strike days in the EU, in total 213 disrupted days and 131,000 jobs which couldn't be created. Across the EU, ATC strikes occur the most frequently in France, followed by Greece, Italy and Portugal and resulted in 30,000 cancellations and more than six million minutes of delay for A4E airlines.
The European aviation sector – with 900 million passengers each year – is one of the best performing parts of the European economy. Any disruption has a severe knock-on effect on tourism and other sectors. This destruction of productivity cannot continue. These latest figures should provide a wake-up call for politicians in Brussels and for Member States to work together with stakeholders on long-term solutions to protect individual mobility and European prosperity. The majority of the economic impact of ATC strikes is felt through reduced tourism spending. Tourism plays a major role in the EU economy and is the third largest social-economic activity in the EU generating over 5% of EU GDP. Southern European states suffer more than others from ATC strikes because passengers are unable to reach their holiday destination.
"removing UK Air Passenger Duty (APD) would boost British GDP by 1.7% and create 60,000 new jobs by 2020…"
The aviation sector is feeling the pressure from European governments in other areas, too. Instead of preventing economic growth and job creation by imposing unreasonable taxes, legislators should create a supportive regulatory environment. New taxes will lead to fewer operators in the aviation market and reduced competition. Airports may even have to consider ceasing their operations due to reduced traffic – as just announced some weeks ago in Norway – since some governments deliberately want to stifle the travel sector. Earlier this year the Italian government increased the taxes on passengers charged at Italian airports – literally overnight and with immediate effect. Some A4E member airlines took action and positioned their aircraft at airports outside of Italy which is damaging the Italian economy. Now, some months later the government in Rome has agreed to suspend the tax increase and airlines are planning to come back. Unfortunately, the damage to the local tourism sector has been done and some jobs were irretrievably destroyed.
Experience and economic analysis both show that removing taxes is beneficial, e.g. the Dutch government's removal of its ticket tax in 2009 led to strong growth in passengers; the Irish government's removal of traffic tax in April 2014 led to extensive traffic growth at Irish airports and a substantial increase in tourism last year; economic analysis shows removing UK Air Passenger Duty (APD) would boost British GDP by 1.7% and create 60,000 new jobs by 2020.
Finally, and returning to the last of our three key policy issues, A4E calls for a significant reduction in the excessive airport charges paid by hundreds of millions of EU travellers. A recent study shows that airport charges at the largest 21 European airports – which see half of all European passengers – have increased by 80% since 2005. These increases mean that passengers have had to pay an extra €5.4 billion in airport charges over the last 10 years. This contrasts with a reduction in average ticket prices of 20% over the same period, according to IATA statistics. While the airlines have reduced their fares, European passengers continue to be fleeced by excessive airport charges. We urge the EU to take action lowering the cost of the EU's airports by ensuring that monopoly airports are effectively regulated by reforming the Airport Charges Directive.
Read Airports Council International's response to the foreword here.
Thomas Reynaert is Managing Director at Airlines for Europe (A4E), Europe's largest EU airline association founded by Air France, KLM, easyJet, the International Airlines Group, Lufthansa Group and Ryanair.
Prior to joining A4E Thomas was President of the United Technologies (UTC) International Operations (Europe) and led the government relations activities for Europe on behalf of UTC during 2008–2015. Before joining UTC Thomas led government relations and regulatory affairs team for Nortel Networks in the EMEA region. Among other prestigious positions, Thomas was appointed a Member of the Executive Committee of the European Centre for Public Affairs in 2015.