Allianz explores the importance of safety assurance and drones
Posted: 5 October 2016 | Jonathan Tilburn, Allianz | 2 comments
International Airport Review begins a featured month on drones with an insight from Allianz into the importance of safety assurance…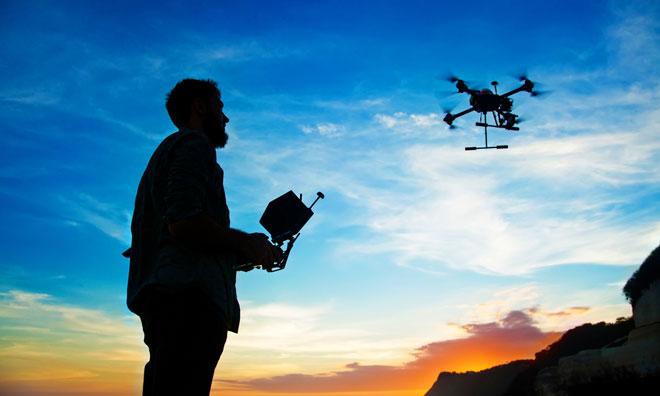 Small, easy-to-purchase drones are surging in popularity among hobbyists, while more companies find interesting applications for putting them to work. 
However, the fast-increasing numbers of drones have put a pinch on regulators, insurers, airline companies and airports throughout the UK and globally as they scramble to ensure that safety is paramount. 
Drones are remotely piloted aircraft also known as unmanned aircraft systems (UAS), unmanned aerial vehicles (UAV), remotely piloted aircraft (RPA) and remotely piloted aerial systems (RPAS), to name just a few of the most common terms. In this article we refer to them as UAS.
Whatever the label, potentially these remote unmanned aircraft can solve problems, cut expenses, and even save lives in future across a number of commercial industries.
Global growth projections for the UAS industry are significant as they become cheaper, smaller and easier to operate. In fact, the industry is widely regarded as the most dynamic growth sector of the global aerospace market, according to "Rise of the Drones: Managing the Unique Risks Associated With Unmanned Aircraft Systems" a new study by aviation insurer Allianz Global Corporate & Specialty (AGCS).
How many drones are there?
The US Federal Aviation Administration (FAA) projects that in excess of 600,000 UAS will be deployed in the US for commercial use by the end of this year, two-thirds the number of active general aviation (GA) manned vehicles (204,408).
By 2020, it is forecast that there will be 2.7 million commercial UAS – over 10 times the number of manned aircraft in the skies today. Globally, the value of the commercial drone insurance market by the end of 2020 could be approaching $1 billion, according to AGCS, meaning that the non-US UAS insurance market could be worth between $400m to $500m. As a comparison, the current aviation insurance market is estimated to be worth around $1.25 billion in premium.
In the UK, according to the Civil Aviation Authority (CAA), the number of permissions for civilian drones in congested areas shot up 40-fold between the years 2006 and 2013.
By 2014 the number of authorised drone operators rose by over 30% and the rate of growth continues unabated. As of September 16, 2016, the CAA approved 2,173 commercial operators of small drones in the UK, according to its website.
Clearly, drones are here to stay.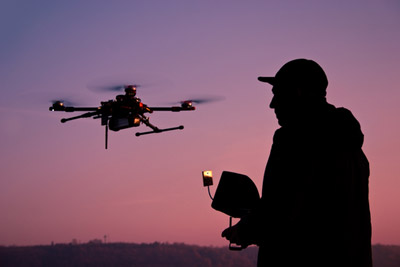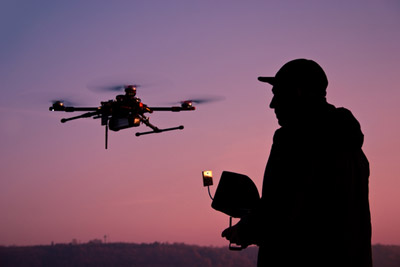 However, as civilian and commercial uses of UAS rapidly increase and evolve, the potential for their misuse needs to be considered. Advances in technology are inevitably accompanied by a host of new and little understood perils.
Governments also see the need for adequate regulatory control and for the most part corporations are waiting for regulatory intervention before playing their cards.
New rules adopted in the US this summer represent a milestone, and should influence other jurisdictions, particularly the EU.
In the UK, according to the CAA, small drones weighing less than 20 kg must not be flown higher than 400 feet above the ground. The pilot must maintain visual line of site (VLOS) at all times during the flight and flying within 150 metres of a congested area or 50 metres from a person, vehicle or building is forbidden. Drones fitted with cameras cannot be flown over congested areas or large gatherings such as concerts and sports events.
Additionally, flying a drone near airfields, airports or manned aircraft is a criminal offence.
The lack of official UAS regulations in some other countries may cause problems for insurers and claimants, alike. As numbers increase, so will the likelihood of accidents.
Risk of midair collisions
Insurance protects both operators and the public from risk of mid-air collision, as well as physical or property damage or injury to others. Manufacturers, owners and operators benefit from insurance, as do businesses which sell and service UAS.
There have already been enough incidents and near-misses to date involving UAS to generate concern. Just in the last four months of 2015, the FAA detailed 582 incidents of drones entering airspace where they are not allowed, according to an FAA study. It reports receiving 100 such cases per month.
The CAA has reported that there were 40 UAS near misses at UK airports in 2015 compared to only nine the year before.
Other well publicised incidents have occurred in many countries.
UAS raise two main concerns: mid-air collisions and loss of control. A collision can occur if the pilot cannot see and avoid manned aircraft in time, endangering such helicopters, agricultural planes and aircraft landing or departing from airports.
Loss of control can result from system failure or flying beyond signal range; a major risk that has already caused incidents involving injuries.
Damage from "foreign objects", such as bird strikes for example, is already an issue for the aviation sector, as it is the fifth largest generator of insurance claims over $1m (€1m) by number, according to an analysis of AGCS aviation claims for the years 2009-2013.
A collision involving a UAS striking the engine of an airliner could cause $10m in physical damage alone. In addition, a collision of a commercial aircraft and a drone or the suction into the turbine of a drone during take-off could also potentially cause a total loss to the aircraft, as both turbines are necessary at that stage of the flight, as opposed to cruising during a flight.
Insurance can mitigate the peril, but education is key
The potential risks of UAS usage highlight the need for operators to carry insurance coverage to help protect themselves and the general public.
Whether you run a coffee shop or truck delivery business you need insurance to continue running your business.
Generally, AGCS sees $1m as the most popular limit purchased, although higher limits are needed to meet contractual requirements of large corporates.
Unmanned aircraft owners and operators have an exposure for the aircraft hull and liability, while manufacturers of unmanned aircraft have a products liability exposure. Businesses that sell, service, and train operators of UAS have a general liability exposure.
Typically, UAS insurance consists of both hull (vehicle) and liability coverage, including different types of liability coverage such as general liability, aviation products liability, commercial general liability and non-owned aviation liability.
The primary concerns for insurers are the lack of international, regional and local regulations for the safe operation of UAS, and the risks posed from sharing airspace with military, civil and commercial aircraft. In many locations, there are few or no pilot training and maintenance standards. UAS have not been largely integrated into local or global aviation networks or standards, underlining the need for educating the public about their safe operation.
As sophisticated as the technology is, accidents happen. When anything mechanical is operated by humans, there's always opportunity for error, injuries and property damage."
Educating future UAS pilots is key. AGCS has formed partnerships with world renowned aeronautical institutions such as Embry-Riddle Aeronautical University and the University of North Dakota.
Public awareness and risk education is a role that insurance companies are only too happy to play.   
Related topics
Related organisations