Airport IT & Security: a resounding success…
Posted: 3 October 2016 | Roy Manuell, Digital Content Producer | No comments yet
"The championing of diversity and the priority of quality over quantity": Why Airport IT & Security 2016 was a resounding success…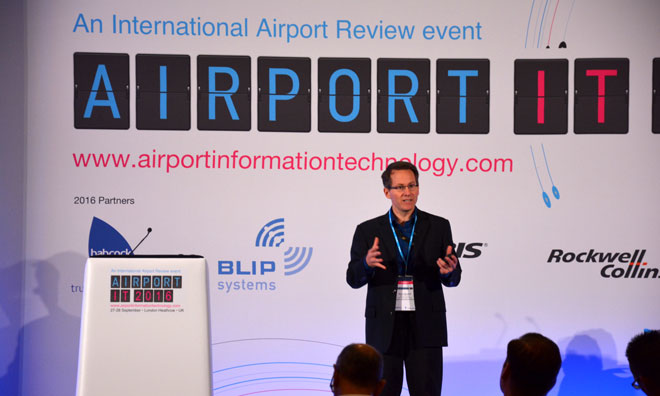 Airport IT & Security 2016 landed at Sofitel London Heathrow September 27-28 and it's fair to say the event was a rich success… even if we do say so ourselves.
Exhibitors, delegates and industry experts were out in full force with the likes of IATA, SITA present as well as a wide range of major international airports represented by speakers throughout the two days in London.
In light of the tragedies that have defined the last two years the conference raised many questions with respect to airport security's relationship with technology:
Should the industry be doing more to integrate IT solutions with security procedure and planning?
How big a threat will cyber security pose to the travel industry if there exist hackers who are theoretically able to remotely access aircraft and airport control systems?
To what extent are airports on top of their cyber security systems?
How are airports going to be able to reconcile the conflict between the need to dramatically shift security strategy to align with developments in technology with the exponentially increasing demand for seamless experience?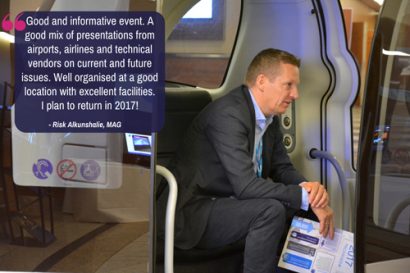 In short, the smart, tech-savvy, smartphone-wielding passenger now demands a seamless experience when they travel; something they are used to in everyday life thanks to the democratisation of technological advancements.
Consequently, the modern passenger doesn't want to wait hours in security screening queues. The modern passenger expects instantaneous efficiency.
The question is now: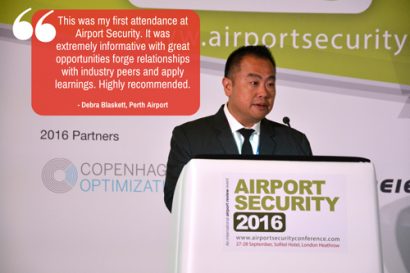 How does a modern airport cater for passenger demands while providing a thorough and well-adapted approach to the security process?
Big data?
Personalisation? 
Just how big a part will blockchain play in the future of airport?
Here at International Airport Review we don't purport to hold the answers… However our aim in hosting Airport IT & Security was to provide experts with the vehicle to express and share potential solutions to such problems.
And this brings us to the big debate….
Taking place on the second afternoon of the conference and excellently chaired by The Independent's Simon Calder, we posed the question:  
Is behavioural analysis as important as screening passengers and their baggage?
On the one hand: Steve Wolff, Wolff Consulting, seconded by Jamie Brooker from NEC, argued that behavioural analysis is not as important as tech as there is no grounded means of confirming that your gut instinct is correct thus inviting the possibility for human error when determining security threats.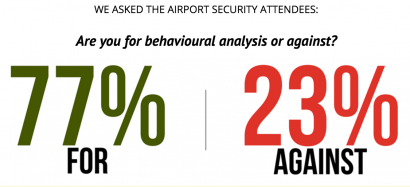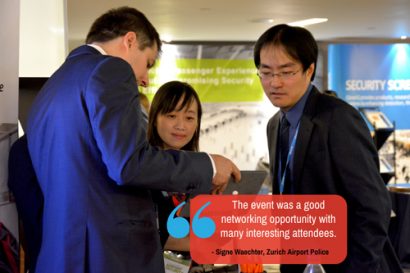 While this was a relevant point and excellently executed, the audience decided to opt for Chairman Philip Baum of Greenlight Consulting's argument, seconded by Ilan Weinmann, as they put forward a very persuasive case for behaviour analysis which took the live vote by 77% to 23%.
However what we might draw from the debate and indeed the conference as a whole is that behavioural analysis and a human approach to security should complement and fundamentally work with technology. A process that purely relies on screening and IT or technology can be exploited threats.
Those aiming to breach the security of an airport now have the means to do so, either physically or technologically, thus correspondingly the security strategy of an airport must be able to counter both types of threat. Therefore, a mix of both a technological solution and human intuition should be implemented. The exact nature of this security solution remains open to debate.
Debate however, is exactly what Airport IT & Security 2016 strove to encourage and if we had to offer a conclusion as to what we learned from the conference it would be that an intelligent approach to the manipulation of technology and IT solutions for the protection of our citizens and airports is the only way in which we might be able to adapt to new threats and help quash the existing, ever-present possibility of security breaches at the modern airport.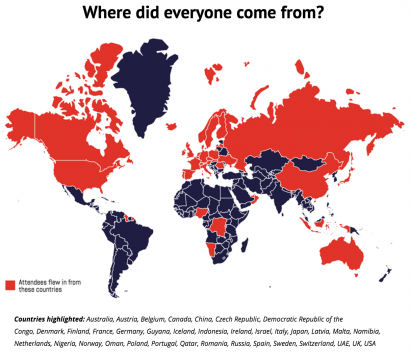 To conclude, we asked those at the conference: what set Airport IT & Security apart from other events?
"Innovation will be key to the development of airport security" responded Steve Wolff, a quality he attributed to the smaller brands present at the conference.
Indeed, what Airport IT & Security 2016 aimed to do was to encourage these smaller, developing companies such as RFID Secure, a manufacturer of protection for Access/ID and contactless cards to manifest their products alongside representatives from the instantly recognisable, more established names such as United Airlines whose speakers Jeff Ulrich and Rachel Walker described the importance of a mobile solution for passenger satisfaction, in order to offer a detailed but significantly diverse insight into contemporary industry issues and innovations.
Balancing this diversity with an intimacy created by the choice of setting in Sofitel that allowed for a large-but-not-too-large conference capacity, inherently encouraged discussion and communication between exhibitor, delegate and speaker alike.
Overall, it was an undoubted success and in the words of Simon Calder "the championing of intimacy and diversity and the priority of quality over quantity" is precisely what made Airport IT & Security such a triumph.
Related topics
Related organisations