Interview Spotlight: Director of Business Assurance, ICTS, Alan Dutt
ICTS has been a premier supplier of aviation security services for over 25 years. The company's provision of procedural, physical and electronic security systems can be used in isolation or integrated to provide a comprehensive security solution. Director of Business Assurance, Alan Dutt, reveals ICTS's Detect & Act training programme.
Please provide an overview of ICTS's DetAct training programme
DetAct (Detect & Act) is a unusual and surreptitious behaviour recognition training programme specifically developed for public facing personnel which enables them to identify persons who might be classified as high-risk. Using simple, friendly and consensual interaction with trained staff, a person is evaluated using pre-determined standards for 'ordinary characteristics' of behaviour.
How was the technique developed?
ICTS developed DetAct training by focusing on human behaviour which allows personnel to identify unusual behaviours/activities and subsequently alerting the local law enforcement authorities.
Why is cognitive engagement a useful tool for airports to deploy?
Security screening at 'soft targets' such as large groups in transit, non-secure public areas at airports and seaports, sporting events, shopping centres and theme parks is at best very limited, and at worst non-existent. Places of mass gathering are very vulnerable and become an 'ideal' target for terrorism.
What benefits can airports realise by utilising DetAct rather than traditional security detection procedures?
DetAct can maximise the effectiveness of all the personnel deployed in areas where large gatherings may form, such as airports, seaports, train stations and public events. It has the ability, if used in conjunction with other countermeasures, to transform a vulnerable area into a harder target with maximum deterrent effects.
This advanced method which utilises cognitive engagement and cognitive loading techniques is also proven to deter surveillance, intelligence gathering and other criminal activities. The system is a deterrent not only to potential attacks but also to reduce criminal activity in most environments. An added value of implementing the process is a noticeable improvement in customer service levels, as training personnel to be more pro-active encourages them to initiate and be more confident in contact with the public.
How do you see airport security developing in the future?
The attacks of 9/11 changed appreciation and understanding of the nature of the terrorist threat – both the sophistication of the planning and the willingness of the terrorists to inflict mass civilian casualties. Furthermore the current trend of the 'lone wolf' attacks have significantly changed the outlook of the security employees proactiveness. DetAct is an ideal tool to identify potential threats posed by individuals. ICTS believes that a combination of advanced technology coupled with the proactive human factor will ensure better results in deterring terrorism and criminal activities.
About the author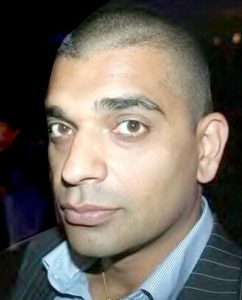 Alan Dutt serves as ICTS (UK) Limited's Director of Business Assurance. He is responsible for internal company audit functions, as well as overseeing and improving upon professional standards, business welfare, and training. Alan is an accomplished Business Assurance professional with more than 29 years' experience within his field. Alan has a proven record of significant, successful contribution in quality and project management, process improvement, business analysis and evaluation and professional standards. During the past three decades, Alan has managed operations across national, European and International platforms.
Issue
Related topics
Related organisations