Airport Security Week: Interview with Gentrack Airport 20/20's Ilya Burkin
In an exclusive interview with one of the speakers at Airport IT & Security 2016, we ask for Ilya Burkin of Gentrack Airport 20/20's thoughts…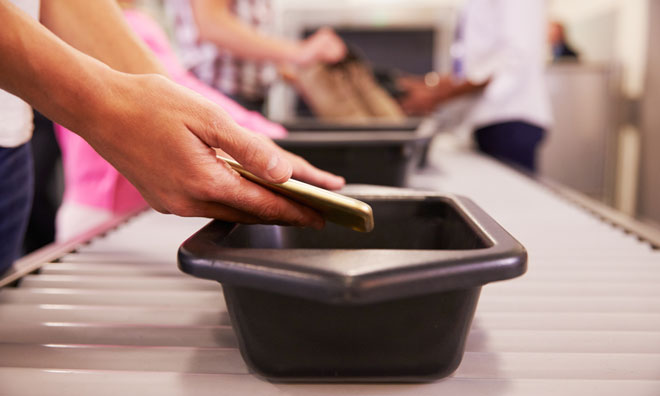 As part of Airport Security week looking ahead to Airport IT & Security that lands at London Heathrow on the 27th-28th September, International Airport Review will be looking in detail at all things security, inarguably one of the industry's hottest topics at the moment.
Follow us throughout the week as we discuss news stories, issues and challenges facing airports with exclusive commentary from industry experts…
In an exclusive interview with one of the speakers, Ilya Burkin of Gentrack Airport 20/20, we ask for his thoughts on IT and security in anticipation of the conference…
1. What are the major issues affecting airports at the moment particularly relating  to IT and security?  
The extensive growth of passenger traffic, which we have seen over the last couple of years, brings up the inevitable problem of airport capacity, resource constraints and operational efficiency. Airports tackle these problems by building new facilities as well as by implementing new IT and security methodologies. A-CDM, ATM and APOC are examples of such technologies that help airports improve their operational efficiency and passenger service levels. It is also important to highlight that it is not only technology or the solution itself but how it is delivered, that is important. Cloud-based solutions will become more and more important to airport environments.
2. How can the development of IT systems at an airport improve security?  
There are a broad range of IT technologies which can help, including Passenger Tracking, Internet of Things, Biometrical Solutions and many more…. Security is a broad term which accounts for many different areas, each of which is evolving on a daily basis; as do their respective IT technologies. Things are developing at a really fast pace and it amazes me how many ideas, methods and technologies appear every day.
3. What is Gentrack Airport 20/20 doing at the moment with respect to IT and security?  
Gentrack Airport 20/20 is an IT suite for the whole airport. Via Airport Operational Database we create a single source of knowledge and collaboration for the airport while 20/20 Resource Management helps to manage different resources whether they are fixed like gates, stands or baggage belts; mobile like buses and ambu-lifts; or human resources. 20/20 CDM gives airports an opportunity to monitor, manage and analyse their operations both airside and landside, where this becomes an important collaborative tool between literally all airport stakeholders. We constantly monitor market and invest in development of our products to address the latest trends and requirements.
4. Later in the month you'll be discussing at Airport IT and Security 'Procedures vs. systems: is the role of decision support IT solutions in collaborative airport planning environment (A-CDM, TAM, APOC) overestimated'. Can you tell us a bit more about this? 
When we start any CDM or TAM project we tell our customers it is not a pure IT project but an airport organisation project. Airports should build strong business cases, engage with their stakeholders on a constant basis and most importantly of all, continue to refine and expand the solution even when the active part of the project is over. It is not solutions that are overestimated but implementation and operational approach is underestimated.