Airport IT week: Exclusive with Calgary International Airport's Shane Zbrodoff
In an exclusive interview with one of the speakers, Shane Zbrodoff, we ask the Managing Director, Pilot Project International Inc. at Calgary International Airport why he thinks IT is so important to the industry at present…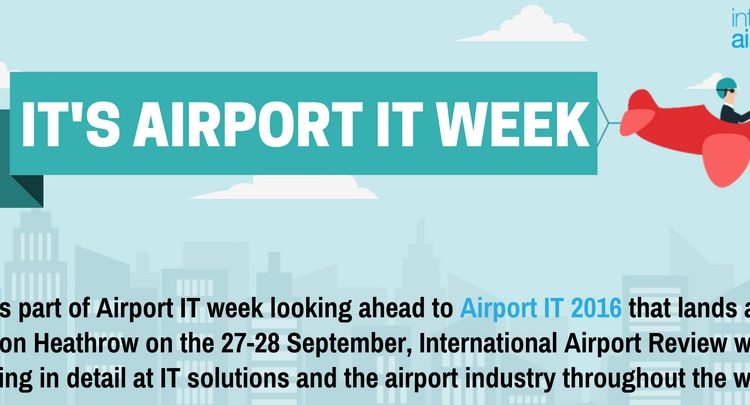 As part of Airport IT week looking ahead to Airport IT & Security that lands at London Heathrow on the 27th-28th September, International Airport Review will be looking in detail at IT solutions and the airport industry throughout the week. 
So Shane, the airport industry is currently investing significantly in IT; SITA reporting that 80% of all airports planning investment over the next three years. Why do you think this is important?
IT investment is critical, and clearly, the airlines, airport tenants, the flying public, and airport service groups are driving the increasing demand for IT and IT services. IT is now a water or electricity utility, and all parties require on-demand technology and data services from the airport. Most interestingly, many of us haven't seen the impact of the Internet of Things and the arrival of even more data. Think of the massive amount of data soon to be collected via the network, such as where cleaners and baggage carts are, information on how full the garbages are and the analytics identifying real-time chokepoints. The arrival of this will place even greater demands on IT infrastructure.
How can IT investment specifically improve passenger experience in your opinion?
For years we have debated the seamless passenger experience, and although particular strides have been made, there is more work to be done. IT will continue to provide the conduit for seamless travel, but we must also work on external partner IT integration. For example, passengers want to stream real-time video content, not only in the terminal but continue as they board the aircraft and onwards in their journey. IT infrastructure and technical partnerships will be needed for this.
What in particular is Calgary International Airport doing with regard to IT investment?
Calgary (YYC) is just opening a brand new, state of the art, $1.6 billion international terminal to the world. IT has played a significant role throughout the planning and execution of this to make sure it has the infrastructure necessary to integrate and create a very positive passenger experience. In the facility build, (even after a significant part of the building was constructed) much of the IT infrastructure was torn out and replaced with more robust technology. Although it was often at a high cost, Calgary feels the investment will be very worthwhile, all parties appear satisfied and ready.
So at Airport IT and Security later this month you'll be talking about 'IT Strategic Look 2016'. Could you tell us a bit more about this?
The future of technology continues to look bright, and there are many opportunities. While this is true, it is important however to map the hot topics of today and relate this to where we are going in the future. Mapping this out is useful, particularly when you think about where to allocate valuable IT resources and investment based on how it applies to your strategic plan. You have to make sure everything aligns. Here, we will not only look at simple and complex IT shops but also where the "industry heavyweights" are investing and dedicating their resources. While there are a lot of technical discussions out there speculating trends, it is important to look at specific and applied Travel IT applications and opportunities. It will be a fascinating discussion.
Related topics
Related airports
Related organisations