Creating a sustainable future for the airport industry
Michael Gill, Executive Director of the Air Transport Action Group, reveals how the industry is working collaboratively to meet ambitious CO2 emissions targets…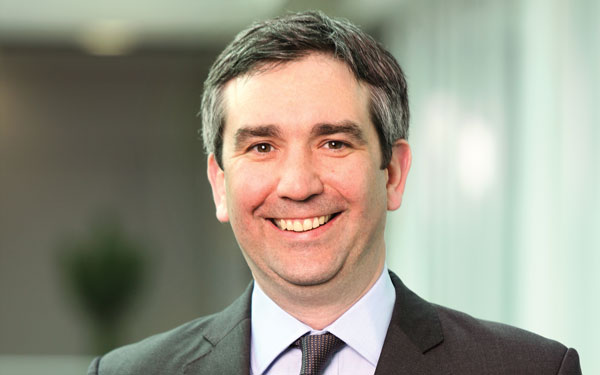 The global aviation industry connects our world like no other mode of transport and has been one of the driving forces of globalisation. Over 3.5 billion passengers a year, a third of world trade by value, and half of all international tourists travel by air. Aviation supports around 60 million jobs and 3.5% of global GDP. However, it also produces around 2% of the world's human-induced CO2 emissions.
The aviation industry recognises its contribution to climate change and is determined to lessen its impact on the environment. In 2008 aviation was the first transport sector to set global goals and to manage its contribution to climate change proactively. These goals include capping net CO2 emissions from 2020 and a longer-term goal to reduce net CO2 emissions from aviation to half of 2005 levels by 2050. The other short-term goal of an annual average 1.5% increase in fuel efficiency between 2009 and 2020 is already being surpassed.
The industry is united in taking on the climate challenge and much work has already been undertaken worldwide. The industry's strategy is based on four pillars: developing new technology, improving operational efficiency, creating better infrastructure and; supporting work on developing a global market-based measure for aviation at the International Civil Aviation Organization (ICAO).
The most important developments driving overall fuel efficiency are, of course, the release of new models of aircraft and engines. On average each new generation of aircraft is 15-20% more fuel efficient than the one it replaces. In the last decade we have seen the introduction of new designs from the makers of both aircraft and engines. These have made a considerable contribution to the sustainability of the industry and will continue to do so. Airlines have spent over a trillion dollars on these next generation models since we set the climate goals in 2008.
Operational efficiencies can also yield significant environmental gains. Cutting the weight of cabin features such as seats, cargo containers or catering trolleys allows an aircraft to burn less fuel on any given flight. Wingtip technology is another such operational improvement. This relatively simple measure has resulted in over 20 billion litres of jet fuel and 56 million tonnes of CO2 being saved since the year 2000.
These solutions all deal with making the aircraft itself more efficient. However, an equally important aspect of overall efficiency relates to navigation. The route flown by an aircraft determines, to a large extent, how much fuel it uses and how much CO2 it produces. Our aging navigational systems are currently going through a major modernisation process, with satellites and greater reactive capabilities to changing weather patterns being incorporated. Through continuous descent and approach manoeuvres, landings and take-offs are also becoming more efficient.
One of the more exciting developments in the last few years is the move towards sustainable alternative fuels. Up to 80% less carbon intensive over their lifecycle, when compared to traditional fossil-based fuels, sustainable alternative fuels can be made from many different feedstocks, such as plant material, used cooking oil, or even municipal waste.
While the vast majority of emissions from the aviation sector are produced through airline fuel burn, airports are also doing their part to reduce emissions. The Airport Carbon Accreditation Programme, established by ACI, monitors airports' carbon reduction efforts and awards them one of four levels of accreditation: mapping, reduction, optimisation and reduction. The programme now has certified 151 airports worldwide.
Emissions reductions at airports are achieved in a number of ways. For example, over 100 airports worldwide are now using solar energy to power their day to day operations, generating over 400mW of energy. Many now use electric, rather than petrol-powered ground vehicles.
These are all measures that the industry itself is taking, but equally important is the input of governments through the UN agency, ICAO. At the beginning of February 2016 ICAO announced an agreement on a CO2 Standard for new aircraft. This landmark deal will ensure that all new types of aircraft rolling onto the tarmac after 2020 meet a minimum CO2 emissions standard. This measure supports the industry's historic focus on fuel efficiency.
The next challenge for ICAO is to secure the agreement of its 191 member states on a market-based measure (MBM) for aviation (the fourth pillar of the industry's strategy), which is likely to take the form of a global offsetting scheme. This scheme would, from 2020, oblige airlines to offset any growth in emissions past that year's levels. This would allow the industry to achieve carbon-neutral growth.
From 2020 onward, the challenge is to meet the long term 2050 goal. Aviation is determined to stay the course and work together on its shared strategy. That is how we will secure a sustainable future for our invaluable industry.
Biography
Michael Gill was appointed Director, Aviation Environment of the International Air Transport Association (IATA) in November 2013. Prior to that, Michael spent six years as Senior Legal Counsel in IATA, supporting IATA's external affairs portfolio. In that role, he led IATA's delegation to three ICAO diplomatic conferences on airline regulatory and security issues. Before joining IATA in May 2007, Michael was an aviation lawyer in private practice acting for airlines and their insurers. He holds law degrees from both King's College London and the Sorbonne University in Paris, as well as a Master's Degree from the University of Edinburgh. He is admitted as a solicitor of the Supreme Court of England and Wales and an avocat in France.