Preclearance: Enhancing security and strengthening economies
Posted: 4 April 2016 | Randy Howe, Director of Field Operations – Preclearance at U.S. Customs & Border Protection (CBP) | No comments yet
Every day, more than 250,000 travellers arrive in the United States from airports around the world and that figure is growing by at least 4% each year. But while these volumes continue to grow, fiscal resources in U.S. Customs & Border Protection (CBP) remain constrained. Plus there are continual concerns about the threat posed by violent extremist organisations to commercial aviation. Randy Howe, Director of Field Operations – Preclearance at CBP, reveals how the Preclearance Programme addresses both of these problems by facilitating lawful travel while serving as a deterrent to terrorism…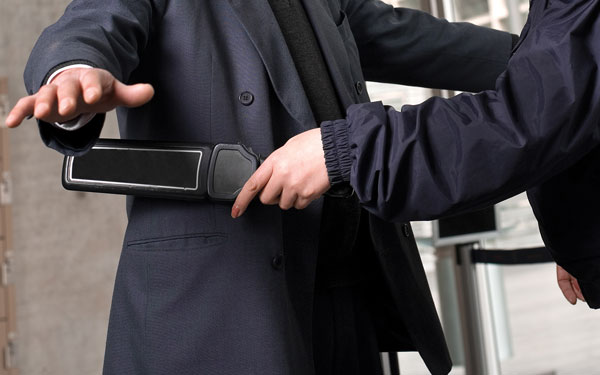 For those not familiar with the preclearance concept, it takes the CBP process of inspecting (or 'clearing') U.S.-bound air travellers after they arrive in the U.S. and moves that process to the foreign departure airport, where U.S.-bound air passengers are 'precleared'. It's an important shift and has many advantages; for CBP, for host nations and for air travellers themselves.
First, preclearance strengthens the security of the country of departure. Experience has shown that sharing information with our foreign security partners can uncover human smuggling rings and human traffickers, help intercept international criminals, and further the host nation's investigations and prosecutions. CBP provides critical information to foreign customs and law enforcement officials through information sharing agreements.
Second, preclearance speeds the process for cleared passengers to arrive in the U.S. as if they travelled on a domestic flight and avoid waiting in line to be cleared into the United States. Travellers report they prefer to complete U.S. customs and immigration procedures earlier, rather than after landing in the United States. Precleared passengers can also rapidly make connecting flights or reach their final destination sooner.
Third, CBP's foreign counterparts at host airports also benefit from this arrangement. Foreign airports with a preclearance facility appeal to more passengers. That added attraction unquestionably benefits the economy of the airport and the surrounding region by boosting retail purchases, food sales and hotel bookings. Overall, preclearance presents an effective business model for foreign airport authorities interested in capitalising on the increasing demand in the international air travel sector.
Fourth, preclearance makes it easier to detect and intercept illegal drugs and other contraband, as well as agricultural pests and diseases. In the agriculture sector, this is a win-win situation for CBP and its foreign counterparts. Invasive species, for example, costs U.S. agriculture $138 billion in lost revenue each year. Moreover, if a pest or disease intercepted during the preclearance process is also considered invasive in the host country, that discovery can potentially spare that foreign country's agriculture from considerable damage.
Finally, the airlines of our host nations benefit. Preclearance can mitigate carrier liability by ensuring that inadmissible passengers do not board the U.S.-bound aircraft. Carriers benefit further by avoiding the cost of returning those passengers.
While the process to apply for a preclearance facility is the same for every potential host nation, qualifying may require additional investment based on existing facilities at a particular airport. That could include adding infrastructure, or passing legislation to provide CBP officers the same authority to operate in the foreign country.
There are other considerations as well, but the initial goal is to structure a preclearance model that defines how the host nation's airport facility will operate. That model then forms the framework for moving forward with formal negotiations. Experience has shown that it may take up to 36 months for a preclearance operation to launch. CBP assists the host nation by sending an inspection team to evaluate the airport's security to determine whether it meets Department of Homeland Security standards. The team can then facilitate arrangements by the host nation to meet those requirements.
Preclearance isn't new. It began in Toronto in 1952. But after the 9/11 terrorist attacks, the concept re-emerged as a possible partnership opportunity between CBP and our international partners. The United States currently has 15 preclearance locations in Aruba, the Bahamas, Bermuda, Canada, Ireland and the United Arab Emirates, which are supported by more than 600 CBP officers and agricultural specialists.
The staff all work diligently to earn the support and respect of our partner nations. That was recently proven at our most recent preclearance centre in Abu Dhabi, which opened in January 2014. By November, the centre had earned United Arab Emirates government recognition for its operation. CBP understands the area is not U.S. territory and respects the host nation's sovereignty.
CBP looks forward to welcoming more host partners. In September 2014, during an address by Deputy Commissioner Kevin McAleenan at the World Routes Strategy Summit in Chicago, CBP issued an open invitation to airports worldwide to consider hosting preclearance facilities. By the end of November of that year the response was extremely positive. CBP received 28 letters from foreign airport authorities interested in establishing preclearance facilities. Our goal is to have 33% of all U.S.-bound travellers precleared by 2024; this presents great opportunities for airport authorities around the world. Moreover, depending on the agreement with the host country, additional preclearance locations in that country may be possible without the need to negotiate a new preclearance agreement.
CBP has identified 10 more airports for preclearance locations and negotiations with those governments are currently underway. They are: Brussels Airport, Belgium; Punta Cana Airport, Dominican Republic; Narita International Airport, Japan; Amsterdam Airport, Schiphol, Netherlands; Oslo Airport, Norway; Madrid-Barajas Airport, Spain; Stockholm Arlanda Airport, Sweden; Istanbul Ataturk Airport, Turkey; London Heathrow Airport; and Manchester Airport, United Kingdom. At least 20.5 million passengers travelled from these airports to the United States in 2015. Later this year, CBP will announce an open period during which we will accept applications for additional preclearance airports.
Of course, there are costs associated with stationing CBP officers overseas. Under the agreements CBP is currently negotiating, airport authorities of the host nation would pay for most of the preclearance facility – from initial construction right up to and including the salaries of the CBP officers who will eventually run the operation. Despite the costs, preclearance creates significant efficiencies for airlines and airports. Airlines with precleared passengers can arrive at a domestic terminal, which reduces the demand on international gates. Airlines can then add more flights or take advantage of arriving at less-congested secondary airports. With less idle time, aircraft remain in service longer and continue generating revenue. If the aircraft had to arrive at the international terminal, it would eventually need to be towed or taxied to the domestic terminal at a significant cost in the long-run. One carrier from Dublin flying regularly into New York's JFK airport, for example, spent about $800,000 per year in towing.
Preclearance also works well with other programmes that expedite travel, such as CBP's Global Entry. Global Entry participants complete a rigorous background check and interview to qualify for the programme. For those travellers, entering or confirming their biographic information at a Global Entry kiosk is all that's needed. Preclearance also works with similar trusted-traveller programmes such as the Dutch Privium, the Korean Smart Entry, NEXUS, UK Registered Traveller, and the Mexican Viajero Confiable programmes.
Preclearance builds strong international bonds. It generates robust cooperation between CBP and host governments throughout the world by encouraging partners to share information and resources, streamline travel and support economic development. The economic benefits are obvious and more immediately tangible while the security benefits are equally – if not more – vital. Preclearance is a critical tool to achieve our shared vision of continued growth for commercial aviation.
Biography
Randy Howe is the Director of Field Operations – Preclearance, for the U.S. Customs and Border Protection. He began his career in 1988 with the U.S. Immigration and Naturalization Service (INS) in San Diego, California. He held INS positions in Montreal and Toronto, Canada, and in Buffalo, N.Y. Later in his career, Randy served as CBP's Buffalo port director and then director of field operations. He also managed CBP's Immigration Advisory Program. In 2015, Randy became CBP's director of preclearance.