Gatwick vs Heathrow: Have your say!
To gauge airport industry opinion, International Airport Review is carrying out a snap poll to establish a preferred choice for an additional runway – Gatwick or Heathrow?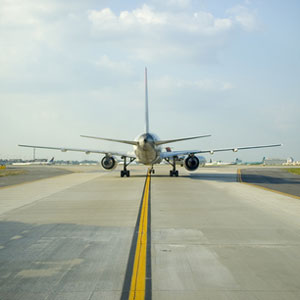 With the Airports Commission's final report favouring a third runway at Heathrow and data regarding that decision scrutinised by Gatwick, the debate as to where expansion should take place is set to continue. To gauge airport industry opinion, International Airport Review is carrying out a snap poll to establish a preferred choice for an additional runway – Gatwick or Heathrow?
To help decide, below are a few points that Gatwick and Heathrow have highlighted in favour of their campaign.
Expansion at Heathrow Airport
Heathrow Airport highlight's the importance of increasing capacity in order to maintain UK's position as Europe's most important aviation hub. The airport believes a 3,500m third runway and expansion will solve this problem and benefit the UK economy by an estimated £211bn providing 180,000 jobs.
According to Heathrow, the airport is better positioned to deliver jobs, more exports and business because of the existing community that exists to the west of London. It states '120 of the UK's top 300 company HQs are within a 15 mile radius of Heathrow, compared to just 16 within 15 miles of Gatwick.' In addition, Heathrow highlights its 15-year vision to transform its cargo facilities and double air cargo volumes.
Existing transport infrastructure will be upgraded in order to cope with demand and connect with planned and proposed rail projects such as Crossrail, HS2 and Southern and Western Rail Access.
On environment, the airport insists a third runway will be further west than previous proposals, which means that aircraft approaching over West London will be higher in the sky. By introducing steeper angles of descent the airport will cut noise even further for surrounding communities. It believes its expansion plans are achievable within air quality limits and states it has already cut emissions by 16 percent in the past 5 years.
According Heathrow, expansion will cost £15.6bn and be privately financed. It's estimated a surface access work around the airport will require a government contribution of £1.2bn.
Further information regarding plans for a third runway and expansion at Heathrow can be found here.
Expansion at Gatwick Airport
Gatwick has reacted strongly against the outcome of the Airports Commission Final Report pointing out in its opinion, key errors, omissions, and flaws which it believes effected the recommendation.
The airport believes London needs is two world class airports not just a new runway and insists passengers will  enjoy better service and lower fares as a result of greater competition in the industry.
According to the airport, a 3,000m second runway would cost £9bn and require no public funding. It suggests the new runway will be fully operational by 2025 and will connect Britain to as many international destinations as Heathrow.
Gatwick maintains it has good transport infrastructure in place to cope with demand and has direct rail connections to over 129 stations with this expected to increase to 175 by 2030 thanks to the planned Gatwick Gateway transport hub and rail station. The airport has also committed to improving local transport links to ensure local roads are no busier than they are today.
Gatwick believes any expansion would stay well within EU air quality limits and states the airport operates one of the cleanest aircraft fleets in Europe and is aiming for carbon neutral operations by 2040. It states 'Gatwick's location means that expansion is uniquely able to balance the economic growth we need with an environmental cost we can afford.'
A second runway would impact 36,000 people with noise compared to 683,000 people at Heathrow. The airport is introducing industry-leading initiatives to help minimise, mitigate and compensate any impact on local communities.
Further information regarding plans for a second runway at Gatwick can be found here.
Related topics
Related airports