Passenger Processing: How holistic management improves the seamless travel experience
Posted: 20 March 2015 | Sabrina Abdullah, Lecturer at IT University of Copenhagen
In research based upon field study and interviews undertaken at airports in Europe and the Middle East, Sabrina Abdullah, Lecturer at IT University of Copenhagen proposes new ways of managing and operating modern airports to enhance IT governance, knowledge creation and the passenger experience…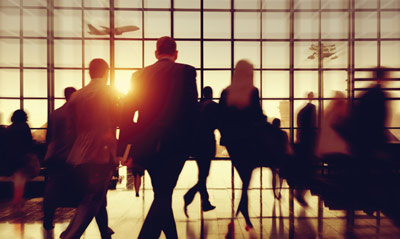 The aviation industry has experienced soaring passenger traffic in the last few decades and airport operators and industry bodies have developed dramatically in order to accommodate the growing volume. The airport environment is loaded with complexities that have to be dealt with on a daily basis. Managing all these complexities is a serious challenge, in terms of safety and security, human resources, physical assets and real estate considerations among many other issues, as there is no room for delays or errors, as illustrated in a recent SITA paper.
'Smart Airports'
A recent study conducted at the IT University of Copenhagen has focused on the 'Smart Airport' concept; seeing that the eco-system comprises enormous amounts of technicality and know-how that are heavily interconnected. The entire aviation industry is entering a new era of digitisation, forcing practitioners to change traditional working methods into modern practices. In accordance with numerous articles the study was mainly conceived from three angles. First was from a technology perspective, supported by common use/shared services collaboration within the airport domain. Secondly, it looked at the challenge from a business perspective, in terms of increasing revenues by optimising customer services, continued business model development, and substantial operational cost savings, hence more budget space for fuelling innovation projects. Lastly, from a traveller's point of view, it looked at providing necessary information throughout the end to end passenger journey, with the intention of achieving a convenient and seamless travel experience.
The term 'Smart Airport' is applied by numerous noticeable vendors that have been and still are operating in this field for some time, and the term 'Smart Airport' has been described differently from one vendor to another. However, an academic definition is yet to be established. For this reason I took up the challenge by defining the concept from an academic perspective as:
The concept is simply about attempting to balance creativity with analytics in today's data driven world, and how a corporation as large as the airport industry, is going about getting deeper collaboration across its businesses to deliver an enhanced customer experience and greater value.
The study was focused on how to adapt novel thinking in terms of conceiving and integrating 'business' and 'technology' as one entity and not separate aspects of airport operations. In order to be able to detect and manage the addressed issues, an academic matrix was selected. The matrix has been developed by Ross & Weil from MIT Sloan Management3. It is a recognised framework among academics and to a much lesser degree among today's practitioners, and is named 'IT Governance on One Page' (Figure 1).
The matrix consists of five key IT governance decisions and several governance archetypes. Depending on the input of the managers, the matrix will display either a centralised, hybrid or decentralised governance structure. This simple framework can be utilised as a valuable exercise for organisations, seeing that it optimises IT governance (ITG) in practice and enhances the communication within the corporation about ITG. However, to obtain efficiency by this tool it is important to identify where (archetypes) and by whom (decision domain) various IT related decisions are taken within the organisation.
Moreover, the outcome would be measured towards the organisation's business strategy and reveal if the present ITG is the most appropriate. As an analogy, one can argue that ITG in a company resembles the cockpit in an aircraft, the senior managers and executives are the pilots on board and employees are the travellers. From this place everything is controlled, decided, navigated and communicated.
The importance of IT governance
Subsequently, one can question why ITG is significant for seamless travel and passenger experience now more than ever? Well, from a traveller's perspective one couldn't care less on what platform systems operate on, where, how and by whom. Passengers' utmost priority is that they are updated with all relevant changes related to their journey and as a result, evade stress and make it on time for their flight. One could also argue that the evolution of technology and trends have urged several industries to rethink their practices, seeing that technology has been recognised as a game changer for several industries, including aviation2.
To avoid disappointed and unhappy travellers, airport management has to make sure that decision rights and overall processes are shared and assigned to the right staff. A well designed decision making structure along with process alignment must also be formally communicated. This will facilitate seamless processes that will influence travellers in a positive way. In order to obtain good practices for coming ITG, management requires profound insights of daily activities and know-how prior to any recommendation for any 'ideal' ITG for aviation use.
Airports are distinct entities that are measured on performance and profit, this means they are not very different from traditional companies – chief executives, board members and shareholders closely monitor revenue and capacity growth as well as operational costs. The study engaged roughly 10 airport operators (main hubs) in order to understand the challenges aviation encounters on a daily basis, with the aim of getting closer to shape and capture the ideal ITG structure. The participating airports were very diverse in their conditions, meaning that some were in transition to 'Smart Airport' status and others were 'done' implementing the components of concept.
The results of the survey did indeed disclose evident diversity between the ones that have implemented the concept, and the ones that are undergoing the process. The outcome revealed to a certain degree two distinct patterns. Firstly, airports that have not yet implemented 'Smart Airport' components or are in transition, have a very centralised decision making layout (decisions taken by top management) and decentralised IT architecture (multiple platforms and infrastructures), marked as red crosses on Figure 1. Whereas, airports embracing the 'Smart Airport' ideology have in most cases decentralised decision making structures (decision taken locally) and centralised IT architecture (shared platform/common use), marked as green crosses.
It is worth mentioning that the concept advocates for 'one version of the truth', user-friendliness, operational excellence and proactivity in terms of introducing new business models to meet future demands. Additionally, some of the contributors did experience cost reduction in relation to operation and maintenance budgets, due to shared expenses by all involved stakeholders. Hence, revenue will eventually be recorded in the long term, as more focus is navigated towards business and innovation rather than on operations and maintenance.
Individual requirements
However, it is hard to suggest an ideal ITG for 'Smart Airports'. Scholars' advice is to learn from the efforts of others. Scholars also suggest that effectiveness is obtained through organisational structure and strategic objectives. The 'Smart Airport' concept is in the preliminary phase and there is much to learn prior to any qualified judgment on an ideal design. Suppose managers follow scholars' advice in order to approach the ideal ITG. One way of execution is through knowledge creation. Eminent Japanese professors Ikujiro Nonaka and Hirotaka Takeuchi4 define organisational 'knowledge creation' as: "the capacity of the company as a whole to create new knowledge, disseminate it throughout the organisation and embody it in its products, services and systems." Nonaka suggests knowledge creation within an organisation is vital due to market diversities, technology vast velocity and expansion as well as market competition.
Additionally, Nonaka5 argues that in order to become innovative, it is important to become knowledgeable (fundamental asset). However, being knowledgeable is not sufficient in today's market conditions – being adaptable is equally important. If an airport operator can orchestrate knowledgeability and adaptability then the company would achieve a competitive edge in comparison with its counterparts. ITG effectiveness and success are based upon in-depth knowledge of the working environment; hence one should not undervalue the employees' skills and experience as their individual knowledge can add value to the company's knowledge as a whole. As the saying goes: 'experience is the best teacher'.
I would like to conclude this article by stating the importance of cross collaboration management among aviation bodies aiming to deliver a unique passenger experience. However, to make it a reality, managers must accept and understand that 'business as usual' is not applicable any longer, seeing that the market surrounding us, is changing with high speed – thanks to modern technology. We must acknowledge that human resources possess scarce value that should be unfolded and compiled into e.g. new business models. In the end of the day airports resemble regular companies: they suffer from bad performance and flourish on excellent revenues.
Finally, if you suspect your company is embracing a vague ITG, I invite you to utilise the matrix above and discover your current 'look' – try not to be too disturbed by the results. Better safe than sorry.
References
Abdullah, S (2014). Collaboration and Decision making. Unpublished Master Thesis.
SITA (2014). Towards 2020 and beyond. Available from: sita.aero/sectors/airports/intelligent-airport, Accessed 20-4-2014.
Weil, P, Ross, JW (2004). IT Governance on One Page. Cambridge, Massachusetts. MIT Sloan Management.
Nonaka, I & Takeuchi, H (1995). The knowledge-creating company. New York: Oxford University
Nonaka, I (1991). The Knowledge- Creating Company. Harvard Business Review, 69(6), pp. 96-104.
Biography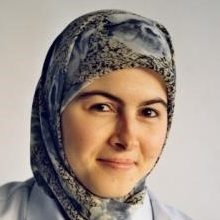 Sabrina Abdullah is a Lecturer and Assistant Lecturer at De Montfort University and IT University of Copenhagen within Management, Strategy and Technology. She has more than 18 years of working experience in the latest seamless travel assessment and business model innovations for TAV Holding in Turkey and was a speaker at the Airport IT&T Conference 2014. She has a Master of Science (E-business) from IT University and the Copenhagen Business School, and a Bachelor degree (Business Administration) from De Montfort University, Leicester.