Flying to the future of aircraft
Jane Ashton is Director of Sustainability at easyJet. In this article she discusses easyJet's net zero roadmap, the airline's ambition to be flying on hydrogen-powered aircraft, and the steps easyJet has taken to support the important development of a wider hydrogen ecosystem.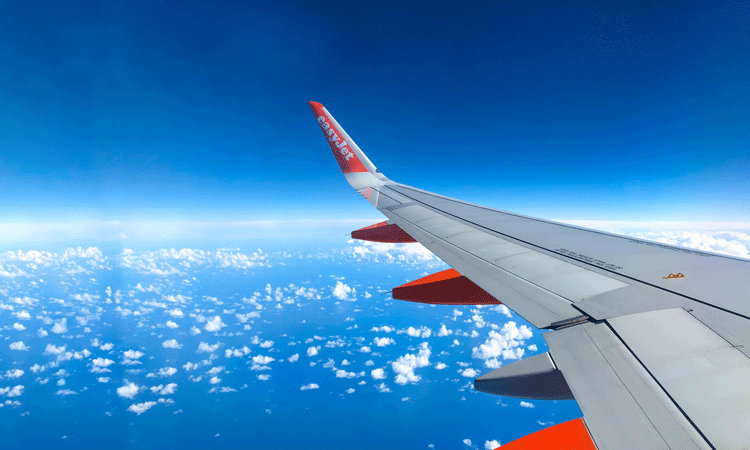 In September 2022, easyJet published an ambitious roadmap, outlining how we can credibly achieve net zero carbon emissions by 2050. This follows our commitment to the UN-backed Race to Zero last year.
Our net zero roadmap sets out how we can achieve a 78% reduction of carbon emissions per passenger kilometre by 2050 (vs 2019) and doing so with a range of measures, including employing zero carbon emission technologies such as hydrogen. We expect residual emissions to be addressed by carbon removal technology, delivering overall net zero. Our ultimate ambition is to achieve zero carbon emission flying across our entire fleet.
Alongside the ultimate transition to zero carbon emission technology, our roadmap features a combination of fleet renewal, operational efficiencies, airspace modernisation, sustainable aviation fuel and carbon removal technology. At easyJet, we have long been focused on reducing our environmental impact, and since 2000, have already reduced our carbon emissions per passenger per kilometre by one-third.
An evolving roadmap
easyJet's net zero roadmap is aligned with the Science-Based Targets initiative's (SBTi) pathway for aviation. We were the first low-cost carrier worldwide to announce an interim target of a 35% carbon emissions intensity reduction by 2035, which has been validated by the SBTi. Our roadmap is based on today's knowledge and technological outlook; over time individual elements may need to be adjusted and scaled up or down, in line with future developments.
For easyJet as a short-haul airline, zero carbon emission fuel such as hydrogen will play a key role in our roadmap and we are working with partners across the industry, including Airbus, Rolls-Royce, GKN Aerospace and Cranfield Aerospace Solutions, on several dedicated projects to accelerate the development of zero carbon emission aircraft technology. This is a cross-industry effort and as a significant European airline, easyJet not only provides the airline and customer perspective to our partners, but also demonstrates to aircraft manufacturers that there is airline demand for zero carbon emission aircraft.
Together with Rolls-Royce, we are pioneering the development of hydrogen combustion engine technology, capable among others of powering an easyJet sized aircraft in the future. We're making a multi-million-pound investment into this, and we're thrilled to announce that our partnership has already achieved a world-first – by successfully running a modern aero engine on hydrogen. We were also the first airline to support Airbus' ZEROe programme to develop world's first zero‑emission commercial aircraft.
The future of hydrogen
However, to be prepared for the arrival of hydrogen aircraft, we also need the hydrogen refuelling infrastructure on the ground to be in place, as part of a wider hydrogen ecosystem. This is why we became one of the founding members of Hydrogen South West; an initiative that aims to develop the production, transport, storage and usage of hydrogen across many sectors.
South West England is home to a significant aerospace and aviation cluster providing around 100,000 jobs. easyJet has a major presence in the region at Bristol Airport and has worked with partners to form Hydrogen South West, a new business-led consortium that aims to accelerate the production, transportation and use of hydrogen. We are working alongside Airbus, GKN Aerospace, Bristol Airport and six other major companies from other sectors, supported by the region's leading universities and the UK's National Composite Centre, to develop a hydrogen ecosystem.
The path to operating short-haul hydrogen flights starts with ground equipment trials, to develop operational and safety standards around the use of hydrogen in the airside environment and gaining a better understanding of how hydrogen can be used at an airport. We plan to use new or retrofitted ground equipment at Bristol Airport, carrying out operational trials on easyJet aircraft turnarounds and working alongside the Department for Transport and Civil Aviation Authority. Alongside this, we're working in partnership with Airbus and EDF Hynamics to assess Bristol Airport in becoming a 'hydrogen hub', covering local and global hydrogen supply chains, forecasting future hydrogen powered aircraft traffic, and exploring how a hydrogen supply at Bristol Airport could also power other forms of transport, such as HGVs and other heavy vehicles.

Jane Ashton is responsible for developing and implementing sustainability and ESG strategy across the easyJet airline and works alongside the easyJet holidays team on their sustainability activities. She joined easyJet early in 2020 from TUI, where she had been leading sustainability at the company for over 15 years. Jane is a trustee of the Travel Foundation and a Board Member of the UN-backed Global Sustainable Tourism Council. She holds a bachelor's degree from Bristol University; a post-graduate degree in Sustainable Business from Cambridge University Programme for Industry and received an honorary doctorate from Bedfordshire University in 2018 for services to tourism. She is a fellow of the Institute of Environmental Management and Assessment (IEMA).