Talking growth of Kyrgyzstan's airports with Meerim Alimbekova
At the ROUTES Asia conference in Chiang Mai, Thailand, International Airport Review Editor Holly Miles caught up with Meerim Alimbekova, Commercial Director of Manas International Airport. Manas International Airport is a holding company, which manages all airports in Kyrgyzstan. There are 11 of them, five of which have international status.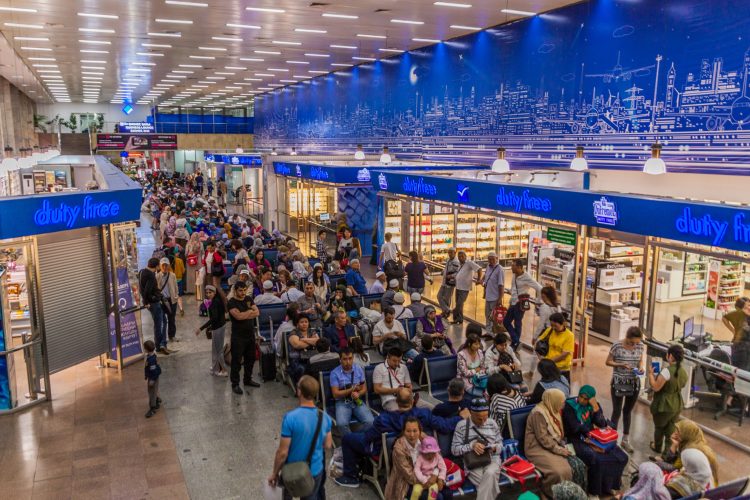 How is the recovery of your airport going, post pandemic?
All of our airports are recovering very well. In comparison to 2019, we're seeing 25% growth from passenger flights. We are also reporting good growth of cargo flights and we're expecting this trend to continue.
We are also expanding routes from our two main airports, the first of which is Manas Airport, in our capital city, Bishek. The second is Osh International Airport.
What are your growth ambitions?
We are looking at not only existing markets, but new, and perhaps unusual routes for us, such as the Gulf and China and also maybe India.
As an emerging market, what are your challenges?
Being an emerging market brings us both challenges and opportunities.
An opportunity which has presented itself from the post-COVID period, is opening in new markets and actually the possibility of re-opening in markets. Historically, there were stable market routes which most airports kept to, but now there is a momentum in the industry to open new routes. Kyrgyzstan in general, and in particular our two main airports, Manas and Osh, see growing their routes for other airports as a great positive.  
We are seeing lot of requests from countries who have never have dealt with our country before. I believe it's because of the flexibility of Kyrgyzstan. I strongly believe our strong recovery is due to the flexibility and adaptability of our airports. Our airports continued to work 24/7 and never closed throughout the pandemic and under restrictions in the time that followed. Despite operational restrictions, and a lot of challenges with people, with equipment, we continually strived to operate at a fast, efficient level.
We've developed relationships with international airlines, offering charter flights. These airlines have had the opportunity to see that our airports operate well, that we are stable and that we are professionals. They started their routes in charter, basic routes, and now they're considering some scheduled flights with us.
The challenge is to deliver to the world where we are, as an emerging market. Our challenge is to educate the world, to put Kyrgyzstan on the map and show everything it has to offer. The world needs to know what Kyrgyzstan can offer to airlines and the international market.
Do you have any exciting developments that you can tell us about?
We have a lot of opportunities which we are excited for. For instance, previously, we never had routes from India to Bishkek, and Bishkek to India. Now, our local company has opened scheduled flights from Bishkek to Delhi and is planning to expand the route to other cities in India. In addition, Indian Airlines are very interested in opening new flights from Indian cities to Bishkek, and Osh, also.
We are also excited about the potential in cargo flights, especially following on from the pandemic, that are opened for new airlines in Kyrgyzstan.
There's also interest from a lot of Chinese airlines, even domestic airlines, to open routes to Bishkek, and Osh, as well. I think this is due to the reopening of Kyrgyzstan as a travel destination. We have a new vision of how to develop tourism with aviation, introducing many people and airlines to Kyrgyzstan. Our touristic airport in Kyrgyzstan is Issyk-Kul International Airport, which is seeing increased interest.
We are excited for the opening of the Bishkek-Abu Dhabi route this year. We have just signed the contract for this. We are planning to operate flights three times per week from Abu Dhabi to Bishkek, from Bishkek to Abu Dhabi, and also from Osh to Abu Dhabi and Abu Dhabi to Osh.