Miami International Airport celebrates its busiest ever year
MIA Airport kicked off the new year with a new passenger record and title: the busiest airport in Florida.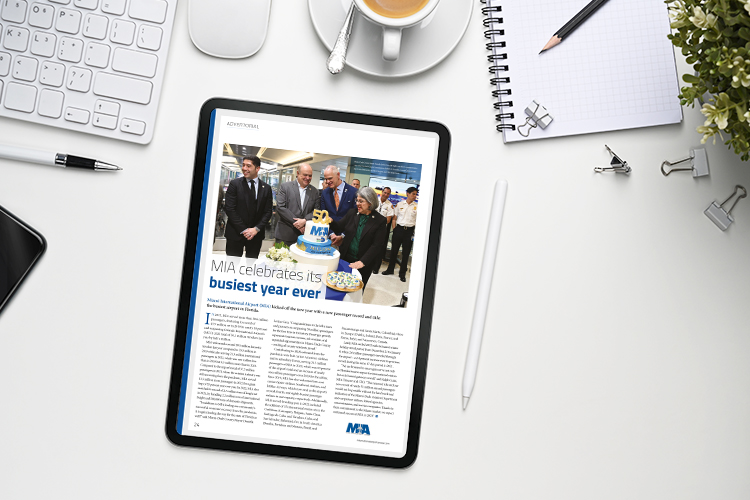 In 2022, MIA served more than 50.6 million passengers, shattering its record of 45.9 million set in 2019 by nearly 10 percent and surpassing Orlando International Airport's (MCO) 2022 total of 50.1 million travelers last year by half a million.
MIA welcomed a record 29.3 million domestic travelers last year compared to 23.5 million in 2019 while also serving 21.3 million international passengers in 2022, which was one million less than in 2019 but 8.3 million more than in 2021. Compared to the airport's total of 37.3 million passengers in 2021, when the aviation industry was still recovering from the pandemic, MIA served 13.3 million more passengers in 2022 for a giant leap of 35 percent year over year. In 2022, MIA also matched its record of 2.7 million tons of freight set in 2021, by handling 2.2 million tons of international freight and 500,000 tons of domestic shipments.