Hong Kong International: More than an airport
Posted: 31 January 2014 | Cissy Chan Ching-sze, Executive Director – Commercial, Airport Authority Hong Kong | 1 comment
Over the past two decades, HKIA has earned its coveted reputation by turning an island into a world-class destination. Cissy Chan Ching-sze, explains what makes it so unique…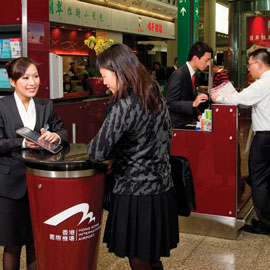 Hong Kong International Airport (HKIA) is ideally geographically located just five hours' flying time from half of the world's population, making it one of the busiest airports on the planet. During the first half of 2013, 28.9 million travellers passed through HKIA – which demonstrates a year-on-year growth of 4.7%. Secondly, the entire airport community of 65,000 members are dedicated to delivering our diverse passengers the best possible experience during their visit – whether through unique dining experiences, luxury shopping opportunities or providing exceptional customer care.
Delicious dining experiences
Food is an intrinsic part of Hong Kong's culture and HKIA embraces this with its wide selection of quality and innovative dining options. More than 80 culinary outlets can be found inside Terminals 1 and 2 – with cuisines from all over the world. Passengers can either grab a tasty bite from the extensive food court or enjoy fine dining in one of the airport's sit-down restaurants. Dinner with a live band under the sunset of a magnificent airport view in Café Deco makes transit a pleasant wait! HKIA now has five Michelin-award-winning restaurants including Crystal Jade La Mian Xiao Long Bao, Hung's Delicacies, Maxim's Jade Garden, Tasty Congee & Noodle Wantun Shop and Thai Chiu, servingauthentic Asian and Chinese cuisines made from fresh, quality produce.
Passengers can learn about Hong Kong's food culture through the airport's famous Hong Kongese café; perhaps the first fusion cuisine in Hong Kong. Tsui Wah Restaurant, located in the departures check-in hall, truly speaks for this culture with signature dishes from a crispy bun served with sweet condensed milk to a dish of pan-fried noodles with a cup of Yingyang – a beverage of half coffee and half Hong Kong-style milk tea.
To give transit passengers that caffeine hit, HKIA fosters a coffee culture with 17 specialty coffee shops. In addition, some restaurants also have special brews to suit different tastes. The airport's coffee range spans from the aroma of the world-famous Starbucks, espressemente illy and agnes b to Singaporean kopi in Chen Fu Ji to Italian coffee in Grappa's Ristorante. The most recent addition is Le Grand Pokka Café; a Japanese restaurant chain which serves specialty coffee blends such as Blue Mountain and Hawaii Kona Fancy. And to cater for passengers who fly in late at night or early in the morning, seven of HKIA's restaurants and cafés even serve around the clock.
Exclusive shopping
Duty free shopping is no doubt one of the most popular pastimes in any airport. HKIA is no exception, with a wide and exciting range of shopping options which allow visitors to take a little piece of Hong Kong home with them.
For example, the airport's Disney Store offers unique Hong Kong Disneyland merchandise; there is a design gallery featuring works of both established and up-and-coming local designers; unique clothing chain Shanghai Tang, which epitomises Hong Kong's east-meets-west culture; and of course famous local fashion chains such as Giordano and G2000.
HKIA provides a slice of luxury for its passengers. Some passengers even check in early just to have time to enjoy all that the airport has to offer. With around 40 luxury shops in the East and West Hall, the airport provides an easy and pleasant one-stop shopping experience. Offering designer fashion, leather bags and accessories, jewellery, watches, eyewear and lingerie, HKIA has one of the world's best luxury brand selections.
Most importantly, stores at HKIA are committed to the 'Downtown Pricing Program' which ensures that passengers never pay more than they would in Downtown Hong Kong.
Entertainment
HKIA is more than an airport. We have a unique range of world-class entertainment selections, which particularly appeal to family travellers. For those visiting with young children, the Dream Come True Education Park provides a platform to experience occupations such as airport police officers, firemen, doctors, pilots, etc. Decorated as real paved streets and buildings, children can spend a whole day gaining a taste of their desired profession in this little community – it's a fun and educational experience.
The UA IMAX @Airport provides an immersive cinematic experience. Opened in July 2012, the theatre features the largest IMAX giant screen in Hong Kong and can accommodate an audience of up to 350 people.
Hong Kong's culture is as rich and diverse as our plethora of visitors. With a total of six exhibitions landside and airside, passengers can learn more about the history and people of Hong Kong, the truths behind Oriental medicine and Chinese tea as well as the heritage of Cantonese Opera. Most recently the airport launched the 'New [email protected]' exhibition, which recreates six historical Hong Kong buildings in miniature models and through photos.
And for those who love a party, The Lan Kwai Fong Bar, presented by Duty Free Shoppers, is not to be missed. In an airport first, guests are offered a complimentary cocktail, created by a dedicated and talented mixologist in a setting reminiscent of Hong Kong's famous party district. So even if passengers are only in transit, they can still experience all that Hong Kong nightlife has to offer!
Stay comfortably connected
In today's mobile society, it is important to stay connected wherever you are. Wi-Fi service is available at most seated and public areas within HKIA. The airport has over 200 charging points and 50 free internet workstations. Over 12,000 spacious and comfy seats are also located around the airport for passengers to sit down in a relaxed environment to send business emails, make a few phone calls or simply to update their status on social media.
If passengers require any further assistants at the airport, HKIA's Customer Service Officers and Airport Ambassadors can be found at strategic locations throughout the terminals.
With all the shopping, dining and entertainment delights HKIA has to offer, our passengers never need to worry about how to kill time before their flight. The question is really which brand to buy, which restaurant to try and which entertainment experience to indulge in.
We wish our passengers a very enjoyable time in our world class airport and endeavour to ensure they leave with a fond memory of Hong Kong.
About the author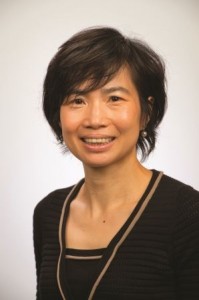 Cissy Chan Ching-sze was appointed Executive Director, Commercial of Airport Authority in September 2012. She is responsible for the commercial development at HKIA by devising and implementing strategies for the airport's commercial portfolio spanning retail, advertising, aviation logistics and airport property. Ms Chan has gained substantial management and commercial experience in multinational companies prior to joining the Authority.
Related topics
Related airports
Related organisations