The rise of multi-remote towers
Digital remote towers help to leverage shared assets, improve efficiency, and enable new concepts of operations. Regina Bruzek, Frequentis' Remote Tower Expert and Rainer Kaufhold, Research and Development Expert at DFS Deutsche Flugsicherung, talk to International Airport Review about the latest validation results, future scenarios and operational excellence.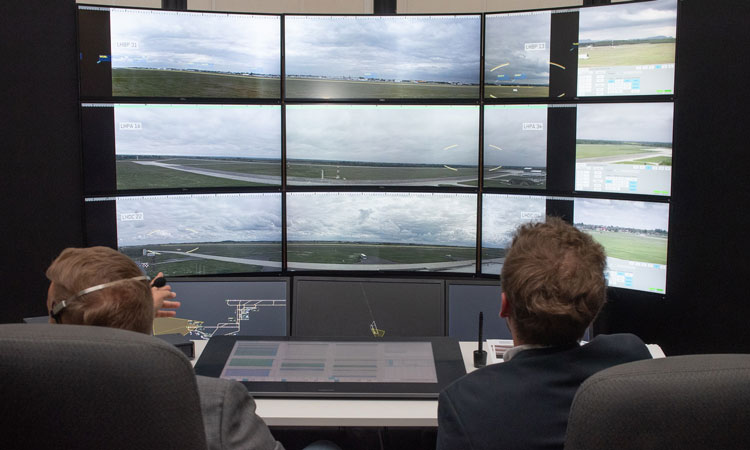 Passive shadow operations at HungaroControl
How can I picture a multiple remote tower working position?
Regina Bruzek:  Multiple airport operation is targeted towards airports with lower traffic numbers. In a multiple remote tower set-up, one Air Traffic Control Officer (ATCO) is in charge of two or more airports simultaneously. The working position includes an arrangement of several stacked rows of screens for a panoramic view. A pan‑tilt‑zoom camera replaces conventional binoculars with additional zoom settings, while hotspot cameras provide supplementary views on runway, taxiways, and apron. Surveillance and flight data information with planning strips for each airport complete the multiple position set-up. Although the working position supports assistance on-demand, one single ATCO will be managing all airports assigned to the physical working position during regular operation. The concept was developed in iterations involving several human factor teams, and assessments were conducted throughout the entire design process.