Issue 2's In-Depth Focus on Artificial Intelligence
This month's In-Depth Focus explores how airports are using artificial intelligence to monitor social distancing; predict passenger flows in order to mobilise airport staff; and provide passengers with up-to-date information via a voice and chat bot.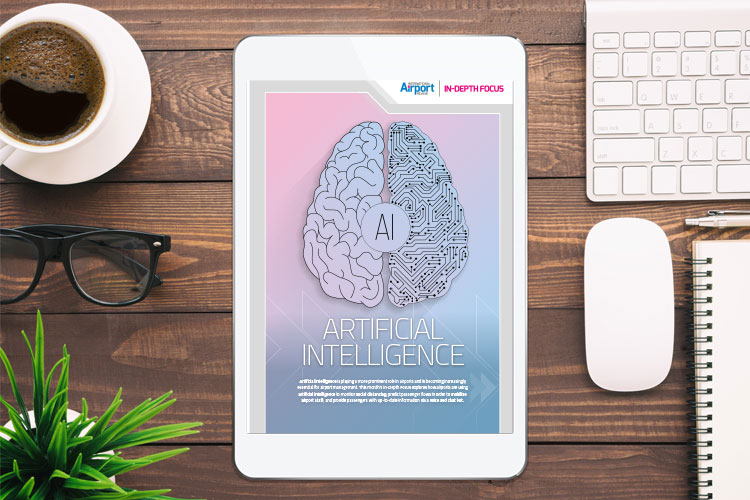 Artificial intelligence is playing a more prominent role in airports and is becoming increasingly essential for airport management and optimising terminal resources. 
Introducing Clyde – the voice and chat bot
Fraser Ralston, Group Head of Digital at AGS Airports, explains how Clyde uses artificial intelligence to understand passengers' questions and to provide answers, as well as how 'he' is furthering the AGS digital passenger experience agenda.
Using big data and AI to inform airport management strategies
Marc Houalla, Deputy Executive Director of Groupe ADP and Managing Director of Paris‑Charles De Gaulle Airport, argues that big data and artificial intelligence is becoming increasingly essential for airport management and takes an in-depth look at how it benefitted operations within his own airport.
Preparing JFK's T4 for the new normal of air travel
Roel Huinink, President and CEO of JFKIAT, speaks to International Airport Review

about how the airport has integrated camera-enabled

technology into their airport operations, which provides real-time alerts on social distancing and indicates where resources and staff are best deployed.