Issue 6's Guide To… Airport Apps
Alongside offering passengers the ability to forward plan, check in, schedule parking and even purchase duty-free items before they arrive at the airport, airport apps have been forced to evolve to help restore passenger confidence in air travel. Articles in this Guide To explore how airports are using apps to improve airport operations, as well as the overall digital passenger experience.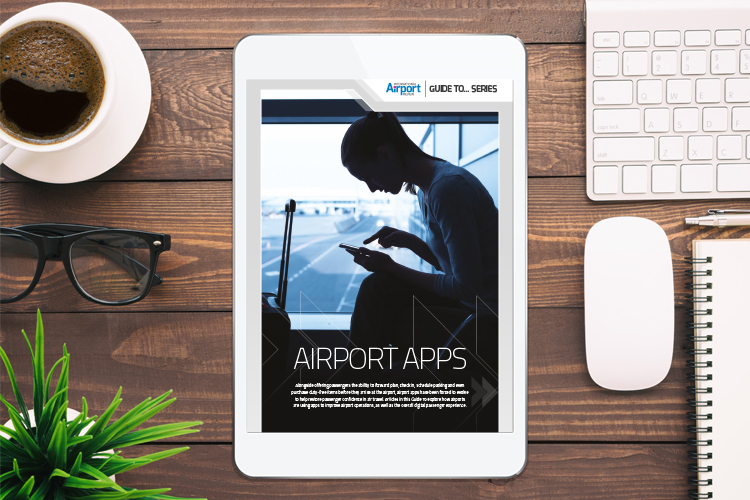 As the world turns more digital and mobile usage increases, airports are using this opportunity to provide services, give information and improve the digital airport experience through airport apps. This month we hear from two airports and ACI World on their new developments in mobile app technology.
An app to help restore passenger confidence in air travel
ACI has launched a new Airport Health Measures Portal, which will enable passengers to access all of the information that they need online or via an app. This free tool will aid the recovery of the aviation industry says Nina Brooks, Vice President of Security, Facilitation and Innovation at Airports Council International (ACI) World.
The sky is the limit when creating a world-class digital passenger experience
A few years in the making, the smartphone app introduced at Glasgow and Aberdeen Airports has been updated to include new functionalities and COVID-19 updates. Fraser Ralston, Group Head of Digital at AGS Airports Ltd., explains how the app is helping them to improve their digital passenger experience.
New Airport Community App is well received
The Airport Community App introduced by Manchester Airports Group has been rolled out across all three of its airports. Nena Adrienne, Performance and Insights Manager at Manchester Airport, and Monika Simonaityte, Air Traffic Management (ATM) Strategy and Deployment Manager at London Stansted Airport, discuss the success of the app and how it has improved airport operations