The A380 at Frankfurt Airport
Posted: 4 February 2008 | René Steinhaus, Senior Sales Manager, Fraport AG | No comments yet
We quiz René Steinhaus, Senior Sales Manager at Fraport AG about the Airbus A380 at Frankfurt Airport…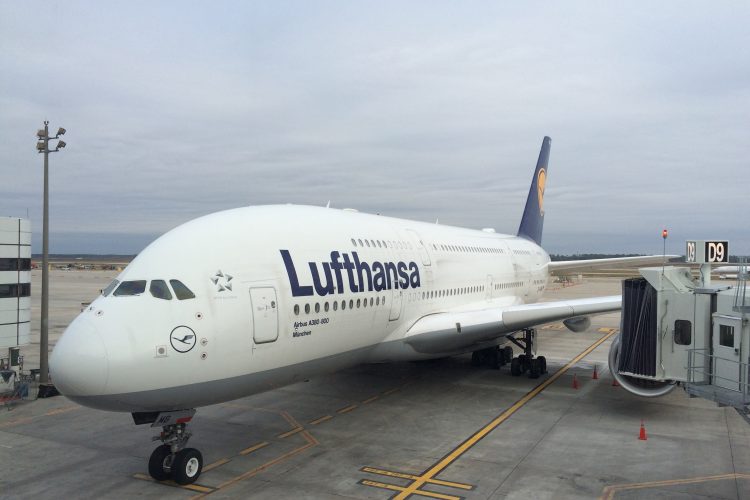 Q: Frankfurt will be one of the first airports in the world to be served regularly by the A380. What has this meant to you in terms of preparations?
We will have fifteen home-based A380s with Lufthansa and some more airlines are expected to operate the A380 into FRA, so we knew that there would be several flights per day and not just one or two. Operations are expected to increase in the early years. We knew from an early stage that we would have to start preparations. As you know, Frankfurt Airport was not initially a code F airport already, so we had to plan and prepare very early. The airport was ready in 2005 and while many other airports could not handle the A380 at that time, we were in a position to accept the aircraft. We had an 'Upper Deck Bridge' at this time and we were well prepared for the complete operation on the ground . In the case of regular A380 operations, we knew that Lufthansa originally planned to operate from Frankfurt in 2007. We therefore decided to prepare very early to be ready. Another aspect of our preparations involved Airbus themselves inviting us to join different working groups to help with the changes at a very early stage of the project. This was a unique point, as the aircraft deliverer was working with the airports to co-develop concepts on how to handle this aircraft.
Q: In terms of passenger handling, how does the A380 differ from the Boeing 747?
In some areas it's similar, for example, the shape on the ground and the ground handling equipment used. Essentially though, the A380 is two aircraft in one (one on top of the other) – and for us at Frankfurt it is treated as such. For passenger boarding and de-boarding we have an upper deck bridge on every stand. Caterers and cleaners will also treat the A380 as two separate aircraft. We designed bigger waiting areas in both Terminals. In some terminal areas like the new Pier CD, we provide two levels for passengers to separate the premium passengers as you can do in the A380. They board the plane directly from the lounge. This will be a new travel experience for our customers. In Terminal 2 the stands are also prepared for the bigger A380-900. We expect this version in about 10 years. You know some airlines call the 800 the "Mini". Some stands are prepared for the 900 but not every stand can take them.
Q: What plans have been actioned to speed up passenger processing?
As a hub airport, it is not that much of a problem for us because we have very high peaks. If you have a few A380s in an area, smaller aircraft will have to be re-allocated so the total peak in this area is not that much higher than usual. Frankfurt is designed to handle high peaks, so from baggage handling and all other operational aspects, we are prepared. We are also lucky because we are a transfer hub, therefore we do not need larger baggage belts in arrivals as 54% of passengers will connect to other destinations. In March 2008 there's the inauguration of our new hall C extension at Terminal 1. This will grow our check-in capacity. We have some new baggage belts in this new hall, as well as in Terminal two and they are big enough to handle the A380 passengers arriving. Boarding was one of the most interesting items. At FRA passengers will board via three jet bridges to both decks of the A380 to provide fast passenger flow. For us it's a question of minimum connecting time. You know de-boarding a plane is the most stressful part of the flight. Especially if you have to connect to another flight. In FRA we "open one door more" to calm down this pressure.
Q: The docking positions for smaller narrow bodied aircraft are being closed to make room for the A380. Is this going to cause you any problems?
These are a few stands for Code D sized aircraft. All successors are bigger Code E sized aircraft, so they lose these stands "naturally." Of course we need new stands and we are working on projects like the planned concourse A0 and the FRA airport expansion programme.
Q: Have you had to purchase new equipment to handle the A380 specifically?
Yes we have. At Frankfurt we have our own handling division and they must decide what equipment is necessary. In the case of the A380 they decided to order towbar-less tow trucks because of the long distance to the A380 maintenance hangar and long-term parking stands. The bigger trucks are more powerful and allow us to tow the aircraft at higher speeds. This means we can maintain the traffic flow on the taxiways, whereas with a towbar you can only travel at up to 7km per hour so you are delaying the traffic. The decision to order this equipment was based on long-term operations. The airlines will also talk to the catering companies regarding upper deck catering trucks. We have tried to keep the new equipment to a minimum and what we have purchased can also be used for other aircraft. The other thing we are looking at is a car for people with reduced mobility. We have to be able to cater for everyone to a very high standard.
Q: Have many local jobs been created as a result of the preparations at Fraport?
Lufthansa have released some figures saying that one A380 based at Frankfurt will create 400 new jobs. So yes, every rise in capacity has an impact on new jobs. A lot of growth will come from the A380s here and we are well prepared to serve the customers at the high level they expect at FRA.
About the author
René Steinhaus (aeronautical engineer from the Technical University of Berlin) is Senior Sales Manager at Fraport AG. He was responsible for all A380 preparations of Frankfurt Airport, comprising operational readiness and infrastructure measures.
He was manager in charge of the first A380 airport test in Frankfurt (October 2005) and for the Fraport part of the Route Proving in March 2007.
Additionally he was in charge of several subprojects (e.g. EU security rules for liquids, FIFA-World Championship 2006 and hub-infrastructure strategy at FRA)
From 2001 to 2003 he worked as head of the aviation/non-aviation department within the tender and building consortium for the New Berlin Brandenburg International Airport.
1991 he started in aviation as dispatcher at the german air force and as ramp agent at the Berlin Airports. Former positions at Fraport: slot manager and deputy head department capacity and resources.