Remote ATC towers and the changing airport landscape
RC Raman, Manager of Airport Safety and Operations at ACI World, provides an overview on the evolution of remote digital towers.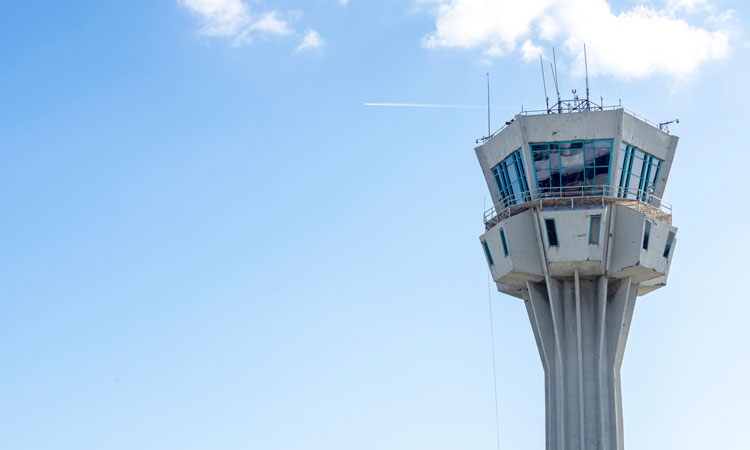 For decades, traditional control towers have controlled aerodrome traffic on site at the airport.
In the last few years however, remote digital towers (RDT), which enable the provision of aerodrome control services from a remote facility, have been implemented around the world.
For instance, Scandinavian Mountains Airport in Dalarna, Sweden, was the world's first new airport (2019) to be built without a traditional tower, signalling the beginning of a new era for air traffic control. This trend is also being considered by larger airports as an option for a second air traffic control tower – for instance, at London City Airport.
Improvements in high-definition digital surveillance technology, sensors, data transmission links, data-processing systems, situation displays and cyber-resilience will undoubtedly see the industry increasingly moving towards RDTs.
In fact, it will not be a surprise if today's on-site control towers one day became viewing attractions for passengers and tourists alike.
Airports and air navigation service providers (ANSPs) are considering the possibilities, aided by the introduction of ICAO's PANS ATM amendments, stating that "visual observation shall be achieved through direct out-of-the-window observation, or through indirect observation utilising a visual surveillance system which is specifically approved for the purpose by the appropriate ATS authority".
ICAO's Global Air Navigation Plan encourages states to implement RDTs where there is a positive business case with operational benefits.
Indeed, there are many benefits to RDTs. They occupy a smaller footprint, cost less, are technically highly effective and could be more resilient and secure in comparison to a conventional control tower.
In addition, they can provide aerodrome control services of more than one aerodrome, where dedicated and/or local air traffic services are considered neither sustainable nor cost-effective.
RDTs are changing the airport landscape and changing the face of air traffic management
Small and hitherto uncontrolled aerodromes can have enhanced safety nets, with the provision of aerodrome control services from a remote location.
With the need for airport business continuity in cases of disruption, RDTs can act as a contingency tower to maintain aerodrome control operation in case the main tower must be evacuated.
In addition, by providing a digital feed of the aerodrome controller's view to airport operations control centres, RDTs can also enhance the situational awareness of airport stakeholders in collaborative decision making and in responding to emergency situations.
Other benefits include usage for stand planning, airfield security and Airfield Fire Service.
We see innovation in technology as a driving force for change, as seen with the introduction of competition for tower services, made available by technological revolutions that have reduced the need for large-scale ground-based infrastructure and expensive equipment.
Ultimately, there will only be as much usable capacity in the sky as there is on the ground – and vice versa.
As airports and the aviation industry seek to attract and invest in tomorrow's workforce, we will need to consider the new skills needed to fill the large demand for air traffic control jobs. In addition, the increased transition to RDTs may require staff to relocate to centralised control facilities. 
RDTs are changing the airport landscape and changing the face of air traffic management.
ACI and airports look forward to collaborating with ANSPs and regulators to move the industry forward as we cater to the exponential growth of air service demand.
Biography
RC Raman is the Manager of Airport Safety and Operations at ACI World, with over 21 years of experience in multiple domains, such as air traffic control (ATC), airport management, operations, safety and regulatory affairs.