About International Airport Review
Overview
Overview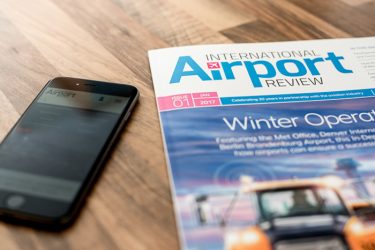 International Airport Review is the leading source of information for the airport and aviation community, covering passenger experience, airside operations, terminal operations, security, information technology, ATC/ATM, airport development, construction and design.
Our bi-monthly magazine provides in-depth articles from the world's leading airports and airlines, whilst our website features interviews, in-depth analysis, news, technical papers and case studies.
This is complemented by our Airport Expo event, which brings together CIOs, Airport Directors and Heads of Operations for two days of invaluable insight, content and open debate about airport IT, security and crisis management.
We pride ourselves on our editorial integrity, asking only experts from across the industry to write for us. Our Advisory Board is compiled of a global network of highly-respected leaders in their fields, helping us to curate the highest quality content for our international audience.
Published By
About Russell Publishing
International Airport Review is published by Russell Publishing Ltd., an international media provider across a range of industries, including transport, finance, pharmaceuticals and food. Established since 1992, each title enjoys wide sector recognition by both advertisers and readers alike.
In addition to our leading magazines and websites, throughout the year we produce events, conferences, webinars, roundtable discussions, newsletters and in-depth focuses for the industries we serve.
For further information on Russell Publishing Ltd, please visit www.russellpublishing.com
Advisory Board