Gatwick Airport aims to become UK's leading low carbon airport by 2025
22 February 2016 • Author: Katie Sadler, Digital Content Producer, International Airport Review
Gatwick Airport has announced the appointment of a carbon expert to realise its ambition of becoming the UK's leading low carbon airport by 2025.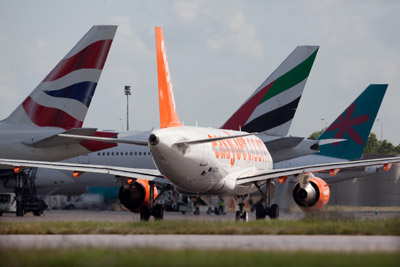 Gatwick has appointed Simon Sturgis, an expert in carbon emissions analysis, to help reduce the airport's carbon footprint by 2025, taking into account future construction including a possible second runway. The airport has already pledged to cut its carbon footprint in half by 2020 compared to 1990 – a target the Government has set for the country to reach by 2025.
Simon Sturgis and his agency, Sturgis Carbon Profiling (SCP), provide consultancy services on delivering sustainable, low carbon built environments. According to Gatwick, Mr Sturgis will publish a roadmap later in the year that will demonstrate how future construction at the airport, including its second runway plans, are fully sustainable and will generate the lowest carbon footprint possible. Construction associated with Gatwick's second runway plans will also be scrutinised to ensure minimal carbon impact.
Economic incentives to encourage use of electric cars and vans at Gatwick Airport
Gatwick has also announced that it will begin phased implementation of economic incentives to encourage the use of electric cars and vans, as part of a longer term initiative to transition to an all-electric fleet on its apron.
Gatwick Airport CEO Stewart Wingate said: "Gatwick has ambitious expansion plans to meet rapidly growing demand, and these are matched by equally ambitious plans to develop the airport in the most environmentally responsible way possible.
"Carbon used in construction is often a hidden cost to the environment, but we know it is a significant contributor to an airport's environmental footprint. I'm delighted that Simon has come on board and will help us reduce our carbon impact across the full range of activities so we can become the most sustainable airport around. "
Simon Sturgis said: "I am very excited at the scale and commitment of Gatwick's carbon reduction ambitions. Their plans are significant, imaginative and ground breaking and the leadership they are showing has the potential to be game changing for carbon reduction across the UK."