How self-service bag drop solutions pay dividends in passenger experience and non-aeronautical revenue for airports
Supported by:

Join this virtual panel to learn about the tangible benefits of implementing self-bag-drop, as well as best practice and lessons learned. Airports on the panel will also discuss the future of baggage handling through off-airport services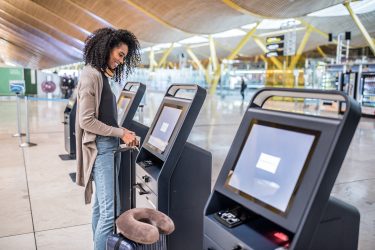 Self-service bag drop are becoming increasingly prevalent in airports around the world and many of the major hub airports have implemented them in some form. It is enabling a more efficient and more streamlined check-in process, giving passengers a stress-free experience. Airports who are able to process passengers through the check-in and security screening process quickly are able to increase the average dwell time of passengers in the duty free retail and food and beverage outlets. Studies show that passengers are more willing to spend money at airports if the airport experience is right – up to 45% more in some cases – so it is imperative that airports keep passengers at the centre of everything that they do and are constantly working to optimise and elevate the experience.
This panel will bring together airports who have implemented this type of solution, to discuss the benefits they have seen in passenger experience, operational efficiency, and non-aeronautical revenues. This, plus the challenges they have encountered and how they have worked to solve them resulting in best practice and lessons learned.
Panellists will also discuss the future of baggage operations and how services like off-airport services might evolve in the future and play a more central role in air travel. It will take a lot of collaboration between airports and outside organisations such as hotels to make this a viable and non-labour-intensive service which will ultimately raise the traveller experience to new levels.
Key learning points: 
How implementation of self-bag-drop delivers payback for airports in terms of passenger dwell time and non-aeronautical revenue gains
Learning experience for airports and airlines who would like to leverage this technology within their own airport
Best practice guide for self-bag-drop and lessons learned from implementation
Discussion of future baggage trends specifically around off-airport bag drop, what airports think of this and what is needed to make it successful in the future
Keynote speakers
Moderator: 
Judith MacDonald, Station Manager Toronto, Air Transat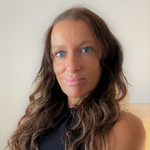 Judith has been in the industry for over 12 years managing Air Canada Express airport operations in the USA and Air Canada SOC before transitioning to the Greater Toronto Airports Authority where she was directly responsible for the implementation, functionality, and performance of the Self-Service Bag drops as it grew to over 50 million passengers over her tenure. Judith now manages Air Transat airport operations at Toronto Pearson where they are preparing to embark on summer 2023 post pandemic travel levels.    
Speakers:
Marcela Denis-Perez, Division Chief – Terminal Operations, Miami International Airport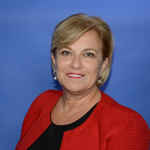 Mrs. Marcela Denis-Perez is a graduate of Nova Southeastern University with a major in Business Administration and Leadership. She brings over two decades of airport expertise from medium to large hub airports.
She has been Division Chief for Terminal Operations in Miami International Airport, where she has worked hand-by-hand with Customs and Border Protection,  the Transportation Service Administration, Miami Dade Policy and policy makers, to ensure the safety and security of the incoming domestic and international visitors. Prior to Miami, she was a Properties Supervisor in Fresno Yosemite International Airport, leading the lease negotiations with local FBOs and overseeing the Chandler Airport. Before moving to California, she was the Properties Assistant Manager in Fort Lauderdale-Hollywood International Airport in charge of the signatory/legacy airlines as well as other seasonal carriers.
Marcela retired from United Airlines as an Airport Operations Supervisor at Washington-Dulles Airport after 15 years of service. She has a strong background in Incident Management, Operations and Customer Service. 
Abhi Chacko, Head of Innovation & Commercial IT Services, London Gatwick Airport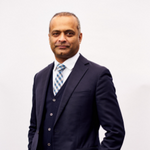 Abhi heads innovation at Gatwick Airport and leads the VINCI innovation Centre of Excellence for operations. Additionally, he heads the business unit which provides IT services to more than 120 entities operating at Gatwick. Previously, Abhi has held senior tech related positions at Abu Dhabi Airport Company and Emirates Airlines.

Borry Vrieling, Founder, Eezeetags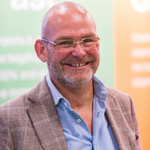 At the age of 21 Borry was lucky enough to be employed by the world wide market leader in self-adhesive labels as a trainee sales rep. After making a career for himself within this multinational, his drive to be an entrepreneur made him start Varilabel Europe.
The company specializes in niche label applications where craftmanship and experience makes the difference.
Now, some, 36 years later, Borry still has the drive to do things differently. So when self-service bag drop came to the aviation Industry he realized that there was a need for a more passenger friendly tagging solution. And with the same enthusiasm he started Varilabel, he raised the brand eezeetags® empowering passengers to a truly unstaffed bag drop experience. Becoming the world market leader in self service tagging, the new scale up adventure has a new name "the eezeetags® family" consisting of selected bag-tag converting companies, producing under licence and strict quality requirements eezeetags® for the world.  
Arturo Garcia-Alonso, Chief Operating Officer, Avports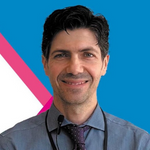 Arturo García-Alonso is the COO of Avports and has been leading and overseeing the management and operational performance for the Avports airport network for the last two years, including the HVN P3.
Arturo's airport management and P3 investment career spans over 20 years, including airport operations, ORAT. and ground handling. This experience includes having worked for global airport operators such as Munich International Airport in Germany and Aena Aeropuertos in Spain, the ground handling company Acciona Airport Services, and ACI World. Arturo is currently a member of ACI World Passenger Facilitation Committee. He holds an IAP and Aviation Security Professional Management (AVSEC-PM) accreditations from ACI and ICAO's airport management accreditation programme, and a diploma from Concordia University's ACI Airport Executive Leadership programme.
FAQ
Frequently Asked Questions
Is the webinar free?
Yes – there is no charge to watch the webinar, either live or on-demand.
When will the webinar take place?
The webinar will take place live on February 28th 2023 at 13:00 GMT.
Who will be moderating?
Holly Miles, Editor, International Airport Review.
I'm busy. Can I watch it later?
Yes – you can still register and you will be notified when the on-demand version is available to watch at a time that suits you.
What are the benefits of attending live?
During the live webinar, you'll be able to pose questions to the speakers, which will then be answered during the live Q&A session at the end of the webinar.
How long will the webinar be?
This webinar will last for up to one hour.
What do I need to watch this webinar?
All you need is a computer with an internet connection. Be sure to use headphones if in an office environment.