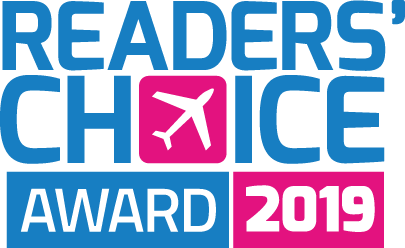 Readers' Choice Award:
Airport of the Year 2019
We invited our readers to vote for the airport that provided them with the best experience. Delays, real-time information, connectivity, available amenities, interaction with staff, cleanliness and overall satisfaction were all considered. The winning airport will be announced at the beginning of November.
Voting for the Readers' Choice Award is now closed!
Awards timeline

We also accepted nominations in four other categories. These winners will also be announced in October.