London Luton Airport wins prestigious Aviation Safety Award
London Luton Airport has been awarded the prestigious ExxonMobil Aviation Safety Award in recognition of its achievements throughout 2011…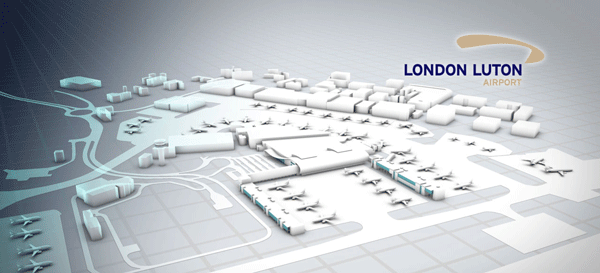 London Luton Airport Plans
London Luton Airport has been awarded the prestigious ExxonMobil Aviation Safety Award in recognition of its achievements throughout 2011.
The award recognises the safety standards and culture of both the team at the London Luton Airport ExxonMobil depot and London Luton Airport Airside Operations and marks the first time the teams have been awarded Exxon's top level award, of which only five were issued across operations in Europe, Asia and Africa.
The award is in recognition of the efforts of the Airside Safety Committee and the Airport Operations Team in beginning a process of standardising procedures and policies for all airside users. As a result, common policies can be established and maintained collectively.
Neville Phillips, Station Manager for ExxonMobil at London Luton commented, 'It's a great pleasure to present London Luton Airport with this award which recognises the work carried out by the Airport Operations Team and partners in creating and maintaining a safe apron. London Luton Airport has demonstrated its commitment in this area and the award recognises the dynamic policies and procedures the airport has implemented which give a real say to all airside users in their further development and through a process of joint audit and inspection, involvement in ensuring they are being implemented'.
Roger Koukkoullis, General Manager for Airfield Operations, London Luton Airport said: 'One of the Airport's primary goals relating to safety is to create an environment of collaboration which leads to a sense of shared responsibility. Both the Airside Operations team and ExxonMobil understand that we need to engage all our airside stakeholders to achieve this. The most effective method is to allow those involved to formulate and deliver the policies and procedures and understand how their company's business activities impact others. The processes started through joint audit and reviews acts as a conduit for safety development. This platform, integrated with good relationships and commitment by experienced staff, ensures a responsible and sustainable strategy. The teams involved have worked hard and should be proud of this recognition. We are pleased to accept this aviation safety award.'