Slowing passenger growth trend continues – Cargo markets remain weak
IATA announced global traffic results for June…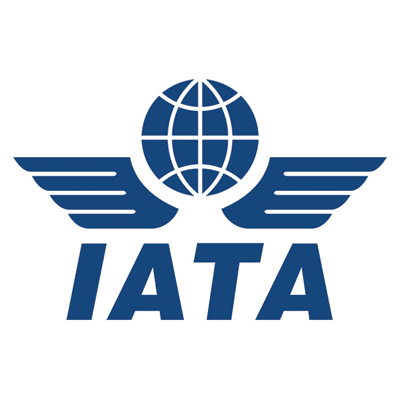 The International Air Transport Association (IATA) announced global traffic results for June showing a continued slowing of growth in the demand for air transport. This is in line with weakness in business and consumer confidence.
Year-on-year, demand for air travel in June expanded by 6.2%. Capacity grew by a much more cautious 4.5% leaving load factors at 81%. While this appears to be a healthy growth rate, the growth trend since early 2012 has seen a slowdown. This is illustrated by isolating the February through June trend which shows 2% annualized growth. That is a major slowdown from the 8% annualized growth rate experienced from mid-2011 through to January 2012.
June air freight volumes recorded a 0.8% increase compared to the previous year. This brings seasonally adjusted June demand about 2.5% above the low reached in the fourth quarter of 2011. The global picture masks strong growth for Middle East airlines (17.9%) and the improvement in North American air freight demand.
"The uncertainty that we see in the global economic situation is being reflected in air transport's performance. Although there are some pockets of solid performance, it is difficult to detect a strong trend—positive or negative—at the global level. Passenger markets have been growing more slowly since the beginning of the year and freight markets gains have been mostly very weak. The net effect is a demand limbo as consumers and businesses hedge their spending while awaiting clarity on the European economic front," said Tony Tyler, IATA's Director General and CEO.
International Passenger Markets
June demand in international passenger markets was up 7.4% on the previous year. The growth trend, however, shows little promise. While passenger markets experienced strong growth through to the end of 2011, this has slowed continuously in 2012. For example, from May to June 2012 demand was up just 0.2%. When looked at over the second quarter of 2012, the trend in international air travel has been an annualized growth rate of just over 2%.
European airlines experienced strong growth in June (7.3%), well ahead of the May result (4.3%). Given the continuing economic uncertainty centered on Europe, the strong June performance is more likely a result of volatility in weak market conditions. The previous few months had seen the growth trend flatten out, after a solid 6% annualized growth rate from mid-2011 through the first quarter of 2012. Capacity was up 4.9% and load factors stood at 82.5%.
North American airlines saw 1.6% growth in demand while capacity was cut by 0.3% compared to the previous June. This pushed the load factor to 86.9% which was the highest among the regions. Compared to May there was basically no growth with the region's airlines reporting a 0.1% decline in demand.
Asia-Pacific carriers reported a 6.0% growth in demand which was more than double the 2.9% expansion in capacity for June, when compared to the same month in 2011. The load factor for the region's carriers stood at 79.5%. Month-to-month, the demand in the region was basically flat at -0.1%. The growth trend for the region is similar to that of the overall market. From mid-2011 to the start of 2012, Asia-Pacific carriers experienced a 9.5% annualized growth in demand. That has slowed to 2% for the February to June period.
Middle East carriers were the strongest performers with demand growth of 18.2% outstripping a capacity expansion of 13.4%. Load factors stood at 78.6%. In contrast to the overall market, the growth trend in this region has been robust throughout 2012, gaining a further 1.9% in June compared to May.
Latin American airlines also performed well in June, recording an 11.2% gain in demand compared to the previous year. Demand growth slightly outpaced a capacity expansion of 10.7%, but load factors were among the weakest at 77.4%.
African carriers showed growth of 10.1%, slightly behind a capacity expansion of 10.6%. At 65.0%, the region's load factor was the weakest.
Domestic Passenger Markets
All markets, except India, showed an expansion in demand in June compared to the previous year. Similar to the developments in international travel, however, economic slowdowns in various countries are keeping the growth trend soft throughout 2012. The first six months of 2012 have seen overall domestic air travel growth trend slow to a 2% annualized rate, after increasing at more than 6% annualized growth over the second half of 2011. Overall, domestic demand grew by 4.1%, slightly ahead of capacity which grew by 3.6%. The domestic load factor stood at 81.1%.
India's domestic travel fell by 0.7% in June even as capacity expanded by 4.5%. The load factor was 74.2%. This is the second month of weak year-on-year growth, and the trend in growth continues to be flat since the start of 2012.
Japan's domestic market continues to look flat. The post-earthquake and tsunami rebound lost steam towards the end of 2011. Demand was up 10.4% compared to last June, but the overall market remains about 8% below pre-earthquake and tsunami levels. Japanese domestic load factors were the weakest at 58.2%.
Brazil recorded domestic demand growth of 13.8%, double the capacity expansion of 6.5% and a load factor of 71.1%. The trend in traffic growth since the start of the year has weakened, however, with domestic demand in June more than 1% lower compared to January.
Chinese domestic air travel grew 7.8% compared to the previous June and was below the capacity expansion of 8.7%. This in an improvement on recent months, when year-on-year growth rates fell to levels not seen since the start of 2011. In fact, weakness in the trend in domestic travel has been present throughout 2012, with little increase since the start of the year, consistent with the slowdown seen in the Chinese economy. The load factor, nonetheless, remained strong at 81.3%.
US domestic demand was up 0.8% compared to the previous June. With capacity growth held to 0.1%, US carriers reported a load factor of 86.6%–the highest among the major domestic markets.
Freight (International and Domestic)
While air freight performance remains soft it is nonetheless an improvement on the weak market conditions of a year ago. Compared to June 2011, freight demand has grown by 0.8%, behind a capacity expansion of 1.7%. The current level of demand shows an improvement of about 2.5% on the market lows reached in the fourth quarter of 2011.
North American carriers saw demand grow 1.8% compared to the previous June, while capacity shrank by 1.0%. An improvement in economic conditions and particularly consumer demand in the US has helped support the increase in air freight demand in that region throughout 2012. Middle East carriers recorded a 17.9 % increase in demand against a 14.2% increase in capacity. Middle Eastern airlines have been adding capacity to meet the need for moving goods between the Middle East and Africa and also toward Europe and Asia. African airlines were also in positive territory with a 15.9% increase in demand against a 12.1% increase in capacity.
Asia-Pacific airlines reported a 3% decline in demand ahead of a 1.3% trimming of capacity. The slowdown in major Asian economies – China and India – has put a dampener on air freight demand for the airlines in Asia-Pacific. Continued economic woes and waning consumer confidence in Europe has seen air freight in the region decline by 1.1% compared to June 2011, even as capacity grew by 1.8%. Latin American airlines recorded a 1.4% decline in demand while capacity grew by 12.5%.
The Bottom Line
The northern summer travel season has helped to put tourism in the spotlight.
"Governments around the world are recognizing the important role of tourism in driving economic growth. Aviation is the backbone of the tourism industry. On average some 50% of international tourists arrive by air. To benefit the most from tourism, governments need comprehensive and internally coordinated policies. In many parts of the world, aviation suffers from high taxes, insufficient infrastructure and cumbersome regulation. Tourism and aviation ministries understand the catalytic impact of aviation on the economy. Today the industry supports some 57 million jobs and $2.2 trillion in economic activity. The challenge is to get all ministries aligned and on the same page with policies to facilitate sustainable aviation growth that will drive further benefits across local, regional and national economies," said Tyler.
View full June traffic results
Related organisations
Related people