Passengers at Brisbane Airport enjoy fast self-service bag drop
SITA and BCS deliver bag drop in less than 25 seconds…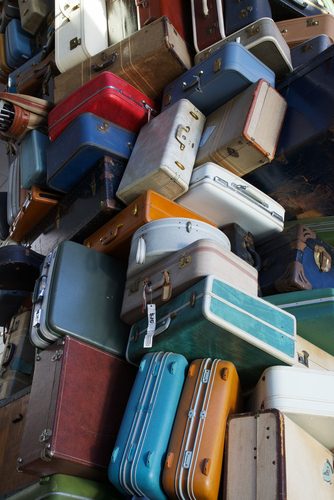 Bag-carrying passengers at Brisbane Airport are enjoying quicker and easier self-service check-in as the airport uses the latest bag-drop system from technology provider SITA. Working with the baggage handling system specialist, BCS Group, SITA has begun an initial phase deployment at the airport which allows passengers to drop off their bags in less than 25 seconds.
Passengers on Jetstar's domestic flights are the first to experience the project and as it progresses it will be expanded to include other airlines flying both domestic and international routes.
Roel Hellemons, General Manager Strategic Planning and Development, Brisbane Airport Corporation (BAC), said: "2011/12 financial year was another record year for Brisbane Airport with more than 21 million passengers travelling through our terminals.
"Peak times are already busy and will only become busier so, we are committed to using the best technology to improve operations, enhance the passenger experience and to make optimum use of the space we have available.
"This initial phase of self-bag drop deployed by SITA and BCS is a perfect example of this with the new self-service bag drop process taking less than 25 seconds per bag.
"The solution also delivers space efficiency to maximize the number of baggage injection points. These initial results are very promising and we look forward to SITA's common-use capability and including other airlines in this project," Mr Hellemons said.
Using the new service, Jetstar passengers simply check-in at the kiosk, attach the bag tag then drop the bag at the self-bag drop station where it is automatically processed. The bag is then weighed, the tag is scanned, the bag measured and dispatched for the flight.
Ilya Gutlin, SITA President, Asia Pacific, said: "Passengers are requesting self-service but according to the latest SITA Passenger Self-Service Survey close to half of those checking in at desks do so because of the need to check in a bag. The same survey shows that 65 per cent of passengers are interested in self-service bag drop. We at SITA see both airlines and airports responding to this demand. At Brisbane, the airport is taking the lead and that is why we are working with the team at BAC to try out a common-use solution which will handle multiple airlines.
"The results to date at Brisbane are very encouraging with bag drop taking just 25 seconds. This compares very favorably to installations at other airports which have been reported as taking considerably longer. In addition to this fast processing, self-service bag drop devices are always open and so they can 'eat the peaks' while airline personnel focus on service and support."
This initial phase of the SITA-BCS self-bag drop project will continue at Brisbane Airport over the next few months at which time its full common-use functionality will be implemented.
Related airports
Related people