CAA launches plan to help improve aviation's environmental performance
The UK CAA has launched a four-year programme to help improve aviation's environmental performance…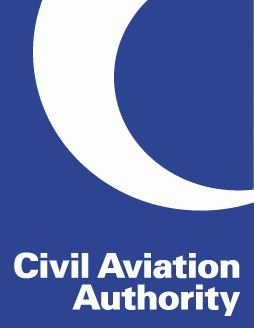 The UK Civil Aviation Authority (CAA) has today launched a four-year programme to help improve aviation's environmental performance and allow the sector to grow sustainably.
CAA and the Environment sets out the CAA's activities over the next four years to facilitate, advise, influence and regulate the aviation sector so its environmental impacts can be reduced.
The strategy was developed following a public consultation earlier this year that attracted responses from across the aviation industry and follows the CAA's 'insight note' on the environmental impacts of aviation, which was released in December last year.
Improving environmental performance is one of the CAA's overarching objectives. The strategy mostly co-ordinates existing work such as progressing the Future Airspace Strategy (FAS) and proposes new activities only where the CAA has a clear role to play, the capacity to deliver those activities, and can do so in a cost-effective way. It means the organisation can use its expertise in areas such as noise, airspace and safety to add value to the sector's efforts to reduce its impacts on the environment.
Andrew Haines, Chief Executive of the CAA said: "The significance of the environment to the aviation sector continues to grow, and there is every indication that this will continue. In addition, aviation produces local impacts, primarily noise and air quality effects. Set against this background, the CAA, as aviation's regulator, has a potentially key role to play in helping the sector improve its environmental performance.
"We already undertake a wide range of activities that have a direct impact on the environment in areas such as safety, airspace, noise and economic regulation. We have produced this programme aimed at helping facilitate the sector's environmental performance and generating benefits to consumers, the environment and the sector itself."
The strategy focuses on key areas including – airspace; safety and standards; incentives and metrics; and noise modelling and local impacts. Its development is in line with the CAA's strategic objective to: "improve environmental performance through more efficient use of airspace and make an efficient contribution to reducing the aviation industry's environmental impacts". Contributing to the Government's aim to promote sustainable aviation is also one of the objectives set by the Secretary of State for Transport for the Chair of the CAA.
CAA and the Environment is available from the CAA's website, along with details of all the responses received as part of the consultation on the strategy.
Related organisations
Related people