American, European CEOs unite behind ICAO global environmental framework
Industry leaders from the ASD and the AIA have exchanged views on a variety of topics…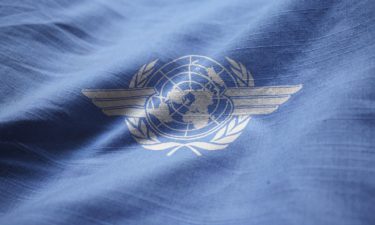 Industry leaders from the Aerospace and Defence Industries Association of Europe (ASD) and the Aerospace Industries Association of America (AIA) exchanged views on a variety of topics Monday, ranging from CO(2) certification and biofuels to the European Union's Emissions Trading Scheme.
CEOs of some of the largest and most influential aerospace companies on both sides of the Atlantic discussed impacts of ETS implementation for industries on a global basis. Starting in 2013, airlines will have to pay the EU for CO(2) emissions from all flights that depart or arrive in the EU – including portions of flights flown outside EU airspace.
Commercial jet aircraft are more than 70 percent more fuel efficient and emit 70 percent less CO(2) than aircraft of the 1970s. Even so, the civil aviation industry has committed to far greater reductions. Manufacturers are working with the International Civil Aviation Organization – the UN body tasked with finding a global framework for reducing international aviation's CO(2) emissions – to create a CO(2) standard for future aircraft. In addition, ICAO is working with industry on a framework and roadmap for a global transition to satellite navigation and digital communication.
"Aircraft manufacturers spend billions to make new airplane models more efficient," said Boeing Defense, Space & Security President and CEO Dennis Muilenburg. "Modernizing air traffic management globally will make today's existing fleets 12 percent more efficient – an enormous step forward in our quest to reduce fuel burn and emissions."
"Our industry is faced with a number of challenges, both home and abroad," said David Hess, Chairman of the Board of Governors of AIA and President of Pratt & Whitney, United Technologies Corporation. "This meeting was both productive and necessary to address the issue of the EU's ETS. A global problem requires a global solution for a global industry."
Klaus Eberhardt, President of ASD and CEO of Rheinmetall AG added, "We call on the EU to work with the international community through ICAO to address reduction of aviation emissions on a global basis. We stand with our transatlantic partners in the effort to find a unified and comprehensive solution."
Industry leaders included:
ASD:
Klaus Eberhardt, President of ASD and CEO of Rheinmetall AG
Jean-Paul Herteman, Chairman and CEO, Safran SA
Michael von Gizycki, Secretary-General of ASD
AIA:
David Hess, Chairman of the Board of Governors of AIA and President of Pratt & Whitney, United Technologies Corporation
Dennis Muilenburg, President and CEO of Boeing Defense, Space & Security
Scott Donnelly, Chairman, President and CEO of Textron Inc.
Marion C. Blakey, President and CEO of AIA